Dr Wael Agur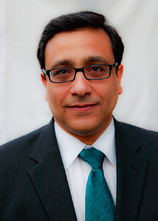 Honorary Clinical Senior Lecturer (School of Medicine)
email: Wael.Agur@glasgow.ac.uk
Obstetrics & Gynaecology Unit
Ayrshire Maternity Unit
Crosshouse Hospital
Kilmarnock KA2 0BE
Research Interests
I am a subspeciality-accredited Urogynaecologist currently leading the service in NHS Ayrshire & Arran, West of Scotland.
My research interests include stress urinary incontinence, urodynamics and pelvic organ prolapse. He holds a Research Fellowship from NHS Research Scotland developing a research programme in the field of urogynaecology including conservative and surgical interventions.
I am involved in teaching medical students, student nurses, midwives and junior doctors. These have been in the form of one to one, bedside teaching, workshops and Journal Clubs., I contributed to teaching medical students of the University of Glasgow through Problem-Based Learning as well as outpatient clinic sessions. I am also an educational supervisor and OSCE examiner. I supervise year-5 StR(s) in their completion of the urodynamics ATSM.
I contribute to The Glasgow University Laparoscopy Cadaver Workshop by demonstrating the laparoscopic urogynaecology surgical procedures (such as laparoscopic colposuspension and sacrocolpopexy. I teach these procedures to consultants with an interest in urogynaecology and senior trainees - both on cadavers and also in live surgical sessions.