Prof Donald Mcmillan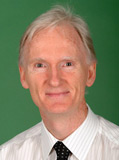 Professor of Surgical Science (Surgery)
Associate Academic (Institute of Cancer Sciences)
telephone: 01412115435
email: Donald.McMillan@glasgow.ac.uk
R433 Level 4
Walton Building
Surgery GRI
Glasgow G4 0SF
Professor McMillan was born and brought up in Cranhill, in the east end of Glasgow, and started work as a junior technician in the University Dept of Surgery at the Royal Infirmary. Trained as a Biomedical Scientist in Clinical Biochemistry at the Royal Infirmary and awarded FIMLS by examination. Given the opportunity to undertake PhD studies in the Dept of Surgery by Professor David Carter under the supervision of Mr Harry Burns and Dr Tom Preston. Awarded PhD thesis from the University of Glasgow in 1992 titled "An investigation of the protein metabolism in healthy subjects and weight-losing cancer patients".
Work carried out by his team has highlighted the importance of the systemic inflammatory response in weight loss, poor physical function and quality of life and poor survival of the patient with advanced cancer. They carried out only the second randomised placebo controlled trial of NSAIDs in advanced gastrointestinal cancer patients with weight loss. This trial showed that the administration of the NSAID Ibuprofen was associated with reduction of weight loss and improvement of quality of life over the placebo arm.
Recently, they have examined the role of the systemic inflammatory response in predicting survival in patients with cancer. This has led to the introduction of the Glasgow Prognostic Score (GPS) a stage independent tool for predicting survival in patients with either localised or advanced cancer. This work has been validated internationally. For example, Ishizuka and coworkers (Ann Surg. 2007;246:1047-51) stated "worldwide adoption of the GPS as a simple and convenient tool for postoperative prognostication of patients with colorectal cancer may be considerably beneficial".
In collaboration with colleagues in Glasgow Dr Joanne Edwards and Professor Paul Horgan they are currently investigating the cellular and molecular basis of the systemic inflammatory response in patients with primary operable cancer. This will enable the rational use of anti-inflammatory agents in such patients prior to surgery.
In the theme of cancer cachexia, inflammation and surgery has supervised 7 MSc, 18 MD and 7 PhD theses. Published >170 original articles, >140 original articles as first author, co-first author to supervised student or senior author. This has resulted in >4,500 literature citations and a Hirsch index >40.
Invited to speak at numerous national and international meetings.
Number of items: 193.
Article
Book Section
This list was generated on Thu Dec 5 11:04:33 2013 GMT.
Grants and Awards listed are those received whilst working with the University of Glasgow.
The role of nuclear sphingosine kinase 1 in colorectal cancer
Cancer Research UK
2012 - 2013

The role of NF-kB expression and interaction with the inflammatory response to breast cancer.
Western Infirmary
2007 - 2010

The evaluation of intraoperative fluid optimisation guided by oesophageal doppler monitoring on mortality of patients undergoing emergency..
Scottish Executive Health Department
2004 - 2005