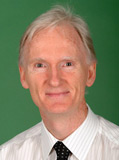 School of Medicine, Dentistry & Nursing, Surgery, R2.59, New Lister Building, Glasgow Royal Infirmary
Professor Donald McMillan
Professor of Surgical Science (Medicine)
Associate Academic (Institute of Cancer Sciences)
Visit his Google Scholar page

Work carried out by Professor McMillan and his collaborators has highlighted the importance of the systemic inflammatory response in weight loss, poor physical function and quality of life and poor survival of the patient with cancer. This work carried out over a 20 year period has been summarised in a series of published reviews. This has led to the introduction of the Glasgow Prognostic Score (GPS) a tumour stage independent tool for predicting survival in patients with either localised or advanced cancer. The GPS has been validated worldwide.
In the theme of cancer cachexia, inflammation and surgery has supervised 7 MSc, 18 MD and 7 PhD theses. Published >200 original articles, >150 original articles as first author, co-first author to supervised student or senior author. This has resulted in >9,000 literature citations and a Hirsch index >50.
Grants and Awards listed are those received whilst working with the University of Glasgow.
The role of nuclear sphingosine kinase 1 in colorectal cancer
Cancer Research UK
2012 - 2013

The role of NF-kB expression and interaction with the inflammatory response to breast cancer.
Western Infirmary
2007 - 2010

The evaluation of intraoperative fluid optimisation guided by oesophageal doppler monitoring on mortality of patients undergoing emergency..
Scottish Executive Health Department
2004 - 2005

Number of items: 300.
2017
2016
2015
2014
2013
2012
2011
2010
2009
2008
2007
2006
2005
2004
2003
2002
2001
2000
1999
1998
1997
1996
1995
1994
1991
1989
This list was generated on Tue Sep 19 23:04:11 2017 BST.
Number of items: 300.
Articles
Book Sections
Book Reviews
This list was generated on Tue Sep 19 23:04:11 2017 BST.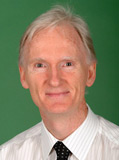 School of Medicine, Dentistry & Nursing, Surgery, R2.59, New Lister Building, Glasgow Royal Infirmary