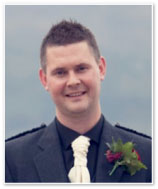 L16 Level 9, Glasgow Dental Hospital & School, 378 Sauchiehall Street, Glasgow G2 3JZ
Professor Gordon Ramage
Professor (Dental School)
Associate Academic (Institute of Infection Immunity and Inflammation)
Biography
Gordon graduated from Edinburgh University with a B.Sc. (Hons) in Medical Microbiology in 1996. He then received a Ph.D. from the Queen's University of Belfast in prosthetic joint infection in 1999. He subsequently undertook two postdoctoral research positions over a 4 year period (2000-2003), focusing on fungal and bacterial biofilm infections at the University of Texas Health Science Center at San Antonio (USA) and the University of Calgary (Canada). In 2004 he returned to the UK and was appointed as a Lecturer in Microbiology at Glasgow Caledonian University prior to taking up a position of Senior Lecturer in Microbiology at the University of Glasgow Dental School in 2007. Gordon has been the head of Biological and Medical Sciences and the lead for the Infection and Immunity Research Group since 2009. Gordon received his Personal Chair in 2012 and was promoted to Professor of Medical Microbiology. He is the honorary secretary of the British Society for Medical Mycology and acts as a consultant and key opinion leader for a number of industrial partners.
Research Interests
Prof Ramage has continued to work in the field of clinical biofilm research since joining the department. The primary focus of the work undertaken within Glasgow Dental School and through international collaborations is in the treatment and resistance of microbial biofilms. Under his direction the group is actively involved in collaborative projects with GlaxoSmithKline and other multinational industrial partners to establish and develop novel biofilm models that reflect both bacterial and fungal biofilms of the oral cavity, respiratory tract, and biomedical devices, which can be utilised for small molecule research.
The group has a longstanding interest in antimicrobial resistance and pathogenesis associated with biofilms, and our systems provide a platform to further understand the role of cellular physiology, extracellular matrix and drug efflux pumps in antifungal resistance. Moreover, biofilm associated pathogenesis through the release of extracellular virulence determinants, including the bidirectional interaction between host cells and associated proteins with complex microbial consortia, is a developing area within the group.
One of the major interests of the group is oral and systemic candidiasis, and how biofilms formed on both biological and innate substrates contribute to disease. The group will investigate the link between biofilm formation, antifungal drug use and patient outcome. The group will also continue to evaluate different classes of antifungal compounds against fungal biofilms, and investigate mechanisms of resistance.
Current funded projects
'Evaluating clinical outcomes to Candida albicans biofilm formation in candidaemia patients'. Wellcome Trust Strategic Award in Medical Mycology and Fungal Immunology (http://www.abdn.ac.uk/mmfi/).
'Evaluating the clinical outcomes of Scottish candidaemia patients: impact of antifungal treatment and biological properties of Candida species'. Gilead Fellowship.
'Death by dirty dentures: a study of the risks to pneumonia caused by wearing dentures'. TC White RCSPG.
'Multiscale topographical modulation of cells and bacteria for next generation orthopaedic implants'. Engineering & Physical Sciences Research Council (EPSRC).
'Evaluating microbially active molecules for oral health'. GlaxoSmithKline.
'Physical and microbiological aspects of denture stomatitis'. BBSRC/ GlaxoSmithKline.
'Development of a periodontal biofilm model'. BBSRC/GlaxoSmithKline.
Grants and Awards listed are those received whilst working with the University of Glasgow.
Evaluating microbially active molecules for oral health.
GlaxoSmithKline R&D
2014 - 2014

Evaluating clinical outcomes to Candida albicans biofilm formation in candidaemia patients
Wellcome Trust
2013 - 2016

Death by dirty dentures: a study of the risks to pneumonia caused by wearing dentures
Royal College of Physicians & Surgeons of Glasgow
2013 - 2014

Multiscale topographical modulation of cells and bacteria for next generation orthopaedic implants
Engineering & Physical Sciences Research Council
2013 - 2016

Evaluating the clinical outcomes of Scottish candidaemia patients: impact of antifungal treatment and biological properties of Candida spp
Gilead Sciences Ltd
2013 - 2014

Fungal biofilms of clinical importance
NHS Greater Glasgow Yorkhill Division
2013 - 2014

Development of molecular pathogen detection tools
NHS Greater Glasgow Yorkhill Division
2012 - 2012

Inflammatory mediators in periodontal disease
British Society of Periodontology
2010 - 2010

The antimicrobial activity of Tigecyline against periodontal pathogens and its potential for immunomodulation.
British Society of Periodontology
2009 - 2010

The relationship betweeen the host response and oral biofilm development
Tenovus-Scotland
2009 - 2010

Treatment and prevention of Candida biofilms in denture stomatitis
BRITISH SOCIETY FOR THE STUDY OF PROSTHETIC DENTISTRY
2008 - 2008

Improving oral care using tea tree derivatives
International Association for Dental Research
2007 - 2009

Does photoactivated disinfection (PAD) improve clinical outcomes of root canal re-treatment in vivo and is it effective upon in vitro root canal treatment
European Society of Endodontology
2006 - 2010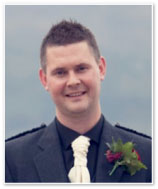 L16 Level 9, Glasgow Dental Hospital & School, 378 Sauchiehall Street, Glasgow G2 3JZ