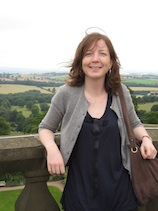 R302 Level 3, English Language, 12 University Gardens, Glasgow G12 8QH
Dr Alison Wiggins
Senior Lecturer (English Language and Linguistics)
Research interests
Research interests
Middle English and Early Modern English language and literature
History of the English language
Palaeography and the interpretation of manuscript sources
Editing and textual scholarship
Digital humanities
Biography
Dr Alison Wiggins is Senior Lecturer in English Language. Her interests include Middle English and Early Modern English language and literature, manuscript cultures and the history of letter-writing, especially women's letters. Her research in the field of digital humanities explores the opportunities and implications of web editing and she was recently Project Leader (PI) of the AHRC-funded Letters of Bess of Hardwick Project.
She has published widely on topics that include Chaucer's readers, medieval romance and scribal cultures and recently co-authored a book on medieval romance manuscripts (with Dr Nicholas Perkins), to accompany the Romance of the Middle Ages exhibition at the Bodleian Library, Oxford (2012). She has an established track record of expertise in projects and web sites that bring historical manuscripts to wider audiences: for example, as PI for the online edition of Bess of Hardwick's Letters www.bessofhardwickorg (2013), web editor for the AHRC Centre for Editing Lives and Letters (from 2002-06) and co-editor of The Auchinleck Manuscript for the National Library of Scotland Digital Library (2003).
Her current monograph, Bess of Hardwick: Reading and Writing Renaissance Letters, will be published as part of Ashgate's Material Readings in Early Modern Culture Series in 2015. She is currently developing a project on female credibility in early modern law and letters (with Dr Alex Shepard) and collaborating on the production of a digital resource arising from Women's Early Modern Letters Online (WEMLO), funded by the British Academy and Leverhulme Trust.
Teaching
Dr Wiggins contributes to teaching in late medieval literature; history of the English language; history of the book; literary and linguistic computing; and medieval and Renaissance palaeography and manuscript studies. She welcomes applications from postgraduates in any of these areas.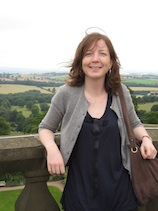 R302 Level 3, English Language, 12 University Gardens, Glasgow G12 8QH