Dr Patricia De Montfort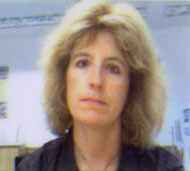 Lecturer (History of Art)
telephone: 01413303268
email: Patricia.de-Montfort@glasgow.ac.uk
R105 Level 1
History of Art
8 University Gardens
Glasgow G12 8QH
Office Hour: Email for appointment
Research Interests
Writings and theories of James McNeill Whistler (1834-1903) and his circle
Exhibition culture and the London art market 1850-1914
19th century art press - economic and social aspects
19th century women artists, especially the work of Louise Jopling (1843-1933)
James McNeill Whistler and Watercolour: Making and Meaning project (funded 2010-11 by the British Academy). Principal investigator. Technical and contextual study of Whistler's work in watercolour, involving collaboration with Dr Erma Hermens and curators and conservation staff at the University of Glasgow (History of Art and Hunterian Art Gallery) and the Freer-Sackler Gallery of Art, Smithsonian Institution, Washington DC, the two leading collections of Whistler watercolours in the world. Project outcomes include focus exhibitions (see under Exhibitions), a scholarly catalogue and a research website that will link the two collections via virtual versions of the exhibitions.
School Research Committee, conference grant, May 2011, £270.
Lunder Foundation Whistler Consortium grant (USA), conference award, Sept 2011, £250
Freer-Sackler Galleries, Smithsonian Institution (USA), conference support, Sept 2011, £750
Carnegie Trust, June 2010, £930 (research support, Louise Jopling Project)
Accepting research students seeking to work on 19th century British and American art and on the art market.
MLitt Research project internships
MLitt dissertation supervision and work placement mentoring
PhD: Elisabetta Toreno 'Semiotics of Female Western Portraiture from the perspectives of Patrons/Patronage' (joint supervisor)
Artists and the Art Market in Britain (Junior Honours)
Women, Art and Audience 1830-1914 (Junior Honours)
History of Art (Level 1)
Work Placement and Dissertation supervision (MLitt)
'Whistler, Impressionism and European Avant Gardes' (MLitt in Mackintosh, Glasgow and International Art Nouveau)
Administration
Level 1 Co-convenor
Exams Co-convenor
Graduate Teaching Assistants
External Responsibilities
Member, International Scholarly Advisory Board for projects in American Art, Freer Gallery of Art, Washington DC.
Member, Editorial Board, Whistler Criticism Digitisation Project, Augustana College, Illinois, USA
Visiting Fellow, Freer-Sackler Galleries, Smithsonian Institution, Washington DC
External Examiner, MA and PG Diploma in History and Business of Collecting, University of Warwick/Wallace Collection
Academic consultant (2011-14), Whistler and Japan exhibition project, Tokyo Metropolitan Art Museum and National Museum of Modern Art, Kyoto (opens 2014)
Curator's talks and exhibition tours for exhibitions 'Whistler's Bridge' (Addison Gallery, MA, USA; Freer-Sackler Galleries, Smithsonian Institution, Washington DC; Dulwich Picture Gallery, London), 'Louise Jopling' (Hunterian Art Gallery and one other possible venue); 'Whistler, Women and Watercolour' (Freer-Sackler Galleries, Smithsonian Institution, Washington DC; Hunterian Art Gallery)
Research Projects
Electronic catalogue, exhibition and book publication on Louise Jopling (1843-1933): A Research Project. The cultural framework for professional women artists in the nineteenth century. Website now available, includes online catalogue raisonne (in progress).
Published edition of the artistic, literary and theatrical correspondence of Louise Jopling.
Update to electronic based project, Exhibition Culture in London 1878-1908, to include expanded critical apparatus and enhanced cross-referencing.
Also working with colleagues in the US and UK to develop a research network on the London art market (1850-1914). Current collaboration includes a project to create an electronic portal of art market projects for which funding is currently being sought.
Recent conference papers
'Work and leisure: advertising exhibitions in the London Times' (July 2011) at the international Research Society for Victorian Periodicals conference at Canterbury Christ Church University, Kent.
Lunder Symposium, 'Palaces of Art: Whistler and the Art Worlds of Aestheticism' (October 2011). I gave a presentation on my watercolour research project and led a Freer collection session.
'Cross Cultural Interchange and Aspirations of Universality: The Peacock Room in 1908': Online interactive colloquium, Recorded 11 May 2011
'International networks, periodical publication and the London art market (1880-1914),' Association of Art Historians, London, 2008
'Artists' Reputations: the Case of James McNeill Whistler in the Twentieth Century', Leeds Centre for Victorian Studies conference (2005)
'The Politics of the Art Review, 1860-1880: F. G. Stephens and Tom Taylor,' Research Society for Victorian Periodicals conference, George Washington University, Washington DC (2005)
'Negotiating a Reputation: Whistler, Rossetti and the Art Market, 1860-1900', College Art Association Annual Conference, New York (2007)
Forthcoming: 'Exhibitions and the late 19th century art market: an analysis of the Fine Art Society, London,' Art and Commerce in Great Britain XVIII-XXIst Centuries Conference, Rennes, France, April 2009
Exhibitions
Co-curator (with M. F. MacDonald), exhibition and catalogue project 'Whistler's Bridge' for the Addison Gallery, MA; Freer-Sackler Gallery of Art, Washington DC, USA, and Dulwich Picture Gallery, London (2013-14)
Curator, exhibition, materials research and catalogue project, 'Whistler, Women and Watercolour', Freer Gallery of Art, Washington DC and Hunterian Art Gallery (2013)