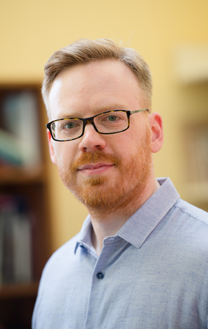 Film and Television Studies, Gilmorehill Halls, 9 University Avenue,
Professor David Martin-Jones
Professor of Film Studies (Theatre, Film and Television Studies)
Research Interests
David's research engages with the question of what it means to study a world of cinemas. He interrogates the intersections between cinema and philosophical issues like time, identity, ethics and ecology. He has published four books on Gilles Deleuze and cinema, including Deleuze and World Cinemas (2011), which was shortlisted for the BAFTSS annual book award. He serves on several editorial boards, and is co-editor of the monograph series Thinking Cinema (Bloomsbury) and online resource deleuzecinema.com.
David's Academia.edu site contains samples of his work.
David is currently engaging with the ideas of Latin American philosopher Enrique Dussel. He is writing his next monograph (for Routledge's new Remapping World Cinema series), provisionally entitled: Transnational Histories on Film: Ethics Amidst a World of Cinemas. This book looks to depart from the model of the nation as the dominant paradigm within which to consider how films tell the story of history. It interprets films transnationally in relation to debates surrounding world systems theory, world history, world memory and a world of cinemas. A taste of the new direction to this work can be found in a recent special edition of Film-Philosophy which David edited, here.
David also conducts research into small cinemas like Scotland (e.g. in Scotland: Global Cinema (2009) and Cinema at the Periphery (2010)), Uruguay and South Korea. He studies how their engagement with international markets illuminates the geopolitics of globalization. Increasingly this work engages with global developments in film tourism and heritage tourism more broadly. Click here for related news items on the subject, including a feature in The Scotsman (2015), and further pieces on Laurel and Hardy (on the BBC website) and the Loch Ness Monster (both the BBC and The Guardian websites).

Biography
David was appointed Professor of Film Studies at the University of Glasgow in 2013. He worked previously at the University of St Andrews (establishing a new Department of Film Studies from 2004 onwards) and Northumbria University.

David has been Visiting Professor at the Universidade Estadual de Campinas, Brazil (2007 and 2010) and the Prowse Visiting Fellow at the Institute of Advanced Studies, Durham University, UK (2012).

He holds a BA Hons in English Literature from the University of Sheffield, an MSc in European Film Studies from the University of Edinburgh, and a PhD in Film Studies from the University of Glasgow.
2017 - Lord Kelvin Adam Smith Doctoral Scholarship: "Screen Tourism as Heritage Tourism."
2016 - Scottish Government. "Online Museum, Feasibility Study."
2013 - Scots Philosophical Association. "Film-Philosophy 2014."
2012 - Santander Travel Scholarship (Santander Network: China).
2012 - Carnegie Trust Research Grant. "Chinese Cinema Imagines History."
2011 - Institute of Advanced Study, Durham University. "The Cinematic Temporalities of the World."
2009 - Carnegie Trust Research Grant. "Transatlantic Film Tourism."
2007 - British Academy Overseas Conference Grant. "Gilles Deleuze: Text and Image."
2006 - British Academy Conference Grant. "Cinema at the Periphery."
2006 - British Academy Small Research Grant. "Scotland: Global Cinema."
2005 - Carnegie Trust Research Grant. "Scotland: Global Cinema."
David has supervised 9 PhD students to successful completion. He has experience supervising doctoral students from the USA, Canada, UK, South Korea, Hong Kong, Taiwan, Singapore, France, South Africa, Turkey, and Uruguay.
David would welcome approaches from prospective doctoral students interested in developing projects related to his research interests.
David's current PhD students are:
Successfully completed projects in the past have included PhDs on such topics as:
Historiography of Small Nation Cinemas: Uruguay.
The Biopolitics of Affective Cinemas
Japanese Film Exports: Cultural Erasure and Performance
Deleuze and Modern Political Cinemas
Mosaic Narratives in World Cinemas
Framed Intimacy in World Cinemas
South Korean Heritage: Cinema and Industry
Deleuze and Extreme Cinemas
Hong Kong Cinema after 1997
Some former students have secured postdoctoral, temporary, or permanent academic posts in countries like the UK, USA, France, China and South Korea, whilst others have gone on into other careers, including in areas like archival work for Hollywood studios.
External Responsibilities
Coproduced Learning Journey with Education Scotland: Scotland in the World: How Others See Us On Film (2016).
Consultant on Visit Scotland's Film Location Guide Set in Scotland (launched Oct 2015). Won the "Best External Publication Award" at the 2016 Chartered Institute of Excellence Public Relations Awards (Category 20).
Conferences/Workshops Organised at Glasgow: Proliferating Ethical Encounters in Film and Media (26th October 2013); Film-Philosophy VII: A World of Cinemas (2-4th July 2014); Developing Film Tourism: Theory and Practice (15th May 2015) (Industry Facing); Affect in Asian Cinemas (Videoconference with University of Hong Kong) (6th May 2016).
Co-editor of Bloomsbury Monograph Series Thinking Cinema (see dedicated launch event website).
Co-editor of online research resource deleuzecinema.com.
Editorial Boards (journals): Deleuze Studies; Film-Philosophy; A/V: Journal of Practical and Creative Philosophy.
Editorial Advisory Boards (journals): Screen; Visual Culture in Britain.
Editorial Advisory Boards (book series): Remapping World Cinema (Routledge); Film Thinks (I.B.Tauris).
External Examiner for PhD students in the UK (Oxford, London Goldsmiths, London Birkbeck, University College London, Edinburgh, Cardiff, Manchester, Manchester Metropolitan, Ulster); and Australia (Western Australia, LaTrobe).
External Examiner: BA in Film Studies, University of Southampton (2014- ); BA in Film Studies, Liverpool John Moores University (2009-2013); MA in Film Studies, Anglia Ruskin University, Cambridge (2008-2011).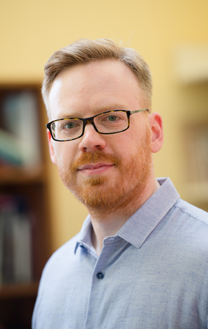 Film and Television Studies, Gilmorehill Halls, 9 University Avenue,