English Literature: Victorian Literature
MLitt

Apply now
Related links
Other programmes in the subject of English Literature:
This programme welcomes students to a lively intellectual and cultural scene. You will study with a group of world-class Victorianists whose expertise ranges across many aspects of literature and culture, and you'll be able to draw on the extraordinary resources of Glasgow's museums and libraries.
Key facts
Our library has outstanding holdings in Victorian primary and critical sources, and Glasgow has a wonderful Victorian heritage: this makes the city a fantastic place to be studying the period's literature and culture.
We have an international reputation for research and teaching in Victorian literature.
The programme involves taught sessions over two ten-week teaching periods, plus a period of research and writing over the summer. You will study core and optional courses, and undertake supervised study of a specialised topic of your choice, researching and writing a 15,000 word dissertation.
You can choose optional courses from the range of Victorianist subjects; or, with the convenors' permission, you may select from any MLitt course offered in the College of Arts.
Alongside the core and optional courses, you will take a research training course which will prepare you to work on your dissertation and to prepare a proposal and funding application for PhD work, should you choose to pursue doctoral research.
In conjunction with the core courses we also offer an exciting series of workshops tailored to research on Victorian topics, including tours of Glasgow University's Special Collections, workshops on electronic resources, and field trips to sites of special interest such as the Murray Collection in the National Library of Scotland, Robert Owens' New Lanark, and the Royal College of Physicians and Surgeons.
You will have the opportunity to meet and learn from visiting scholars from the UK, Europe and the United States. In recent years, Victorianist visitors have included John Bowen, Matthew Campbell, Kate Flint, Ann Heilmann, Antonija Primorac, Herbert Tucker and Julian Wolfreys.
The programme is made up of three components:
• Core courses: taught over two ten-week teaching periods, from October to December and January to March.
• Optional courses: also taught in ten-week blocks. Full-time students usually study one topic course in each semester.
• A dissertation: written during the final phase of the course, from April to September.
Core courses
Our core courses introduce you to the different types of writing that developed across the Victorian period, and then encourage you to see how these engage with various 'historical flashpoints', such as changes in property law, sexual behaviour, science and technology, and imperial government.
Core course 1: Genres and Canons
The first semester's core course will introduce you to different types of writing that circulated in Victorian literary culture. We begin with a selection of extracts from texts published during and after the Victorian period. We will consider how these seek to characterise the age - its writing, its values, trends, cultures and reputation. We will use these to debate the viability of 'Victorian' as a literary period. From here we go on to look at some of the representative prose, poetry and dramatic modes from the periodthinking about how Victorian writers tested and interrogated the potential in traditional forms, and how they developed new and compelling forms of their own.
Core course 2: Victorian Literary History
Historical knowledge is a crucial tool in understanding any literary text, whether at the stage of first publication or in the shifting processes of its reception and interpretation. Following on the first semester's exploration of writing types, Core Course 2 identifies significant 'historical flashpoints' from across the Victorian period, and selects clusters of texts that respond to particular events or their legacy and consequences. You will be encouraged to explore how different types of writing stage different responses to these significant events and developments.
Assessment
For each core course, you will write a mid-term exercise and a 6000 word essay on a topic of your choice. You will usually also be asked to give an unassessed oral presentation.
Option courses
We offer a range of option courses. Not all are available every year as two are offered in each term. With permission from the relevant convenors, you may choose relevant courses from other taught Masters in the College of Arts, including from Modernities: Literature, Theory and Culture, American Studies, and Religion, Theology and Culture.
Explaining Change: Science & Literary Culture, 1830-1880
We misread nineteenth-century literature if we isolate it from other contemporary discourses competing for cultural authority. Of these discourses the one that has featured most productively in recent critical debate is scientific writing. This course will introduce you to some of the crucial areas in the relationship of literature and science from around 1830 to 1880, focusing on attempts to explain how change happens in the world and in the individual life. Writers studied will include Darwin, Eliot, Faraday, Tennyson, Eliot and Conan Doyle. No scientific knowledge will be assumed: we will read literary and scientific texts side by side to trace the movements of ideas, words and images across and between the disciplines.
Embodiments: Literature and Medicine, 1750-1900
'Embodiments' aims to introduce you to a wider historical perspective by moving from the mid-eighteenth to the late nineteenth century. This course explores critical approaches and theoretical models relevant to literary representations of embodiment and related medical discourses, and to encourage you to engage in independent interdisciplinary research in the fields of literature and medicine, as well as introducing you to the growing field of disability studies. By considering a wide range of texts from a variety of different genres, you will learn to identify and examine shifts in medical discourse across time and the changing ways in which literary and medical writers interact as medicine becomes a more professionalized and specialized discourse. The course highlights both change and continuity and by including texts from different literary 'periods' it also raises questions about periodization: is 'Romantic' medicine different from 'Victorian' medicine, and is the body read and interpreted in different ways within different historical contexts? The course additionally raises important questions about gender, sexuality, race and class and their perceived relations to the pathologized body. Topics that we will focus on include vitalism, nervous sensibility, corpses and body-snatching, disability and deformity, contagious diseases, sensationalism, insanity and hysteria.
Neo-Victorianism
You will be able to trace literary engagement with the Victorian novel (and other genres) from postmodernist and feminist reworkings in the 1960s and 1970s, to queer rewritings in the early twenty-first century and the current vogue for detective fiction, romance novels and fantasy fiction set in Victorian times. We will also consider the emerging genre of 'steampunk' and its roots in the science fiction and utopian/dystopian works of the late nineteenth century, plus the vital role of Neo-Victorianism in recent developments in children's and young adult fiction, as well in award-winning and influential graphic novels, films and other media. You will be encouraged to explore further aspects of popular culture (for instance television, music, fashion and burlesque) for themselves. Uniquely on the Victorian MLitt, you have the option to produce a piece of creative writing or a project in other media (a website, for example), for your final assessment should you wish to do so.
We have built up a collection of over one hundred films, novels and graphic novels in this field, which is reserved for the use of students on the Victorian MLitt.
Victorian Séance: The Literary Occulture of Nineteenth-Century Britain
This course examines the literary "occulture" of Victorian Britain, focusing on the dialogue between literature, spiritualism, and occultism in the period. We will interrogate the aesthetic, cultural, and political implications of Victorian representations of the supernatural through an investigation of Victorian ghost stories, spiritualist fiction, the occult periodical press, Theosophical treatises, imperial supernatural romances, and the occult periodical press. We will focus particularly on how writers, whether secular skeptics or practicing occultists, deployed changing concepts of the supernatural to raise questions about modernity's relationship with the pre-industrial past, the ethics of colonialism, the nature of public sphere, secularization and the decline of faith, gender, and the growing cultural authority of science. In addressing these issues, the seminar will be of interest to both students interested in Victorian occult writing and to those drawn to the wider issues of genre, empire, religion, science, and cultural capital in the nineteenth century.
Writing Empire
Empire was at the heart of Victorian culture, and Britain was shaped by its attempts to 'paint the map red.' This course examines a wide range of texts relating to empire, from the obvious—Kipling and Haggard—to missionary narratives and poems written in Canada, India and Australia. We make extensive use of the materials in Special Collections ranging from children's literature to our extensive collection of travel narratives.
Fictions of Adultery
Most literary study of adultery focuses upon the European novel, but there is a wealth of writing on adultery and related topics in English that has been neglected. This course examines various kinds of representation of adultery in English during the nineteenth century, from newspaper reports, legal debates and psychology to novels poems and plays. As well as considering the effects of adultery on Victorian forms and genres, it will attempt to discover the sources of critical neglect. It will both trace the ways in which adultery has been silenced in public debate and examine the ways in which adultery has been sustained within popular consciousness. With permission from the relevant convenors, you may choose relevant courses from other taught Masters in the College of Arts, including from Modernities: Literature, Theory and Culture, American Studies, and Religion, Theology and Culture.
Assessment
Option courses will usually require you to give an oral presentation, submit a mid-term exercise and write a 5000 word essay on a topic of your choice.
Dissertation
The dissertation is your opportunity to explore your own specialist interest in Victorian literature and to demonstrate the research and writing skills you have developed during the course. With the advice of your supervisor you will develop a topic, undertake primary and secondary research, and write a 15,000 word dissertation which you will submit in September.
Teaching methods
Teaching will be by a combination of 90-minute seminars for the core and option courses and 45-minute supervisions for the dissertation. You will also be given the opportunity to attend relevant lectures in the undergraduate programme, particularly where your first degree has not given you a wide background in Victorian literature. There may be occasional workshops on humanities computing in the STELLA laboratory. The teaching sessions will be designed throughout to maximise student involvement, and there will be a range of opportunities for informal contact among staff and students outside teaching hours.
This programme is designed to give you a wide-ranging knowledge of Victorian literature and literary history, introducing you to the period or building on any previous experience of it you may have. You will also gain specialist knowledge of selected areas of Victorian literature and of nineteenth-century and modern criticism of Victorian literature, as well as experience of relevant theoretical approaches. It is also designed to help you develop research, writing and professional skills which will be transferrable to doctoral study or employment. As part of the course you will formulate and carry out a substantial piece of research on a topic, author or theme of your own choosing within the period.
We welcome applicants from across the UK and abroad.The English Literature subject area at the University of Glasgow is a friendly, informal place in which to study for a Master's degree. Staff are approachable and enthusiastic and with around a hundred postgraduate students, there is a thriving and welcoming research culture. Fortnightly seminars bring visiting speakers from the UK, Europe and the United States to give talks on their research and to meet students. In recent years, Victorianist speakers have included Matthew Bevis, John Bowen, Matthew Campbell, Cairns Craig, Kate Flint, Jane Moody, Ann Heilmann, Adam Roberts, Mike Sanders, Rebecca Stott, Herbert Tucker, and Julian Wolfreys. Postgraduates organise many events through the year, including conferences, seminar series and social events.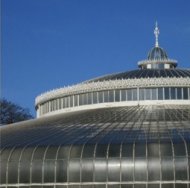 Glasgow has a wonderful Victorian heritage and this makes the city a fantastic place to be studying the period's literature and culture. The University's Hunterian Art Gallery is a great resource for Victorian art, including a world-class collection of paintings by James McNeill Whistler; and the Hunterian Museums offer some of best examples of Victorian-style museum displays in the UK. You will be able to visit some of the most striking Victorian features that Glasgow has to offer. Here are some of the places you might visit and study: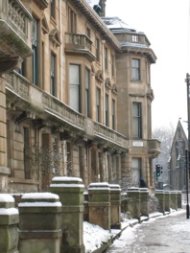 The University of Glasgow has an international reputation for research and teaching in Victorian literature; staff publish widely in this field and are active in national and international Victorianist networks. In September 2010 we were very pleased to host the major British academic conference in Victorian Studies: The 10th Anniversary Conference for the British Association for Victorian Studies: Victorian Forms and Formations. In 2015 we sponsored a PG student conference. MLitt students also participated in Second Cities in the Circuits of Empire: Glasgow/Calcutta and the Legacy of the Scottish Englightenment and assisted in developing an exhibition in University Archives as part of this project.
"As an international student, I chose to attend the University of Glasgow for two main reasons: first, I wanted to combine study and travel; second, I was attracted by the MLitt in Victorian Literature programme, a uniquely specific course that has no North American equivalent. My time in Glasgow was a truly memorable experience, and I highly recommend this challenging and richly rewarding programme." - Mark, 2007-8.
"I really appreciated the opportunity to do the Victorian MLitt part-time, as this allowed me to work and remain financially independent whilst studying something I love. The course has been a lot of hard work, constantly stretching me, but it has also been tremendous fun, and I'm very glad I was able to take part." - Rhiannon, 2007-9.
"The enthusiasm, broad base of expertise and forward-thinking qualities of the Victorianist teaching team at Glasgow ignites my interest in the rich, diverse, and often surprising cultural, literary and historical conditions of the nineteenth century." –Peter, 2014-15
"Having completed my undergraduate degree in English Literature at the University of Hull, the MLitt at Glasgow provided the perfect stepping-stone into postgraduate study and prepared me extremely well for PhD research. Perhaps the most valuable part of the Victorian MLitt is being taught by leading experts in my field. For me, the lecturers at Glasgow shaped my ideas about the relationship between nineteenth-century medical science and Victorian literature, sparking the concept that would lead to the scholarship I have secured for PhD study at Edinburgh." - Claire, 2007-8.
"The tutors were great at providing a balance of teaching and discussion and the presentation/essay balance seems just right." – Laura, 2009-10.
You may develop skills sought by many employers, including: the ability to find, select and manage large quantities of information; confident and persuasive oral and written communication; and problem solving through creative and critical thinking. The programme also provides an excellent platform for PhD studies.
Entry requirements for postgraduate taught programmes are a 2.1 Honours degree or equivalent qualification (for example, GPA 3.0 or above) in a relevant subject unless otherwise specified.
We also require:
a sample of written work, about 3,000 words in length. This can be a previous piece of work from an undergraduate degree. The work should be written in English and the content does not have to cover a topic related to this specific programme.
a short statement of around 500 words outlining your interest in this programme.
at least one academic reference.
For applicants whose first language is not English, the University sets a minimum English Language proficiency level.
International English Language Testing System (IELTS) Academic module (not General Training):
overall score 7.0
no sub-test less than 7.0
or equivalent scores in another recognised qualification:
Common equivalent English language qualifications
All stated English tests are acceptable for admission for both home/EU and international students for this programme:
ibTOEFL: 100; no sub-test less than:

Reading: 24
Listening: 24
Speaking: 23
Writing: 27

CAE (Cambridge Certificate of Advanced English): 185; no sub-test less than 185
CPE (Cambridge Certificate of Proficiency in English): 185; no sub-test less than 185
PTE Academic (Pearson Test of English, Academic test): 70; no sub-test less than 70
Trinity College London Integrated Skills in English: ISEIII at Pass with Pass in all sub-tests
For international students, the Home Office has confirmed that the University can choose to use these tests to make its own assessment of English language ability for visa applications to degree level programmes. The University is also able to accept an IELTS test (Academic module) from any of the 1000 IELTS test centres from around the world and we do not require a specific UKVI IELTS test for degree level programmes. We therefore still accept any of the English tests listed for admission to this programme.
Pre-sessional courses
The University of Glasgow accepts evidence of the required language level from the English for Academic Study Unit Pre-sessional courses. We also consider other BALEAP accredited pre-sessional courses:
What do I do if...
my language qualifications are below the requirements?
The University's English for Academic Study Unit offers a range of Pre-Sessional Courses to bring you up to entry level. The course is accredited by BALEAP, the UK professional association for academic English teaching; see Links.
my language qualifications are not listed here?
Please contact the Recruitment and International Office: pgadmissions@glasgow.ac.uk
For further information about English language requirements, please contact the Recruitment and International Office: pgadmissions@glasgow.ac.uk
Tuition fees for 2017-18
MLitt
Home and EU
Full time fee
£7250
Part time 20 credits
£806
International
Full time fee
£16000
Fees are subject to change and for guidance only
Fee for submission by a research student: £460
Fee for re-assessment of a dissertation (PGT programme): £300
Submission for a higher degree by published work: £1,000
Submission of thesis after deadline lapsed: £200
Submission by staff in receipt of staff scholarship: £680
Research students registered as non-supervised Thesis Pending students (50% refund will be granted if the student completes thesis within the first six months of the period): £260
Registration/exam only fee: £110
General Council fee: £50
A 10% discount is available to University of Glasgow alumni applying to the MLitt. This includes graduates and those who have completed a Junior Year Abroad, Exchange programme or International Summer School at the University of Glasgow. The discount is applied at registration for students who are not in receipt of another discount or scholarship funded by the University. No additional application is required.
Funding opportunities
We ask that you apply online for a postgraduate taught degree. Our system allows you to fill out the standard application form online and submit this to the University within 42 days of starting your application.
You need to read the guide to applying online before starting your application. It will ensure you are ready to proceed, as well as answer many common questions about the process.
Do I have to apply online for a postgraduate taught degree?
Yes. To apply for a postgraduate taught degree you must apply online. We are unable to accept your application by any other means than online.
Do I need to complete and submit the application in a single session?
No. You have 42 days to submit your application once you begin the process. You may save and return to your application as many times as you wish to update information, complete sections or upload additional documents such as your final transcript or your language test.
What documents do I need to provide to make an application?
As well as completing your online application fully, it is essential that you submit the following documents:
A copy (or copies) of your official degree certificate(s) (if you have already completed your degree)
A copy (or copies) of your official academic transcript(s), showing full details of subjects studied and grades/marks obtained
Official English translations of the certificate(s) and transcript(s)
Two supporting reference letters on headed paper
Evidence of your English Language ability (if your first language is not English)
Any additional documents required for this programme (see Entry requirements for this programme)
A copy of the photo page of your passport (Non-EU students only)
If you do not have all of these documents at the time of submitting your application then it is still possible to make an application and provide any further documents at a later date, as long as you include a full current transcript (and an English translation if required) with your application. See the 'Your References, Transcripts and English Qualification' sections of our Frequently Asked Questions for more information.
Do my supporting documents need to be submitted online?
Yes, where possible, please upload the supporting documents with your application.
How do I provide my references?
You must either upload the required references to your online application or ask your referees to send the references to the University as we do not contact referees directly. There is two main ways that you can provide references: you can either upload references on headed paper when you are making an application using the Online Application (or through Applicant Self-Service after you have submitted your application) or you can ask your referee to email the reference directly to pgadmissions@glasgow.ac.uk. See the 'Your References, Transcripts and English Qualifications' section of the Frequently Asked Questions for more information.
What if I am unable to submit all of my supporting documents online?
If you cannot upload an electronic copy of a document and need to send it in by post, please attach a cover sheet to it that includes your name, the programme you are applying for, and your application reference number.
You may send them to:
Postgraduate Admissions
Marketing, Recruitment & International Office
71 Southpark Avenue
Glasgow
G12 8QQ
Fax: +44 141 330 4045
Can I email my supporting documents?
No. We cannot accept email submissions of your supporting documents.
What entry requirements should I have met before applying? Where can I find them?
You should check that you have met (or are likely to have met prior to the start of the programme) the individual entry requirements for the degree programme you are applying for. This information can be found on the 'entry requirements' tab on each individual programme page, such as the one you are viewing now.
What English Language requirements should I have met before applying? Where can I find them?
If you are an international student, you should also check that you have met the English Language requirements specific to the programme you are applying for. These can also be found on the 'entry requirements' tab for each specific programme.
Further Information
Please see the Frequently Asked Questions for more information on applying to a postgraduate taught programme.
Guidance notes for using the online application
These notes are intended to help you complete the online application form accurately, they are also available within the help section of the online application form. If you experience any difficulties accessing the online application then you should visit the Application Troubleshooting/FAQs page.
Name and Date of birth: must appear exactly as they do on your passport. Please take time to check the spelling and lay-out.
Contact Details: Correspondence address. All contact relevant to your application will be sent to this address including the offer letter(s). If your address changes, please contact us as soon as possible.
Choice of course: Please select carefully the course you want to study. As your application will be sent to the admissions committee for each course you select it is important to consider at this stage why you are interested in the course and that it is reflected in your application.
Proposed date of entry: Please state your preferred start date including the month and the year. Taught masters degrees tend to begin in September. Research degrees may start in any month.
Education and Qualifications: Please complete this section as fully as possible indicating any relevant Higher Education qualifications starting with the most recent. Complete the name of the Institution (s) as it appears on the degree certificate or transcript.
English Language Proficiency: Please state the date of any English language test taken (or to be taken) and the award date (or expected award date if known).
Employment and Experience: Please complete this section as fully as possible with all employments relevant to your course. Additional details may be attached in your personal statement/proposal where appropriate.
References: Please provide the names and contact details of two academic references. Where applicable one of these references may be from your current employer. References should be completed on letter headed paper and uploaded on to your application.
Standard application deadlines
International applications (non-EU): 21 July 2017
UK and EU applications: 25 August 2017
Classes start September 2017 and you may be expected to attend induction sessions the week before.
Apply now