Primary Care
MSc
Primary Care
Related links
Other programmes in the subject of Health and Wellbeing: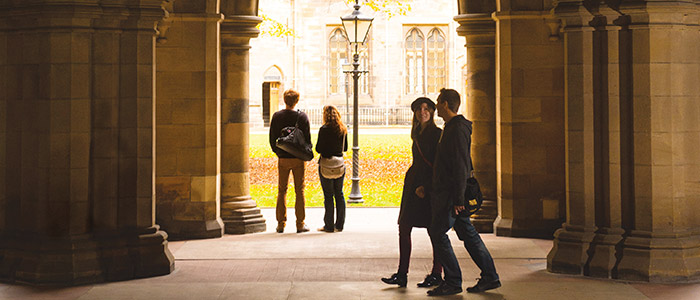 Visit our beautiful campus and find out more about your future at Glasgow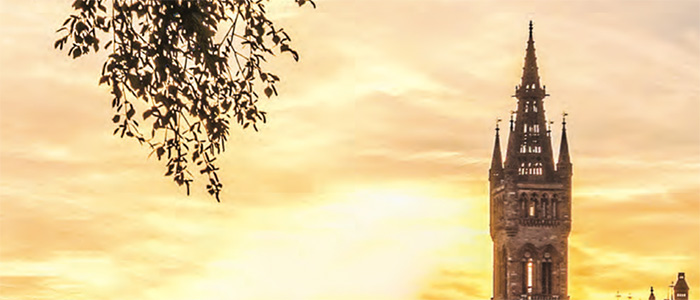 Postgraduate prospectus 2015
We are developing an online postgraduate programme in Primary Care to begin in September 2016. Please take a moment to compete our short 5 minute survey if you are interested in studying Primary Care at postgraduate level. Your input into this survey will be extremely valuable to us when developing this programme. You can also leave your details, if you wish, so that we can keep you updated as the programme develops.
International healthcare faces major challenges from the increasing demands of ageing populations and the rise in non-communicable diseases. Strong and effective primary care (family medicine or community medicine) is part of the solution, this MSc in Primary Care will equip you with the knowledge and skills required to make a difference to primary healthcare in the 21st century.
Key facts
Taught by outstanding, high profile primary care researchers and practitioners in the UK, you can follow a flexible curriculum - studying full-time or part-time, and work towards the full MSc degree or a postgraduate diploma or certificate.
Students come from a wide range of primary care, family, community, and internal medicine disciplines, including doctors, nurses, pharmacists, podiatrists, managers and those working in health policy.
We have exciting scholarship opportunites available for those studying an MSc in Primary Care.
Research interests are focussed on health inequalities, multimorbidity, chronic disease, treatment burden and migrant health.
It is delivered within the Institute of Health and Wellbeing

,

one of the foremost research institutes in the UK focused on improving population health and wellbeing and reducing inequalities in health.
Research projects are tailored to suit students' interests and expertise.
We have attracted successful students from the UK and a wide range of other countries including China, Thailand, Saudi Arabia, Mexico, Japan, Pakistan and Oman.
The University of Glasgow has an outstanding global reputation for teaching and research; and it provides excellent resources and support for its students, making it the perfect place to attain an MSc in Primary Care.
Glasgow prides itself on its reputation as a friendly city and extends a warm welcome to our international students. We aim to make the student experience enriching and enjoyable.
The MSc programme is modular in structure, including taught sessions, small group teaching and workshops. The degree programme comprises:
Three compulsory courses
Three optional courses
Research project.
The taught courses are delivered in 11-week blocks, running from September to November and January to March. The research project runs across the academic year. Full-time students usually find that the majority of their research project work is conducted from April to August.
The selection of optional courses and the research project can be tailored to meet students' own interests and career needs.
The postgraduate diploma and certificate require six (120 credits) and three (60 credits) successfully completed courses, respectively.
Each course represents 20 masters-level credits.
Core courses
Primary care principles and systems
This course will enable you to develop a knowledge and understanding of the principles, values and organisation of primary care globally, and to contribute to current debates about the changing face of primary care.
Epidemiology, evidence and statistics for primary care
This course will equip you with the epidemiological and statistical skills to appraise and interpret literature appropriate to primary care development, policy and research.
This course will provide you with the building blocks required to develop and conduct your own research project.
Optional courses
Having the freedom to choose three optional courses gives you the opportunity to tailor your programme of study to your own special interests
Access, equity and health
This course will give you the opportunity to consider and develop ways of approaching wider social justice issues within primary care, such as equity and access, relating to socioeconomic deprivation, ethnicity, migration and gender.
Cardiovascular disease management in primary care
This course is pertinent to those involved in the management of patients or health policy in this area; covering epidemiology, risk assessment, management and challenges in cardiovascular disease in primary care.
Effective leadership and management in healthcare
This course will equip you with the knowledge and skills required to critically assess and apply the principles of leadership and management in the pursuit of clinical effectiveness.
International primary care
This course involves interpreting the importance of local and international factors in the development of equitable primary care. The challenges of developing primary care in different contexts and cultures will be critically evaluated.
Management of long-term conditions
This course is concentrated on the management and challenges facing primary healthcare in the ever growing face of non-communicable disease.
Primary care mental health
This course will give you the opportunity to develop your understanding of the key challenges in different mental health conditions commonly seen in primary care. You will critically appraise the evidence for approaches to treatment, configuration/delivery of services and policy responses to mental health problems encountered in primary care.

You can also look to other postgraduate taught programmes within the Institute of Health and Wellbeing or the MSc in Advanced Practice in Health Care
The research project, worth 60 masters-level credits, is a substantial piece of work, culminating in a 15-20,000 word dissertation. Completing the project will introduce you to the process of designing, conducting, analysing and reporting a research study. Successful completion of the project is essential to the awarding of the degree.
Students have undertaken a wide range of projects. Recent titles include:
A service evaluation of the impact of a bilingual pharmacist led medication review service for South Asian diabetic individuals in a general practice (an evaluation)
Professional and carer perspectives of the challenges of supporting adults with learning disabilities manage diabetes, and the potential value of an educational tool (a qualitative study)
The relationships between potentially serious drug-drug interactions, polypharmacy and multimorbidity (a quantitative study)
Consultation length in the context of interpersonal effectiveness (a quantitative study)
An exploratory study of the views and experiences of primary healthcare professionals working in weight management services in Lanarkshire (a qualitative study)
A systematic review of physical activity levels of children in urban and rural areas
A systematic review of the impact of a repeat prescription system in Japan.
Why did you undertake the degree?
To increase my understanding of primary care, multidisciplinary working and research.
At the time of starting, I was new to primary care, having worked in acute for over 20 years. The course helped me gain confidence and theoretical knowledge for my post.
For interest, and to broaden my horizons on the job front.
How well did it meet your expectations?
The degree gave me theoretical information but, more importantly, it provided the opportunity to discuss real live issues with colleagues from a range of backgrounds - fantastic!
Enjoyed the opportunity to listen, reflect, learn and be inspired.
Each course achieved its aims and objectives. The department was supportive in every way and my research supervisor was exceptional.
How relevant did you find it to your professional/educational needs?
The range and depth of subjects has equipped me with skills and ideas to develop within my own practice.
Having this degree has helped reinforce my CV and has been noted in interviews.
Enjoyed the emphasis on applying theory/research findings to the workplace. The research project in particular allows students to explore their own interests in more detail.
It addressed broader themes than I would otherwise have the opportunity to study in such depth.
In what ways do you consider that your employer has benefited from your undertaking this degree?
Improved application of theory to practice, especially in population health and inequalities.
Skills gained have been utilised in carrying out job as prescribing advisor and in teaching of students and GPs.
I can offer more "academic" solutions/contributions to organisational challenges.
Having masters-level education is gold standard in the NHS! I think this should be mandatory for primary care staff involved in strategic decision-making!
In what ways has this degree changed the way you approach your practice?
I now approach patient care, and encourage staff to do so, from a much broader perspective.
I now take a more considered approach to problem solving. I more readily seek evidence to support practice because I can rapidly search for and appraise available evidence.
Much more likely to look at latest research around the relevant area of work, and feel confident about processing various strands of evidence and from various disciplines.
Improved consideration of inequalities and addressing widening gap when reviewing and redesigning services.
Gained a broader perspective. Helped with communication with colleagues and patients. Completing the research project has improved my skills in report writing.
Able to consider the true holistic needs of patients and families, and the wider requirements from a social and healthcare perspective.
It has put ethical issues to the forefront of all thoughts.
What did you like best about this degree?
Access to brilliant thinkers and the opportunity not just to be taught, but to engage with them and discuss issues in a non-threatening environment.
Networking and time out from work to reflect.
Different teaching methods held my interest and standards of teaching very high.
The reading, the learning, the sharing...all of it!
What about the organisation/administration of the programme?
Most impressed by the support and warmth of the "team".
Well organised with excellent online support making participation for part-time students as accessible as possible.
I have nothing but praise for the organisation, helpfulness and patience of the staff.
In what ways may this degree help to further your career?
Promotion on the back of master's work.
It has given me the confidence to pursue further career opportunities.
May consider a PhD.
Has clarified my passions, and put me on a steady and defined course for career progression.
What was your overall experience/impression of this degree?
The knowledge of the academic staff was exceptional and overall the culture within the department was open, friendly, and approachable.
A well-balanced programme with a good choice of course and taste of doing some original research.
Excellent - without doubt the most exciting and challenging course I have ever undertaken.
Have you recommended/would you recommend this degree to colleagues?
Yes, and frequently do!
All the time!
I would recommend this degree to anyone who has a true interest in primary care and personal development.
for entry in 2015
You should have a degree in a healthcare discipline or equivalent qualification although in exceptional circumstances other qualifications or experience may be considered. Applications are welcome from qualified personnel in medicine, dentistry, pharmacy, nursing and allied health professionals as well as managers and those working or with an interest in primary care.
You are required to provide two references, a full degree transcript, a CV (resume) and a personal statement stating why you wish to study this programme at the University of Glasgow and how you intend to apply the personal skills developed on the programme in your professional life.
For applicants whose first language is not English, the University sets a minimum English Language proficiency level.
International English Language Testing System (IELTS) Academic module (not General Training)
overall score 6.5
no sub-test less than 6.0
or equivalent scores in another recognised qualification (see below)
Common equivalent English language qualifications
All stated English tests are acceptable for admission for both home/EU and international students for this programme:
ibTOEFL: 92; no sub-test less than 20
CAE (Cambridge Certificate of Advanced English): 176 overall; no sub-test less than 169
CPE (Cambridge Certificate of Proficiency in English): 176 overall; no sub-test less than 169
PTE Academic (Person Test of English, Academic test): 60; no sub-test less than 59
For international students, the Home Office has confirmed that the University can choose to use these tests to make its own assessment of English language ability for visa applications to degree level programmes. The University is also able to accept an IELTS test (Academic module) from any of the 1000 IELTS test centres from around the world and we do not require a specific UKVI IELTS test for degree level programmes. We therefore still accept any of the English tests listed for admission to this programme.
Pre-sessional courses
The University of Glasgow accepts evidence of the required language level from the Language Centre Pre-sessional courses. We also consider other BALEAP accredited pre-sessional courses:
What do I do if...
my language qualifications are below the requirements?
The University's Language Centre offers a range of Pre-Sessional Courses to bring you up to entry level. The course is accredited by BALEAP, the UK professional association for academic English teaching; see Links.
my language qualifications are not listed here?
Please contact the Recruitment and International Office: pgadmissions@glasgow.ac.uk
For further information about English language requirements, please contact the Recruitment and International Office: pgadmissions@glasgow.ac.uk
Tuition fees for 2016-17
MSc
Home and EU
Full time fee
£6950
Part time 20 credits
£772
International
Full time fee
£18900
PgCert
Home and EU
Full time fee
£2317
Part time 20 credits
£772
International
Full time fee
£6300
PgDip
Home and EU
Full time fee
£4633
Part time 20 credits
£772
International
Full time fee
£12600
Fees are subject to change and for guidance only
Funding opportunities
Our graduates emerge with the capacity to take a lead role in primary care and family medicine development, whether in Scotland, the UK or internationally. In addition to further PhD study, many have gone on to achieve rapid promotion once they have graduated, including leading primary care teams, secondment to positions within government and sitting on editorial boards of academic journals.
We ask that you apply online for a postgraduate taught degree. Our system allows you to fill out the standard application form online and submit this to the University within 42 days of starting your application.
You need to read the guide to applying online before starting your application. It will ensure you are ready to proceed, as well as answer many common questions about the process.
Do I have to apply online for a postgraduate taught degree?
Yes. To apply for a postgraduate taught degree you must apply online. We are unable to accept your application by any other means than online.
Do I need to complete and submit the application in a single session?
No. You have 42 days to submit your application once you begin the process. You may save and return to your application as many times as you wish to update information, complete sections or upload additional documents such as your final transcript or your language test.
What documents do I need to provide to make an application?
As well as completing your online application fully, it is essential that you submit the following documents:
A copy (or copies) of your official degree certificate(s) (if you have already completed your degree)
A copy (or copies) of your official academic transcript(s), showing full details of subjects studied and grades/marks obtained
Official English translations of the certificate(s) and transcript(s)
Two supporting reference letters on headed paper
Evidence of your English Language ability (if your first language is not English)
Any additional documents required for this programme (see Entry requirements for this programme)
A copy of the photo page of your passport (Non-EU students only)
If you do not have all of these documents at the time of submitting your application then it is still possible to make an application and provide any further documents at a later date, as long as you include a full current transcript (and an English translation if required) with your application. See the 'Your References, Transcripts and English Qualification' sections of our Frequently Asked Questions for more information.
Do my supporting documents need to be submitted online?
Yes, where possible, please upload the supporting documents with your application.
How do I provide my references?
You must either upload the required references to your online application or ask your referees to send the references to the University as we do not contact referees directly. There is two main ways that you can provide references: you can either upload references on headed paper when you are making an application using the Online Application (or through Applicant Self-Service after you have submitted your application) or you can ask your referee to email the reference directly to pgadmissions@glasgow.ac.uk. See the 'Your References, Transcripts and English Qualifications' section of the Frequently Asked Questions for more information.
What if I am unable to submit all of my supporting documents online?
If you cannot upload an electronic copy of a document and need to send it in by post, please attach a cover sheet to it that includes your name, the programme you are applying for, and your application reference number.
You may send them to:
Recruitment & International Office
71 Southpark Avenue
Glasgow
G12 8QQ
Fax: +44 141 330 4045
Can I email my supporting documents?
No. We cannot accept email submissions of your supporting documents.
What entry requirements should I have met before applying? Where can I find them?
You should check that you have met (or are likely to have met prior to the start of the programme) the individual entry requirements for the degree programme you are applying for. This information can be found on the 'entry requirements' tab on each individual programme page, such as the one you are viewing now.
What English Language requirements should I have met before applying? Where can I find them?
If you are an international student, you should also check that you have met the English Language requirements specific to the programme you are applying for. These can also be found on the 'entry requirements' tab for each specific programme.
Further Information
Please see the Frequently Asked Questions for more information on applying to a postgraduate taught programme.
Guidance notes for using the online application
These notes are intended to help you complete the online application form accurately, they are also available within the help section of the online application form. If you experience any difficulties accessing the online application then you should visit the Application Troubleshooting/FAQs page.
Name and Date of birth: must appear exactly as they do on your passport. Please take time to check the spelling and lay-out.
Contact Details: Correspondence address. All contact relevant to your application will be sent to this address including the offer letter(s). If your address changes, please contact us as soon as possible.
Choice of course: Please select carefully the course you want to study. As your application will be sent to the admissions committee for each course you select it is important to consider at this stage why you are interested in the course and that it is reflected in your application.
Proposed date of entry: Please state your preferred start date including the month and the year. Taught masters degrees tend to begin in September. Research degrees may start in any month.
Education and Qualifications: Please complete this section as fully as possible indicating any relevant Higher Education qualifications starting with the most recent. Complete the name of the Institution (s) as it appears on the degree certificate or transcript.
English Language Proficiency: Please state the date of any English language test taken (or to be taken) and the award date (or expected award date if known).
Employment and Experience: Please complete this section as fully as possible with all employments relevant to your course. Additional details may be attached in your personal statement/proposal where appropriate.
References: Please provide the names and contact details of two academic references. Where applicable one of these references may be from your current employer. References should be completed on letter headed paper and uploaded on to your application.
Standard application deadlines
International applications (non-EU): 22 July 2016
UK and EU applications: 26 August 2016
Classes start September 2016 and you may be expected to attend induction sessions the week before.