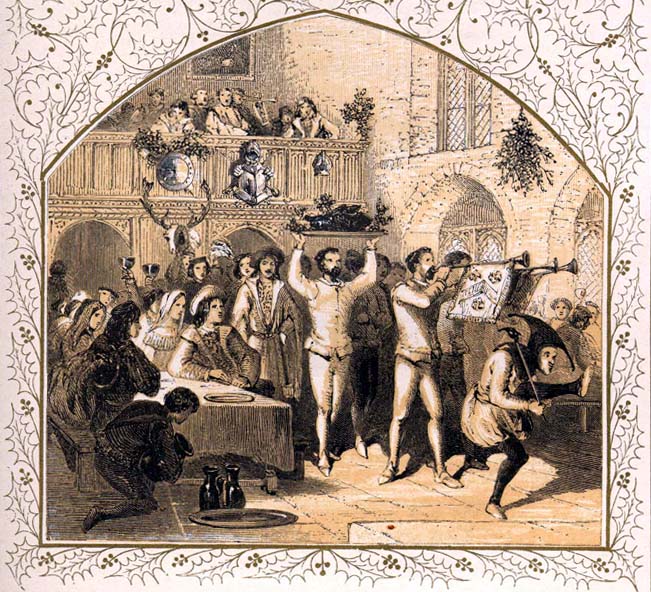 page 17: Nowel, Nowel (Boar's Head Carol)
The first section charts the medieval practice of feasting 'meat and drink in great plenty' over the twelve days of Christmas, aided by revelry such as masques and mummings. Vizetelly observes that in these days, it seems that music and feasting were more important than devotion, quoting from an inventory of festivities in 1510 in which it is recorded that the minstrel was paid 12 shillings, the cook 15 shillings, but the preacher only 6s 2d. Certainly, many of the poems selected revolve around food and drink, as one excerpt from a work by Thomas Tusser demonstrates:
Good bread and good drink, a good fire in the hall,
Brawn pudding and souse, and good mustard withal;
Beef, mutton, and pork, shred pies of the best,
Pig, veal, goose, and capon, and turkey well dressed;
Cheese, apples, and nuts, jolly carols to hear,
As then in the country is counted good cheer.