Professor Rosa Greaves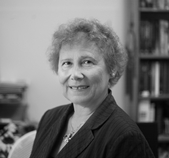 R416, Level 4, 5-9 The Square, Glasgow G12 8QQ
Professor - International Dean for Latin America (Law) (School of Law)
Rosa Greaves joined the School of Law at the University of Glasgow in 2006 and was Head of School from 2009 to 2013. Rosa is a Professor II at the University of Oslo and a Visiting Professor at the Catholic University of Lisbon. She has been a Visiting Professor at Universities in Australia, US, Europe and UK. She is Barrister and member of Inner Temple (London). In 2000 she was awarded a Doctores Juris Honoris Causa conferred by the University of Oslo and in 2015 she was elected to membership of the Academia Europaea.
Rosa specialises in European commercial law in both her research and teaching interests. She is the author of Transport Law of the European Community (1991, Athlone Press), EC Competition Law: Banking and Insurance Services (Wiley, 1992), EEC Block Exemption Regulations (Wiley, 1994), EC Transport Law (Longmans, 2000) and co-authored Advocate General and EC Law (OUP, 2007). She has edited the following books: European Company Law: A Guide to Community, EFTA and Member State Legislation (2nd ed. 1989), Protecting and Exploiting Biotechnological Inventions (1990) and a volume for the second series of The International Library of Essays in Law and Legal Theory on Competition Law (2003) and another Volume II entitled Dominance and Monopolization (2012).
She was a "stagiaire" in the Legal Service of the Commission (1976), worked with a firm of City of London (1985) and spent two years in Brussels (1989 - 1990) where she worked as an in-house consultant to the Directorate General responsible Enterprise Policy and Distributive Trades (DGXXIII) and for Coopers Lybrand Europe. In 1995 she spent three months in Judge David Edward's Chambers at the European Court of Justice. During research leave in 1999, 2004 and 2014 she was a Visiting Fellow at the Centre for European Legal Studies and a Visiting Fellow at Lucy Cavendish College (both at the University of Cambridge, UK).
She delivered the 15th Hershell Smith Annual Public Lecture at Queen Mary & Westfield College (London University) and the 18th Gabriele Ganz Annual Lecture on Public Law at the University of Southampton (October 2013).
Professor Greaves has been awarded the following grant:
2012
£5,000 was awarded to Prof Greaves (PI) in 2012 by The Modern Law Review for MLR Scholarships.
Research Students Under Supervision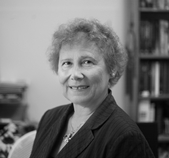 R416, Level 4, 5-9 The Square, Glasgow G12 8QQ