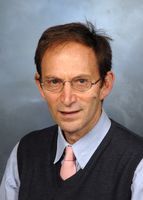 R302 Level 3, History, 10 University Gardens, Glasgow G12 8QH
Professor Samuel Cohn
Professor of Medieval History (History)
Over the pass fifteen years I have specialized in the history of popular unrest in late medieval and early modern Europe and in the history of disease and medicine. My current project on the emotional histories of epidemics and pandemics from Antiquity to Ebola brings these two interests together.
Currently, I am on the first year of a three-year 'Major Research Fellowship' from the Leverhulme Trust to complete my project 'Epidemics: Waves of disease, waves of hate, from the Plague of Athens to AIDS'. I am also a Fellow of the Institute for Advnced Studies in the Humanities (IASH) at the University of Edinburgh until March 2015.
Professor Cohn's research interests
---
The Leverhulme Trust: Scholarship on Syphilis: exploring the emotional history of a pandemic
The remarkable collection of books and pamphlets on syphilis from their earliest appearances in 1495 to 1820, held in the University of Glasgow's Special Collections and recently made more accessible through an analytical catalogue will support an investigation into understanding the medical, social, and emotional history of the disease over three-hundred years. This history crosses major medical and intellectual divides--Renaissance humanism, the Reformation, the Counter Reformation, the 'decline of magic', the Enlightenment, and the surgical and epidemiological breakthroughs of the late eighteenth century. The current historiography suggests that progress in medicine from the seventeenth-century scientific revolution to the late nineteenth-century 'laboratory revolution' made this and other pandemic diseases progressively more comprehensible and thus less prone to placing blame on outsiders and persecuting the victims of disease. But syphilis' cultural toxicity spread in the opposite direction. From the late sixteenth century to the nineteenth century and beyond, women became increasingly the targets of blame and the syphilitic of both sexes were punished for acquiring this sexually transmitted disease. Glasgow's collection of 246 pamphlets on syphilis will serve as the gateway to explore the emotional life of this disease in broader contexts including that of other pandemic diseases in early modern Europe and the New World.
This project belongs to the Material thematic cluster. The successful candidate will be supervised by Prof Samuel Cohn (Medieval History) and Dr Sarah Cockram (History). Candidates interested in applying for funded PhD study on this project are encouraged to make informal contact with the Supervisor(s) in the first instance.
How to apply
Closing date: Friday, 3 April 2015
Grants since arriving at Glasgow, 1995:
British Academy Small Research Grant, 1996
Royal Society of Edinburgh Grant, 1998-99
Wellcome Trust, Unit for the History of Medicine Project Grant, 1998-2000: 'Disease (no. 054318)
Arts and Humanities Research Board Study Leave Grant, October- December, 2000
Visiting Professor, Santa Fe Institute, July, 2000.
Visiting Professor, American Academy in Rome, September, 2000-April, 2001
Visiting Professor at the École des Hautes Etudes en sciences sociales, Paris, December, 2001.
British Academy Small Research Grant, 2002
Arts and Humanities Research Board Study Leave Grant, October- December 2003
Carnegie Fellowship, 2003-4.
Visiting Professor at the Wissenschaftskolleg zu Berlin, May, 2005.
Wellcome Project Grant, Disease and Culture in Early Modern Italy (Grant no. 079190) 15 January 2006 – 14 January 2009
British Academy Overseas Conference Grant, 2006
Caledonian Exchange Grant, Royal Society of Edinburgh, to work with Dott. Guido Alfani from Bocconi University (Milan), May-July 2006.
Visiting Scholar, American Academy in Rome, March 2007.
'Distinguished Visiting Professor' at University of California, Berkeley, 2008.
ESRC Project Grant (RES 000-22-2339) to study popular protest in late medieval English Towns (1 October 2007 to 31 March 2011), £96,988.
Pilot Programme Grant from the Wellcome Trust, 1 September 2011 to 31 August 2013: Pandemics: Waves of disease, waves of hate from the Plague of Athens to AIDS, 09415858/z/10/z
A three-year 'Major Research Fellowship' from the Leverhulme Trust, 1 September 2014-31 August, 2017. MRF-2013-068
CRF European Visiting Fellowship from the Royal Society of Edinburgh in collaboration with Dott. Andrea Caracausi, University of Padua, 1 October 2014 to 31 December 2014.
Honorary Professorial Fellowship at University of Edinburgh, 2014-
Fellow of the Institute for Advanced Studies in the Humanities (IASH) at the University of Edinburgh, September 2014 – March 2015
Visiting Professor, The American Academy in Rome, 16 March – 1 April 2015
Visiting Professor, The University of Antwerp, May 2015
A Selection of Recent Conference papers and Plenary Lectures:
5-04: 'Bandiere e parole: Le rivolte popolari al Nord e al Sud delle Alpi (1200-1425)', Two–day conference on ritual, Arezzo, Italy
10-04: 'The Black Death and its social consequences: Medicine, religion, and rebellion' University of Texas, Austin, Texas.
12-04: 'The Jews and the Black Death', Jewish Historical Society, London.
5-05: 'The Black Death and the burning of the Jews', Wissenschaftskolleg zu Berlin
1-06 Vanderbilt, 'The Black Death, violence, and social revolt'
4-06, Conference on Popular Revolt in Europe, 'La pecularità degli Inglesi e le rivolte del tardo medieovo' Florence, Italy
12- 06 : 'La peste nera e la pestilenze a Milano nel Cinquecento', Bocconi University (Milan)
3-07, European University Institute [EUI], Fiesole, Italy: 'Medieval Popular Revolt from the perspective of Early Modern Europe'
11- 07 Istituto Galileo Chini, Lido di Camaiore: 'Il tumulto dei Ciompi nei contesti eoropei'
1-08: Berkeley: Inaugural lecture as 'Distinguished Visiting Professor: 'Plague and literature in late Medieval and Early Modern Italy'
3-06 The Crayenborgh lecture at Leiden University, 'Popular revolt and the Black Death'.
3-08: Huntington Library, San Marino, California: California Medieval History Seminar: 'Epidemiology of the Black Death'
3-08: University of California, San Diego, History and History of Science Seminar: 'Evolutions of plague and thought in sixteenth-century Italy'
4-08: Stanford University: 'Introduction to Culture of Plague: sources, perspectives: A quantitative reckoning'
9-08: Florence and the Chianti: 'A Healthy City' Conference: 'The Black Death: The disease and why it matters'
10-08, Department of History and Philosophy of Science, University of Cambridge: 'Towards a public health consciousness in medical science: Plague in sixteenth-century Italy'.
10-08, Denys Hay Seminar, Edinburgh University, 'The evolution of plague and thought from the Black Death to the seventeenth century'
1-09 EUI, Fiesole: 'Models of Popular Revolt: From late medieval to early modern Europe'
4-09, University of Ghent, 'Popular revolt in late medieval and early modern Europe: theory and history'
4-09. 'The Changing Pathology of Plague', XLI Settimana di Studi: Le interazioni fra economia e ambiente biologico nell'Europa preindustriale, Secc. XIII-XVIII (Prato, 26-30 aprile 2009)
10-09 XXVI IUSSP International Population Conference Marrakech, Morocco 'Catching the plague' with Guido Alfani
10- 09 Text & Context: Literature and History of Medieval Europe, Université Paris Est (Marne-la-Vallée), 'Editing Historical Fiction on Plague'
12-09 Vanderbilt History Seminar 2009-10: The Historical Life of Things. 'Renaissance Attachment to Things: Material Culture in Last Wills and Testaments', Nashville, TN.
2-10: 'Cultures of Plague: Evolutions of Disease and Thought' University of Oxford Art History Department and Faculty of History, Italian Renaissance Seminar.
5-10 'Repression of Popular Revolt in Late Medieval and early Modern Italy', at Villa le Balze, Georgetown University, Fiesole: 'The Culture of Violence in Late Medieval and Early Modern Italy'
9-10: 'The Case for a Medieval–Early Modern Divide: Popular Revolt' at the 2nd Dublin Workshop on the Medieval-Early Modern Divide (Trinity Dublin)
9-10: 'Enigmas of communication: Jacques, Ciompi, and the English' Conference Seville, Spain, Conference, Espacio public, opinion y crítica política a fines de la Edad Media: conceptos, fuentes, historia
6 -11 The Goodall Lecture: Annual Lecture for the Royal College of Physicians and Surgeons, Glasgow: 'Debates of Plague: The Black Death Disease'.
6-11 Keynote Lecture for the 3rd Postgraduate symposium, Swansea University on 'Deviance and Orthodoxy': 'Hate in Late Medieval England'.
6-11: Plenary for the Anglo-America Conference, IHR, London: 'Pandemics: Waves of Disease, Waves of Hate from the Plague of Athens to AIDS'.
7-11: Plenary for the International Medieval Congress, Leeds; 'Paradoxes: Rich and Poor in Western Europe and the Political Consequences, ca. 1300-1600'.
9-11: Plenary for the 40th Fifteenth Century Conference, Norwich, UEA 'Society in an Age of Plague' 'The Historian and the Laboratory: the Black Death Disease'
23 September 11: Center for European Studies, Harvard University, 'Pandemics: waves of disease, waves of hate'
28 September 11: Office of the History of Science and Technology, University of California, Berkeley, 'Pandemics: waves of disease, waves of hate'
4 October 11: Medical Humanities and Institute for Wellbeing, University of Glasgow, 'Love and Hate in Times of Pestilence'.
13 January 2012: International Meeting on Infant and Child Growth, Nutrition and Gastroenterology, Yorkhill hospital, Glasgow. Concluding lecture: 'The History of Epidemics'
19 March 2012: Glasgow, Early Modern Workshop: 'Syphilis in the Vatican: Naming and Blaming in sixteenth-century Europe?'
18 April 2012: Pybus Seminar, Newcastle: 'Naming and blaming in early modern Europe: the case of Syphilis'.
7-8 May 2012 Villa Le Balze, Fiesole, Italy: 'Emotions, Passions, and Power in Renaissance Italy, 'Renaissance hate and disease in European Perspective'
17 May 2012 Conference: Neighbours and Neighbourliness in Medieval and Early Modern Europe, Bath: 'Neighbourhood strife and enmity in the late Middle Ages and Early Modern Period'
27-8 2012 August Plenary for the Conference, 'Healing and Curing: Medieval to Modern' University of Glasgow: 'Epidemics in History: Cultural Toxins, Cultural Healing' (funded by the Wellcome).
2-7 September 2012 Venice and Padua: Lectures on plague, public health in early modern Italy and waves of hate and disease in history to physicians and health workers from the U.S. and Canada on the 7th annual 'Search for the Healthy City' tour.
10-11 September 2012, Rotterdam, NE, 'ANTIGONE One Health Course', (for postdoctorates in medicine and veterinary sciences across Europe, PGS Molecular Medicine, Erasmus MC, Lecture on Plague and roundtable discussions on disease in history
20 November 2012 'Popular Protest in Late Medieval English Towns', The Medieval and Renaissance Lecture Series, Edinburgh University
4 December 2012 'Plague and 'Syphilis' in early modern Europe, the rise of cultural toxins' at the Pre-Modern Medicine Seminar, Wellcome Library, London
6 December 2012 Book Presentation of Popular Protest in Late Medieval English Towns (Caroline Barron) and response
13 December 2012 Bocconi University, Milan, Comments on presentations of the EINITE project on Economic Inequality in Europe 1300-1800
30 Jan – 2 Feb 2013 MeMo Conference, Utrecht, NE. Statistical Approaches for Memorial Studies
7-10 March 2013 Alba Iulia, Romania, Key note address, European Science Foundation: European Comparisons in Regional Cohesion, Dynamics, and Expressions: 'Late Medieval Demographic Crises across Regions: The Political Paradox of Material Wellbeing'.
14 March 2013 Dublin, Ireland, Trinity College Library, Inaugural Lecture of the Medieval and Medical History Lecture Series, sponsored by the Edward Worth Library and Trinity College Dublin, 'Naming and blaming in early modern Europe: the case of Syphilis'.
20 March 2013: Sarah Lawrence College: Florence Program: 'The Rise of Cultural Toxins in Early Modern Europe'
20 March 2013: Kent State, Florence: 'The Black Death: Epidemiological Questions, the Evidence from Florence'
22 April 2013: Oxford: Wellcome Unit for the History of Medicine, 'Naming and blaming in early modern Europe: the case of Syphilis'.
13 May 2013: Early Modern Seminar, University of Warwick, 'Naming and blaming in early modern Europe: the case of Syphilis'.
27 July 2013, Durham, Plenary Address, 'Coping with Crisis' Conference: 'Epidemic crises and their reactions from Antiquity to the Present'
18-19 August 2013 College Park, MD, U.S.A., University of Maryland, 'Plague and Violence against Jews'. Annual Early Modern Workshop on Jewish History.
31 March – 2 April, Dottorato di ricerca in Studi Storici: Ciclo di lezioni, L'Università degli Studi, Milano (Statale):
1) 'The Black Death: The Character of the Disease
2) 'The Black Death: Flagellants and Burning of Jews'
3) 'Mal Francese' and 'Untori'
21 May 2014 CRASSH Training Course on Visual Representation and the 'Third Pandemic', Cambridge: 'The Black Death: The Character of the Disease'.
23 May 2014 CRASSH Training Course on Visual Representation and the 'Third Pandemic', Cambridge: 'Plague Riots and the 'Third Pandemic': India'.
23 September, 2014: Explorathon, Science Centre, Glasgow: 'Plagues of Hate, Plagues of Compassion from Antiquity to Today'
1 October 2014: Royal College of Physicians. History of Medicine Lecture Series: 'The Great Influenza, 1918-19: A Plague of Compassion'.
3-4 October 2014 St. Andrews' Workshop: Medieval Revolts in Comparative Perspective: 'Women in Revolt in Medieval and Early Modern Europe'
20 October 2014: Durham University History Society: 'Patterns of Plague, from the Black Death to the Third Pandemic'
13 November 2014: Loretto School, Musellborough, Scotland: 'The Black Death: What was the Disease and why does it Matter?'
19 November 2014: University of Ghent, Henri Pirenne Institute, The Henri Pirenne Lecture: 'The Late Medieval-early Modern Divide: Popular Insurrection'
20-21 November 2014: Norwegian Academy of Science and Letters, Oslo: 'The different disease expressions of Y. pestis, from historical medical descriptions of plague patients'.
21 November 2014: Second EINITE Workshop, Bocconi University, Milan: Economic Inequality and Cultural Change: Lessons from History: 'Rich and Poor in Western Europe c. 1375-1475, the Political Paradox of Material Wellbeing'.
27 January 2015: The Glasgow Syphilis Conference: 'Naming and Blaming? From Malfrancese to Lues venera: the extraordinary collection of syphilis pamphlets at Glasgow'.
31 January 2015: Plenary conference address, 'Rethinking Poverty' Conference, Newman University (Birmingham, UK): ' Rich and Poor in Western Europe c. 1375-1475, the Political Paradox of Material Wellbeing'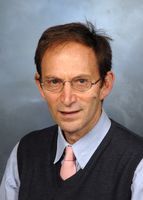 R302 Level 3, History, 10 University Gardens, Glasgow G12 8QH