Dr John Davies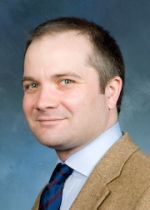 Research Associate (History)
telephone: 1901
email: John.R.Davies@glasgow.ac.uk
R107 Level 1
History
University Gardens

Research interests:
Ecclesiastical history of Great Britain in the middle ages
Diplomatic
Medieval Chronicles
The Lives of the Saints
Medieval Prosopography
Digital Humanities
History of Medieval Wales
History of Medieval Scotland
Scottish Wars of Independence
John Davies read Theology at the University of Durham. After gaining his PhD in Anglo-Saxon, Norse and Celtic from the University of Cambridge, he held a research post in the Department of Welsh at the University of Wales, Aberystwyth. In 2004 he joined the Department of Scottish History at the University of Edinburgh, and became part of the Scottish History team at the University of Glasgow in 2008. His main interests include the ecclesiastical history of Britain down to the thirteenth century, with a special interest in ecclesiastical organisation, the cult of saints, and hagiography. His current and most recent work is on the diplomatic and palaeography of medieval charters; medieval chronicles; and the application of digital technology to the study of medieval history. With Dauvit Broun and Joanna Tucker, John has been developing teaching materials on the Scottish Wars of Independence for Scottish schools. He is also interested in cross-cultural comparative history, and is currently working with historians in India on the early medieval records of property-transfer from Bengal. From April 2014, he will be working on a project funded by a major AHRC grant, 'Models of Authority: Scottish charters and the emergence of government, 1100–1250'.