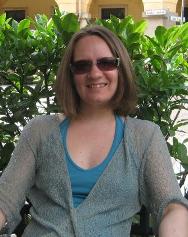 R213 Level 2, English Language, 12 University Gardens, Glasgow G12 8QH
Dr Wendy Anderson
Reader (English Language and Linguistics)
Research interests
Corpus linguistics
Semantics
Metaphor
Collocation and phraseology
English, Scottish English and Scots
Modern Romance languages
Translation theory and methodology
Biography
I have been a Lecturer in English Language at the University of Glasgow since 2009, and Senior Lecturer since 2012. From 2004-2008, I was Research Associate for the Scottish Corpus of Texts & Speech (SCOTS) and, briefly, Corpus of Modern Scottish Writing (CMSW) projects, which created large online corpora of texts in Scottish English and varieties of Scots. Before moving to Glasgow, I was a Teaching Fellow in French at the University of St Andrews, where I also completed my PhD in French linguistics.
I am Director of the Scottish Corpora projects, and on the Advisory Board of the Historical Thesaurus of English.
I am currently an Associate Editor for Digital Scholarship in the Humanities, and a Subject Editor (Linguistics) for Forum for Modern Language Studies.
Projects
Projects which I run or am associated with include:
Mapping Metaphor with the Historical Thesaurus
Metaphor in the Curriculum
Scottish Corpus of Texts & Speech
Corpus of Modern Scottish Writing
I currently supervise PhD and MPhil students in the areas of corpus linguistics, semantics, metaphor, lexicography and genre analysis. Please contact me if you would like to discuss a proposal for postgraduate study within my areas of specialism.
I teach on several Honours courses in the English Language subject area: Semantics, Grammars of English, and Culture and English Language Teaching. I also teach the 'Meaning and Mind' and 'Children and Language' components of the Level 1 English Language course.
I am currently Learning and Teaching convener for the School of Critical Studies, Deputy Dean of Learning and Teaching in the College of Arts, and Exams convener for English Language.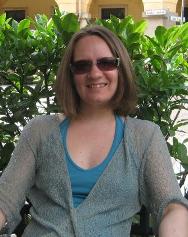 R213 Level 2, English Language, 12 University Gardens, Glasgow G12 8QH