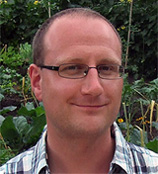 Room 506, 13 University Gardens, Glasgow, G12 8qq
Mr Brian Aitken
Research Officer (English Language and Linguistics)
Additional Information
Brian Aitken began working as Digital Humanities Research Officer for the School of Critical Studies in September 2012. He is responsible for developing, implementing and supporting the School's extensive collection of digital resources, principally those developed through externally and internally funded research projects.

In addition to supporting current and legacy digital resources across the School, Brian is available to advise any member of Critical Studies staff who is in the process of submitting bids for projects that feature a digital component.

Prior to joining the School, Brian spent more than 10 years working as lead developer and technical advisor on a broad range of Digital Humanities projects at the University's Humanities Advanced Technology and Information Institute (HATII). This included TheGlasgowStory, the Andy Goldsworthy Digital Catalogue, online editions of more than 40 emblem books for the French Emblems and Alciato at Glasgow projects, the House of Fraser Archive , the University of Glasgow Story , and the University's 'World Changing and International Story websites. In addition to this Brian has been a key member of a number of digital preservation and curation initiatives, including the EU funded Planets and DigitalPreservationEurope projects and the JISC funded Digital Curation Centre.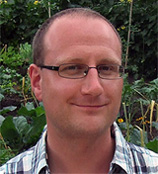 Room 506, 13 University Gardens, Glasgow, G12 8qq