Rhythms in Scotland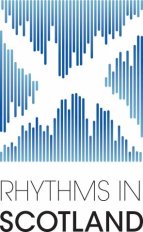 Perspectives on Rhythm and Timing
About PoRT: A three-day interdisciplinary workshop, Perspectives on Rhythm and Timing, will be held at the University of Glasgow, UK, on July 19-21, 2012. We received over 70 abstract submissions from researchers working on rhythm and timing in several disciplines, including neurobiology, musicology, linguistic phonetics, poetry, forensics, computational modelling, psychology, clinical linguistics, and sociology. The workshop is part of a Scotland-based event series around the unified theme of rhythm supported by the Royal Society of Edinburgh.
Programme: PoRT will run to three full days of inspiring presentations and discussions. Each day of the event will have an orientation session, with two invited talks on contrasting themes followed by a discussion by one respondent. Research papers and posters will be presented in the afternoons. Additionally, a tutorial on coupled oscillator modelling of dynamical systems will be held on the third day. The programme has now been finalised PoRT2012-Programme, an electronic copy of the book of abstracts can be downloaded here: PoRT2012-Abstracts.
Registration: The online registration is now closed - we are looking forward to greeting 100 PoRT-participants in Glasgow next week! On-site registration will be open every morning 8-9 a.m. (please note that participants registered at the reduced rates will be asked to show proof of their status.). The registration desk will be staffed throughout the workshop and serve as the first contact point for all questions that might arise.
Venue: The workshop will take place in Sir Charles Wilson Building (1 University Avenue, Glasgow G12 8QQ; look for E15 on the Campus Map). The building is a stunning converted church on the University of Glasgow Campus, combining beautiful original features with contemporary design and state-of-the-art technology. WiFi will be available to PoRT participants. We additionally advise you to issue Eduroam access in advance at your 'home' institution because WiFi hotspots are not always reliable in the old buildings on campus.
Guidelines for presenters of contributed oral papers: Oral presentation slots will be 25 minutes long, i.e. 20 minutes maximum for your talk, plus 5 minutes for questions and changeover. Please bring your presentation and any associated media files on a USB stick. The conference venue has a PC, so if your presentation was not created on a PC, we ask you to check in advance that it will run from a PC. If you envisage difficulties with this, please contact the organisers in advance. Presenters will have the opportunity for a technical check during the breaks.
Guidelines for poster presenters: Poster boards will be 1m wide x 2m tall, and can accommodate A0-size posters in portrait orientation. Velcro will be supplied. Hanging instructions will be provided nearer the time.
Social events: The conference dinner will be held on the first day, July 19, at Sloans, Glasgow's oldest bar and restaurant in the city centre. After dinner, we will have a ceilidh - a traditional Scottish social gathering which involves playing Gaelic folk music and dancing. We will be happy to have Chitterbite Ceilidh Band playing for us until midnight. The way from the Sir Charles Wilson building to Sloans is documented here: PoRT2012-Venue2Sloans. On the last day, the workshop will be closed with a wine reception generously sponsored by Glasgow City Council.
Publication: Selected contributions to the workshop are intended to be published in a thematically coherent edited volume (envisaged publisher: Cambridge University Press). Presenters at oral sessions are invited to submit a full paper for the edited volume. We encourage poster presenters to submit a full paper as well, as we expect to be able to include some poster contributions in the volume. Full paper submissions of up to five thousand words are expected no later than September 1, 2012 and will subsequently undergo the usual peer-review procedure.
Twitter: Please follow us on Twitter (@RiS_2012, #PoRT2012)! We are aiming to 'live-tweet' the event and welcome all contributions. The Twitter feed will allow all participants to share ideas and engage in discussion during and after the workshop. If you have any colleagues who cannot make PoRT but are interested in the workshop and discussions, please encourage them to follow us - they can even tweet directly any comments or questions! We will be looking forward to exploring new ways of conferencing. Through the Rhythms-In-Scotland Twitter feed, we are hoping to create an online network for academics and practitioners which will last beyond the PoRT 2012 workshop, and become a hub of online activity for all things rhythm-related! If you are unfamiliar with Twitter, check out Dorothy Bishop's gentle introduction or Tom Hartley's what's the point blog for academics.
Accommodation: PoRT will be based in Glasgow's West End, a bohemian district of cafés, tea rooms, bars, boutiques, upmarket hotels, clubs and restaurants. The area is popular with tourists, and contains many hotels. If you require help with booking your accommodation, please get in touch with Glasgow University Conference and Visitor Services who also provide a list of hotels close to the venue.
Travel: Travel information and a map of Glasgow are available here. A wee travel guide for Glasgow can be found here: PoRT2012-Travel. Check this PoRT2012-map if you will be getting to the Sir Charles Wilson building by the Subway.
Leisure time: There are many things you can do while staying in Glasgow. Our favourite sights are listed in PoRT2012-where2go, for a list of restaurants check PoRT2012-what2eat. The List is the best place to search for music or cultual events in the area. Be prepared to have difficulties with understanding Glesga patter! But Scottish people are famous of their friendliness and are always happy to help stranded strangers. We hope you will enjoy your stay in Glasgow, and will be crossing our fingers for blue skies!
Contact: PoRT is organised by Tamara Rathcke and Rachel Smith. If you have any further queries, please do not hesitate to contact the organisers at port.workshop@gmail.com.
Scientific Committee: Fred Cummins (University College Dublin), Anja Lowit (University of Strathclyde), Katie Overy (University of Edinburgh), Tamara Rathcke (University of Glasgow), Rachel Smith (University of Glasgow)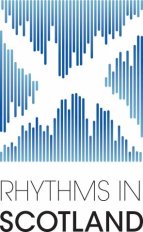 Rhythms in Scotland is a workshop programme funded by the Royal Society of Edinburgh. We plan to run a series of events on rhythm in Glasgow and Edinburgh during 2011-2012, culminating in the three-day international workshop, Perspectives on Rhythm and Timing , in July 2012.
The award holders are Tamara Rathcke and Rachel Smith (University of Glasgow) and the project is being developed in collaboration with Fred Cummins (University College Dublin), Anja Lowit (University of Strathclyde), and Katie Overy (University of Edinburgh).
A one-day symposium, Approaches to Rhythm and Timing in Scotland Today (ARTiST), was held on June 1st, 2012 at St. Cecilia's Hall, the University of Edinburgh (Cowgate, Edinburgh EH1 1NQ).
In Scotland today, there are several independent developing research programmes concerning rhythm in speech, poetry and music, as well as unparalleled expertise in other relevant areas, such as the languages and dialects of Scotland, and the nature of social interaction more generally. At this stage, it is essential to form a network around the unified theme of rhythm. The role of such a network will be to establish a programme of knowledge exchange between researchers and a process of knowledge transfer to inform current practice in the arts and science of communication. To participate in ARTiST, we invited researchers who are based in Scotland and working on rhythm or closely related topics. The list of participants can be viewed here: ARTiST participants.
In the morning session, the participants were asked to briefly present their lab facilities, research programmes and complementary data, and to outline open questions they are interested in pursuing. The presentation was about 5 minutes long, easily accessible to academics and practitioners across a range of different disciplines. The afternoon session consisted of several focus groups, each guided by a designated discussion leader, on themes according to participants' interests. We also heared a talk about collaborative funding opportunities, kindly offered by Edinburgh Research and Innovation group. The ARTiST schedule was highly successful to initiate knowledge exchange and revealed some potential for collaborations across Scotland.
The Rhythms in Scotland network was launched. Please follow our activities via Twitter @Ris_2012. If you are interested to become a member of the network, get in touch with Tamara Rathcke or Rachel Smith (University of Glasgow). The network has been established in collaboration with Fred Cummins (University College Dublin), Anja Lowit (University of Strathclyde), Katie Overy and Rebecca Schaefers (University of Edinburgh).
ARTiST was hosted by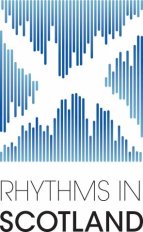 As a collaborative project between the Universities of Glasgow and Strathclyde, a half-day seminar on rhythm models will be held in March 2012 at the Speech and Language Therapy (SLT) Unit of the University of Strathclyde. The seminar aims to introduce students of phonetics and SLT to current models of rhythm and timing.
The organisers, Anja Lowit, Tamara Rathcke and Rachel Smith, will give orientation lectures from clinical and linguistic-phonetic perspectives, and initiate and lead a discussion of common themes. The theoretical introduction will be followed by a hands-on work on data from clinical praxis in small groups, which will facilitate transfer of skills between the two student groups. The seminar may also be of interest to speech and language therapy practitioners, or clinical groups such as members of the Ataxia UK Scottish support network.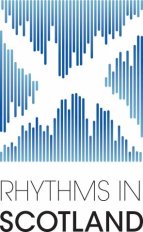 Since non-native learners frequently struggle with the prosodic aspects of English, and the rhythms of Scottish accents differ dramatically from those of the widely-taught varieties Southern British or Mainstream American, we expect considerable advantages to result from training in production and perception of Scottish rhythms as opposed to other varieties of English.
In autumn 2011, we are planning to organise two half-day tutorials on rhythmic aspects of English as foreign language at the University of Glasgow. International students and lecturers of Glasgow universities are welcome to participate. More information about these events will be available in August 2011.