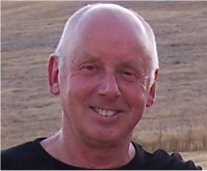 TFTV Studies, Gilmorehill Halls, Glasgow G12 8QQ
Dr Simon Murray
Senior Lecturer in Theatre Studies (Theatre, Film and Television Studies)
Office hours: Tuesday 10-11am
Research Interests
Simon's research interests are interdisciplinary and constantly engage with a sociological and cultural studies past and a theatre/performance studies present. A preoccupation with political and social contexts frames and drives all his interests, regardless of the particular nature of the project in question. His research and writing have attempted to combine close readings of theatre forms, historiography and locating these practices as cultural production. His present research interests include the writings of WG Sebald, their relationship to contemporary performance practices, and the 'structures of feeling' (Raymond Williams) which frame and contextualise Sebald's work. He has recently published an essay on 'lightness' and 'weight' as training, compositional and relational metaphors in contemporary theatre and performance.
Currently Simon is working on an essay on the 'Politics of Collaboration' and he has recently submitted an article for publication entitled 'Training Keywords' based on a performance presentation he made in Helsinki in January 2014. Over the next three years his main research project will be to prepare a monograph provisionally entitled 'Performing Ruins' as part of the 'Performing Landscapes' series edited by professors Dee Heddon and Sally Mackey for Palgrave Macmillan.
Biography
Simon joined Theatre Studies at the University of Glasgow in September 2008 having moved from Dartington College of Arts in Devon where he was Director of Theatre. He originally graduated from Newcastle Polytechnic with a (London University) Honours degree in Sociology (1971) and spent 15 years working in further, higher, adult and trade union education. In his late thirties he spent a year in Paris training in movement, acting and theatre-making with Philippe Gaulier and Monika Pagneux. After 10 years as a professional theatre maker and performer he returned to higher education to teach theatre and performance.

In recent years Simon's research been focussed on the practices and histories of 'physical theatres'. From these interests and experiences as performer, director, teacher and researcher he wrote Jacques Lecoq (Routledge 2003), the first full length study on the work of the influential French teacher of acting, mime, movement and contemporary theatre who died in 1999. In 2007, jointly as author/editor with John Keefe he published Physical Theatres: A Critical Introduction and Physical Theatres: A Critical Reader (Routledge 2007). These companion volumes explored and analysed the territories of contemporary Western physical theatres, placing current preoccupations with the body in performance in a wider historical and cultural context. With John Keefe he is currently working on a second edition of Physical Theatres: A Critical Introduction to be published in 2015.
Simon welcomes applications from MPhil and PhD students wishing to undertake research into contemporary performance practice, performer/actor training, physical theatres, devised performance, interdisciplinary and cross art form practices and cultural materialist perspectives on late 20th/21st century theatre making.
Current students:
Tara Beall: 'From Transport to Travel: Contemporary Performance and Visitor Agency in a 21st Century Museum of Transport' (AHRC Collaborative Doctoral Award) (Co-supervised with Dr Minty Donald)
Lucy Amsden: 'The pedagogies of Philippe Gaulier and the position of the clown in actor training'. (Co-supervised with Prof Dee Heddon.)
Andria Christofidou: 'Masculinities in the Field of Dance: The Example of Scotland'. (Jointly supervised with Dr Andrew Smith and Dr Matthew Waites in Sociology)
Kerieva McCormick: 'Flamenco, the Corporeal and "Duende"‐ an exploration of 'Duende', (spirit of evocation), through the lens of flamenco, women's bodies and international collaboration: alternative recountings of collective/social memory and its relationship to performance'. (Co-supervised with Dr Anselm Heinrich)
Beckett in Performance (Honours option)
Performing Memory (Honours option)
Contemporary Devising Practices (MLitt Theatre Practices)
Independent Research Project (MLitt Theatre Practices)
Modernism to the Postdramatic (Level II Theatre Studies)
Reading the Stage (Level I Theatre Studies)
Theatre and Society (Level I Theatre Studies)
Debating Dramaturgy II (MLitt Playwriting and Dramaturgy & MLitt Theatre Practices)
Dissertations (Honours, Theatre Studies)
Co-convenor (with Minty Donald) for MLitt Theatre Practices
External Responsibilities
Co-founder and Co-editor (with Professor Jonathan Pitches of the University of Leeds) of the journal 'Theatre, Dance and Performance Training: An International and Interdisciplinary Journal'. Simon would welcome any enquiries about the journal and especially from people interesting in making contributions. The journal has its editorial base jointly at the universities of Glasgow and Leeds
Member of the International Platform for Performer Training (IPPT)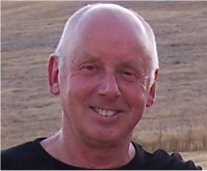 TFTV Studies, Gilmorehill Halls, Glasgow G12 8QQ