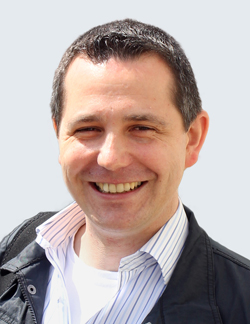 Centre for Virus Research, 464 Bearsden Road, Glasgow, G61 1QH
Dr Alain Kohl
Programme Leader Track (Centre for Virus Research)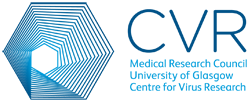 Arboviruses are transmitted by arthropod vectors such as mosquitoes or ticks to susceptible vertebrates. They can cause disease in humans and animals, displaying a variety of symptoms. Most arboviruses group into four RNA virus families, the Flaviviridae, Bunyaviridae, Togaviridae and Reoviridae.
Dengue virus (Flaviridae) and chikungunya virus (Togaviridae) are particularly prominent human pathogens. Dengue virus alone causes an important number of human infections each year, and chikungunya virus has recently emerged in the Americas. Among animal pathogens, the Rift Valley fever virus is of particular interest to us.
We now know that arbovirus replication and dissemination in arthropod vectors leads to activation of a variety of host responses (immune signalling pathways, RNA interference, other responses) which control arboviruses, and this appears to have consequences also for transmission. Studies on mosquito and tick immune responses to arbovirus infection as well as viral interference with these response therefore do not just increase our overall understanding of virus/host interactions but may also lead to clues on how to best stop transmission from the arthropod vector.
We have an important number of virus and reporter systems available to study the viruses above, which are important human or animal pathogens but also study good models such as Semliki Forest virus or Bunymwera virus. Our work on arthropod cells is now being extended to study to live mosquitoes where we are currently establishing a genetic modification programme. We also investigate the effects of endosymbiotic Wolbachia bacteria on arbovirus transmission. A further interest of the group is focused on the host responses of vertebrate cells in response to virus infection, and virus-host interactions.
The CVR is dynamic environment to carry out modern virology work. We have access to state of the art facilities including insectaries at thigh containment level. Major funders of our work are MRC, Wellcome Trust, and BBSRC (EMIDA-ERA Net "RiftVectors" project led by Kohl). Prospective students or post-doctoral fellows are encouraged to apply by email (alain.kohl@glasgow.ac.uk).
Grants and Awards listed are those received whilst working with the University of Glasgow.
Eco-epidemiological surveillance of Zika virus in Colombia and Ecuador
Medical Research Council
2016 - 2017

Characterisation of Zika virus neutralisation and virion structure by cryogenic electron microscopy and 3D reconstruction.
Medical Research Council
2016 - 2017

Assocation studies with Guillain-Barre syndrome and neurotropism
Medical Research Council
2016 - 2017

The emergence of Zika virus in Brazil: investigating prevalence and host responses to design preventive strategies
Medical Research Council
2016 - 2019

US-UK BBSRC-NIFA Collab: Control of emerging bunyaviruses
Biotechnology and Biological Sciences Research Council
2015 - 2018

Wolbachia as a defence against RNA viruses in insects
Wellcome Trust
2013 - 2014

Medical Research Foundation Equipment Grant
Medical Research Council
2013 - 2013

Vector competence of European mosquitoes to Rift Valley fever virus
Biotechnology and Biological Sciences Research Council
2012 - 2015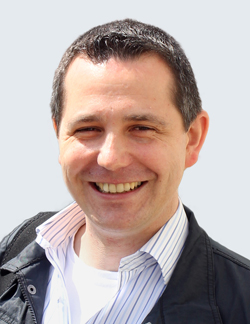 Centre for Virus Research, 464 Bearsden Road, Glasgow, G61 1QH