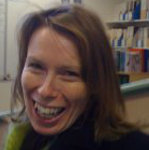 Graham Kerr Building Rm 302, Institute of BAHCM, Glasgow, G12 8QQ
Dr Heather Ferguson
Reader (Institute of Biodiversity Animal Health and Comparative Medicine)
Associate - Life Sciences (School of Life Sciences)
Twitter: @drheatherferg
I am an infectious disease ecologist who specializes in the transmission and control of mosquito-borne diseases. My primary focus is the Anopheles mosquitoes that transmit malaria, but I have general interest in the biology of insect vectors and the diseases they transmit.
My current work encompasses study of the ecology and behaviour of malaria vectors in Africa, with the aim of using this information to improve disease control. We are also studying the impacts of land-use change on the spread of the zoonotic malaria Plasmodium knowlesi from monkeys to people in south east Asia. More locally, we study the insects that transmit bird malaria in Scotland.
I have a close research and training partnership with the Ifakara Health Institute in Tanzania through which we are developing new tools for mosquito surveillance and control, and investigating the potential for mosquito vectors to adapt in response to control measures. We are also interested in the potential impacts of environmental change on mosquito-borne diseases.
Grants and Awards listed are those received whilst working with the University of Glasgow.
Defining the biomedical, environmental and social risk factors for human infection with Plasmodium knowlesi (a.k.a. 'Monkeybar')
Medical Research Council
2016 - 2017

BBSRC IAAF - Boyd Orr Tanzania Research Accelerator
Biotechnology and Biological Sciences Research Council
2016 - 2017

Eco-epidemiological surveillance of Zika virus in Colombia and Ecuador
Medical Research Council
2016 - 2017

Improving the efficacy of malaria prevention in an insecticide resistant Africa
Wellcome Trust
2016 - 2019

Impact of El Nino of malaria vector dynamics in Tanzania and Malawi
Natural Environment Research Council
2016 - 2017

Environmental and genetic basis of malaria transmitting behaviours in Anopheles arabiensis mosquitoes
National Institute of Health
2015 - 2016

Analysis of the ecological and genetic bases of mosquito fitness in two major malaria vectors (ISSF Fellowship)
Wellcome Trust
2014 - 2015

Environmental and genetic basis of malaria transmitting behaviours in Anopheles arabiensis mosquitoes
National Institute of Health
2014 - 2015

Defining the biomedical, environmental and social risk factors for human infection with Plasmodium knowlesi
Medical Research Council
2012 - 2017

Environmental and genetic basis of malaria transmitting behaviours in Anopheles arabiensis mosquitoes
National Institute of Health
2011 - 2013

AvecNet - African Vector Control: New tools
European Commission
2011 - 2016

Defining the biomedical, environmental and social risk factors for human infection with Plasmodium knowlesi
MRC
2010 - 2011

INFRAVEC
European Commission
2009 - 2013

Road-testing Innovative Surveillance Technologies for Rabies in Southern Tanzania
UBS-Optimus
2009 - 2011

Semi-field systems for the study of vector ecology
Royal Society
2009 - 2009

A systems biology approach to infectious disease transmission - linking individuals, populations and ecosystems
BBSRC
2006 - 2011

Editorial Board
2010 - ongoing: Parasites and Vectors
2006 - 2010: Malaria Journal
Grant Advisory Board
2015 - 2015: MRC - Panel member for Medical Research Council's UK-Thailand Joint Health Research Call
2015 - ongoing: BBSRC - Member of BBSRC Panel of Experts
Invited International Presentations
2012: Dublin, Ireland - Invited talk, Society of General Microbiology Annual Meeting
2009: Nairobi, Kenya - Talk. Multilaterial Initiative on Malaria Conference
2009: Davis, USA - Invited seminar, Department of Entomology, University of California
2009: Paris, France - Invited Seminar, Pasteur Institute
2009: Albuquerque, New Mexico - Invited symposium talk. Ecological Society of American Conference.
2006: Ithaca, USA - Department of Entomology, Cornell University
2006: Atlanta, USA - Entomology Branch, Centers for Disease Control.
2005: Dar es Salaam, Tanzania - Department of Zoology and Marine Biology, University of Dar es Salaam
2004: Wageningen , The Netherlands - Laboratory of Entomology, Wageningen University
2004: Miami, USA - Invited session chairperson, American Society of Tropical Medicine
2002: Paris, France - Groupe Laboratoire de Parasitologie Évolutive, Université Pierre et Marie Curie,Paris VI
Prizes, Awards and Distinctions
2016: Zoological Society of London - Scientific Medal
Professional Learned Society
2013 - ongoing: Royal Society of Edinburgh - Young Academy of Scotland
2008 - ongoing: British Society for Parasitology
Research Fellowship
2006 - 2011: BBSRC David Phillips Fellowship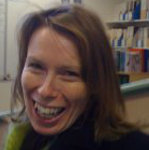 Graham Kerr Building Rm 302, Institute of BAHCM, Glasgow, G12 8QQ