Professor Darren Mark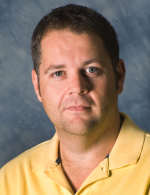 NERC Argon Isotope Facility, SUERC, Rankine Avenue, East Kilbride G75 0QF
Professor (Scottish Universities Environmental Research Centre)
High-precision geochronology
Timing of extraterrestrial fluid-rock interaction and terrestrial impact cratering
Thermal histories of planetary materials
Constraining rates of Quaternary climate evolution and hominin migration
Super-eruptions (Yellowstone, Snake River Plain) and large igneous provinces
Evolution of the atmosphere and life on Earth
Geomagnetism and core processes
Volcanic hazard assessment
KHRONOS, rover instrumentation. Mark, Lee & Gupta. (UK Space Agency technology development grant ST/M000036/1). £120,876. 2014.
Tissint: seeing the full spectrum. Ascough, Mark & Lee. (Carnegie Institute, LG13SUE001). £34,534. 2013.
Aqueous alteration planetary materials. Lee & Mark. (STFC, ST/K000918/2). £442,312. 2013.
Thermal histories planetary materials. Mark, Stuart & Lee. (STFC, ST/K000918/1). £652,922. 2013.
Ascension Island volcanic hazards. Barclay, Mark & Lee. (Leverhulme, LH/1000324/1). £242,932. 2013.
Harappan Civilization. Gupta & Mark. (NERC, IP/1267/1111). £96,240. 2011.
Follow the water: the nakhlites. Mark, Stuart & Lee. (STFC, ST/H002960/1). £578,640. 2010.
Open-Case Studentship. Jenkin, Boyce & Mark. (NERC, NE/H017755/1). £79,612. 2010.
NERC AIF Renewal. Mark, Barfod & Stuart. (NERC, NE/R8/H10/43). £1,560,000. 2009.
No small detail. Lee & Mark. (NERC, IP/1016/0508). £44,200. 2008.
Kspar thermochronology. Sherlock, Kelley, Lee & Mark. (NERC, NE/E018629/1). £397,400. 2007.
Current position
I am a Senior Research Fellow at SUERC and hold an open-ended Teaching & Research position at the University of Glasgow (June 2007-). I am currently Head of the NERC-funded Argon Isotope Facility, which is housed at SUERC and funded by competitive bid through the NERC Services & Facilities. I currently supervise (project PI) 4 postdoctoral research associates, 5 PhD students, and 2 technical staff.
NERC Argon Isotope Facility
The Facility offers access to academic researchers from all UK Universities and Institute Departments to our international-class suite of state-of-the-art mass spectrometers and argon-extraction techniques. Access to the Facility occurs through peer-reviewed application to the NERC Isotope Geoscience Facilities Steering Committee (NIGFSC). Do not hesitate to contact me regarding access to the Facility or for enquiries about collaborative research.
Personal website
www.darrenmark.co.uk provides further details of my research as well as a full listing of successful research funding applications and an up to date publication list.
Number of items: 82.
2015
2014
2013
2012
2011
2010
2009
2008
2007
2006
2005
This list was generated on Wed Jul 1 05:04:26 2015 BST.
Number of items: 82.
Articles
Conference Proceedings
This list was generated on Wed Jul 1 05:04:26 2015 BST.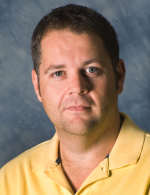 NERC Argon Isotope Facility, SUERC, Rankine Avenue, East Kilbride G75 0QF