All University events in the next 7 days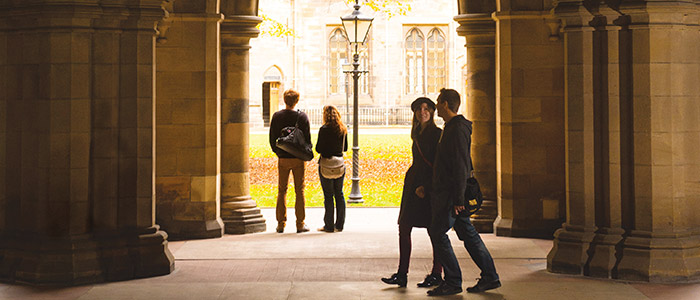 keyword search: All University events
Browse category: All University events
Change category
All University events in the next 7 days

Date: Thursday 30 October 2014 - Friday 31 October 2014
Venue: University of Glasgow Concert Hall, off University Avenue, G12 8QQ

This year's GLEAM Festival will honour the centenary of Scottish-Canadian filmmaker and artist Norman McLaren (1914-1987) celebrating his lasting influence, situating contemporary works of 'visual music' within the current context of audiovisual practice and providing an insight into contemporary sonic and audiovisual practice in Glasgow and further afield.
See website for details at www.glasgow.ac.uk/gleam

Date: Thursday 30 October 2014
Time: 13:10 - 14:00
Venue: University of Glasgow Concert Hall, off University Avenue, G12 8QQ

Prizewinners Laura Williamson (cello) and Lewis Graham (clarinet) accompanied by Claire Haslin play a programme of pieces including works by Bach and Chopin.
Admission free without ticket - all welcome.

Date: Saturday 1 November 2014
Time: 19:00
Venue: University Memorial Chapel, The Square, off University Avenue, Glasgow G12 8QQ

Donations on the door for the music charity, Peshkar Foundation, in Mumbai.

Date: Monday 3 November 2014 - Tuesday 4 November 2014
Time: 09.00 - 16.00
Venue: Senate Room, University of Glasgow
Speaker: Airbus, Spirit AeroSystems, Centro Italiano Ricerche Aerospaziali, Clean Sky Joint Undertaking, Blue Bear Systems Research, European Aeronautics Scien

The symposium will bring together stakeholders from the UK and EU aeronautics industry, academia, and organizations to promote the establishment of knowledge and technical networks. It will also strengthen cooperation and exchanges on the future trends in the main green technologies for reducing the environmental impact of aviation: - aircraft flight physics for emissions and noise reduction - propulsion, green materials and smart structures - high performance computing tools and numerical methods - air traffic operations and management

Date: Monday 3 November 2014
Time: 12.00 - 14.00
Venue: Learning and Teaching Centre, Southpark House, Teaching Room
Speaker: Dr Nathalie Sheridan, Student Learning Service

Learning and Teaching Centre CPD Workshop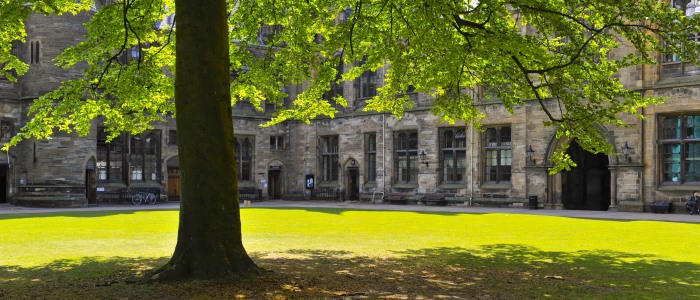 Date: Tuesday 4 November 2014
Time: 18:00 - 19:30
Venue: University Memorial Chapel
Speaker: Rev'd Dr James Currall

This service of Choral Evensong for Remembrance will be offered as part of the University's programme of commemorations of WW1.
1 | 2