All University events in the next month
All University events in the next month

Date: Tuesday 23 May 2017 - Friday 26 May 2017
Time: 11:00 - 14:00
Venue: various
Speaker: N/A

Dr Bike in May - four different locations. Get your bicycle checked and minor repairs carried out at our Dr Bike sessions on Gilmorehill campus, Garscube campus, Tay House and QEUH.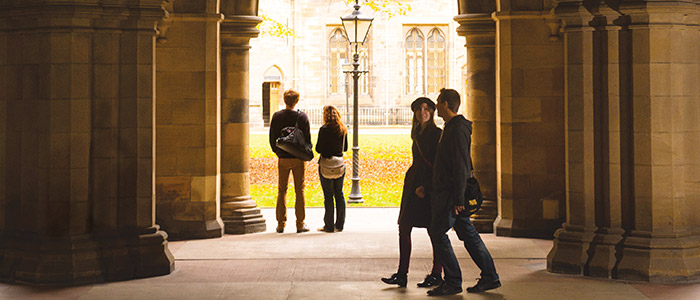 Date: Tuesday 23 May 2017
Time: 19:00 - 21:00
Venue: Institut français d'Écosse, 13 Randolph Crescent, Edinburgh EH3 7TT
Speaker: Peggy Seriès

Held in French, the Café Scientifique is a rendez-vous where you can learn more about a scientific topic in a relaxed & francophone atmosphere! Venue: Alliance Française de Glasgow Free event - donations are welcome. In French, Drinks served: glass of wine/juice. We hope to see you there!

Date: Monday 1 May 2017 - Wednesday 31 May 2017
Time: 00:00 - 23:59
Venue: Greater Glasgow and other European Cities
Speaker: N/A

Glasgow takes part in the European Cycling Challenge for the second time this year. A friendly competition between European cities.

Date: Wednesday 24 May 2017
Time: 13:10
Venue: University Memorial Chapel, The Square, off University Avenue, Glasgow G12 8QQ


Date: Thursday 25 May 2017
Time: 10:00 - 18:00
Venue: Joseph Black Chemistry Building
Speaker: Professor Andrew Wilson

The RSC Chemical Biology and Bio-Organic Group Symposium is a one day meeting to be held on Thursday May 25th, 2017 at the University of Glasgow. This is one of the most prestigious events in the academic calendar for postgraduate students to present their research in any aspect of chemical biology and bio-organic chemistry. Prizes will be awarded for the best oral and poster presentations. The symposium will conclude with a plenary lecture from Professor Andrew Wilson (University of Leeds).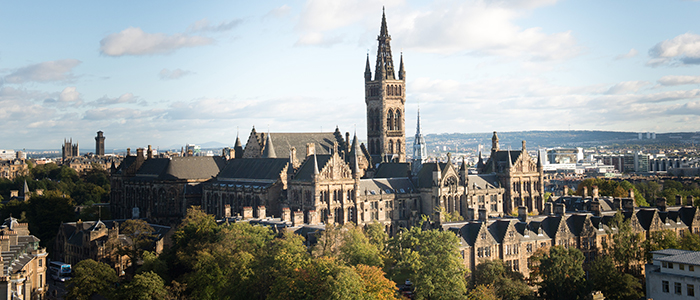 Date: Thursday 25 May 2017
Time: 15:00 - 17:00
Venue: Wolfson Medical Building, Atrium
Speaker: Dr Mary Ellen Foster

In conjunction with the live stream of the 2017 BCSWomen Karen Spärck Jones Lecture, the School of Computing Science Athena Swan Committee is hosting a public social robotics demonstration. All are welcome, and refreshments will be served. Come and meet the University's team of social robots!
Search All University events