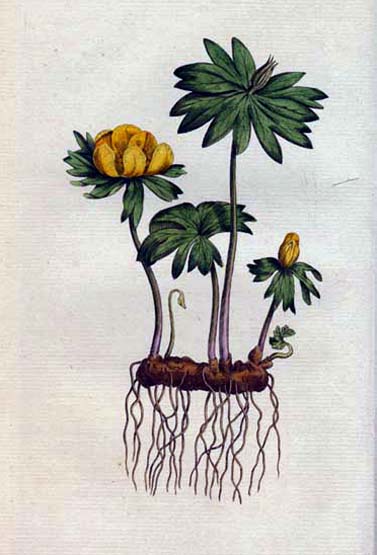 Plate 3 (Vol. 1, 1787): Helleborus Hyemalis (Winter Hellebore or Aconite)
To start with, the accompanying textual description to each plate was fairly concise, consisting of: the plant's name, its place in the Linnean System of classification, generic and specific diagnoses, alternative names, the country of origin, the time of flowering, and notes on cultivation. The 'English' names cited were usually simply translations of the scientific name in Latin. Some of the plants were wrongly identified at the time, and they were also often figured by names that are now obsolete or obsolescent. For example, here the Winter Aconite's 'current' botanical name is cited as Helleborus hyemalis, but it has been more commonly known as Eranthis hyemalis for over a hundred years. This plant is now naturalised in Britain, but in 1787 it was much less common.
Curtis died in 1799 when the magazine had reached its thirteenth volume. His friend John Sims (1749-1831), a botanist and physician, became the new editor. Sims renamed the publication Curtis's Botanical Magazine. During his time, increases in the cost of paper led to soaring prices so that by 1808 each issue cost three shillings and sixpence. As a result, circulation dropped to below 1,000.