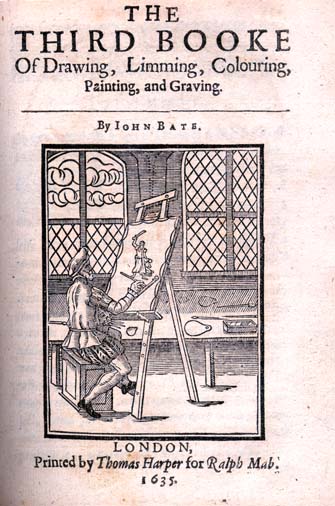 title page of book three
The third part of the book is devoted to art. This treatise

covers drawing in general, as well as discussing techniques for 'washing' maps and other pictures with water colour, limning, painting in oil, painting on glass, and engraving. There is much interesting advice on choosing the correct equipment, with recipes for mixing and creating colours; to make a green colour, for example, Bate recommends the reader to 'take privet berry water, and change it with yellow berry water, and it giveth a perfect green for the ground, and it is much used'.

Although several pages are devoted to wood engraving, the artist responsible for the cuts throughout the work is not known. The only signed illustration is that of the frontispiece portrait, by G. Gifford, executed in a different style. Bate comments of wood engraving that 'the working is farre more tedious and difficult than the working in brasse'. In fact, at this period, there were very few skilful designers on wood in England and the whole art of wood engraving was at a low ebb; copper engravings were preferred for book illustrations, usually being of marginally better quality.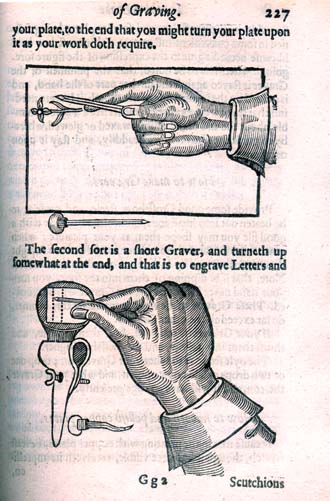 page 227: of graving