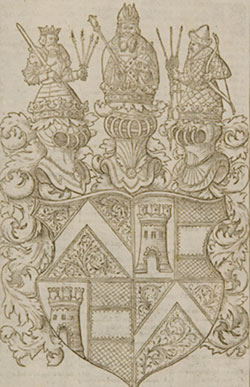 Herberstein coat of arms
Herberstein

was born in 1486, in what is now Slovenia, and was then part of the Holy Roman Empire. He was knighted by Maximilian I in 1514, received his first diplomatic appointment in 1515 and undertook many more missions during the following thirty-eight years. Aside from his visits to Russia, he went to Switzerland, Denmark, Spain, Poland, Bohemia and Hungary. His work frequently involved arduous and dangerous journeys.

The initial success of his publication about Moscow and Muscovy was largely down to "...the novelty of what he was describing." Its enduring appeal, beyond his lifetime and after the appearance of similar works by other authors, was due to the breadth and liveliness of his account. Following the third edition of 1556 there were eight more Latin editions and others in Italian, Polish, English, Dutch and French. In 1557 the author's own German version was published.

Sixteenth century references to Herberstein's work included these lines from a verse letter 'To Parker' by the poet and translator, George Turberville (1543/4-c1597):

". if you list to know the Russes well,
To Sigismundus' book repair, who all the truth can tell."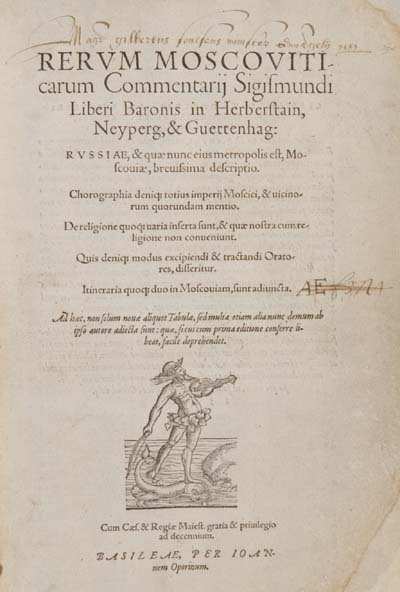 Title page of the third edition of Herberstein's book