'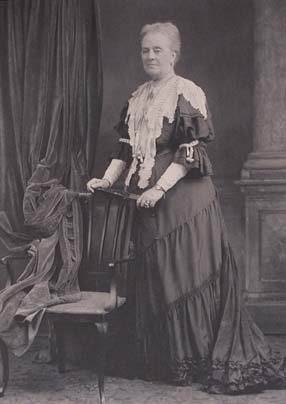 Frances Anna Thomson, Baroness Kelvin (MS Kelvin App 1/7)
Thomson became a Professor at the age of 22, teaching from the beginning that the sciences most necessary to the physicist were mechanics and dynamics, and, that these must be allied to a strong and fluent mathematics. He himself had an extraordinary ability for viewing and interpreting almost all phenomena in terms of mechanical action saying, 'If I can make a mechanical model of a thing I can understand it'. He perceived, too, that a major requirement was accuracy of measurement:
'When you can measure what you are speaking about and express it in numbers, you know something about it, but when you cannot measure it, when you cannot express it in number, your knowledge is of a meagre and unsatisfactory kind'.
A professorial ancestor of Thomson, George Sinclair, had in 1686 written something similar: 'God is not tied to numbers; yet nevertheless he doeth and disposeth his works by number, weight and measure.'
When considering the achievements of William Thomson, one is struck first by the practical effectiveness of the man and then again by his extreme versatility. For instance, he applied the principles of mechanics to the measurement of electricity: he weighed electric charge and current, using his electrometers and current balances, and it is to him that we owe the absolute definitions of those most important units - the ohm, volt and amp. Additionally he invented a whole series of electrical instruments, which became the building blocks of both the telegraphic and the electrical power industries. He was an early experimenter with electric lighting and, according to Joseph Larmor, his home in the University was the first ever to be lit by electricity. He also became heavily involved in the practical side of the first trans-Atlantic cables.