Sir Bernard Crick Memorial Lecture
Sir Bernard Crick Memorial Lecture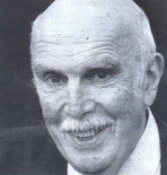 The committee of the Stevenson Trust for Citizenship has decided to designate the lecture to be given by the Rt Hon David Blunkett MP as part of this session's Stevenson lectures, as the Bernard Crick Memorial Lecture. It is the intention of the committee that one of each year's lectures should be given in recognition of the contribution that the late Professor Sir Bernard Crick made to political theory in general and to the theory and practice of citizenship in particular.
Professor Sir Bernard Crick died in Edinburgh in December 2008 at the age of 79. During the last few years of his life Bernard Crick was closely associated with the University of Glasgow and the Stevenson Trust for Citizenship, having been appointed Stevenson Visiting Professor for the session 2006-7; and he received an Honorary degree from the University of Glasgow in 2006, in recognition of his services to political theory and to citizenship.
It was Bernard Crick's commitment and enthusiasm that led to the Stevenson lectures taking their present form. He participated in day conferences and workshops for schools (students as well as teachers) on citizenship; and then helped to organise and took an active role in the citizenship lectures of 2006-7 ('Citizenship: the concept and principles of active citizenship as seen in history, law, education and contemporary society') and 2007-08 ('Citizenship & the role of the media').
In his obituary, published in The Herald, Professor Andrew Lockyer wrote:
Bernard Crick's contribution to the professional discipline of the study of politics over half a century was second to none. At its 50th Anniversary in 2000, the Political Studies Association named Bernard as one of the five leading contributors to the subject since 1950; it also created the Crick Prize for teaching politics.
Bernard Crick was born in London and educated at Whitgift School and at University College London. Between 1950 and 1956 he studied for his PhD at the LSE and continued his post doctorate studies while teaching at Harvard, McGill and Berkeley. He lectured at the LSE from 1956 to 1967; he was Professor of Political Theory and Institutions at Sheffield University from 1967 to 1971, returning to London to head the Politics Department at Birkbeck College. In 1984 he officially retired from full-time academic employment at age 55, moving to Edinburgh where he stayed for the rest of his life, devoting himself principally to writing, and to public service.
Bernard came to Scotland, visiting Jura, in the course of writing his definitive official biography: George Orwell: A life (1980). He "immigrated to Scotland" (as he put it) in 1984 - a date with resonance.
His greatest book amongst many was In Defence of Politics (1962) which inspired a generation of graduate students like me, to study Politics with him at Sheffield. The book's message is that politics itself must be cherished as the means for resolving legitimate disagreement between competing interests. Politics may be messy, inefficient, and require compromise, but its only alternative is authoritarian dictatorship, or fanaticism and the resort to violence. This seminal text, now in its 5th edition, and widely translated, is as relevant today as it ever was.
Bernard's conception of politics lay at the heart of his advice to governments at home or abroad - whether he was proposing the Reform of the Westminster Parliament; or advising on measures to facilitate reform in South Africa; or assisting in the resolution of conflict in Northern Ireland; or (with David Miller) drafting the procedures To Make the Parliament of Scotland a model for Democracy (1995).
Bernard came to see Scotland's devolved parliament as having the potential to promote his treasured goal of creating a politically active citizenry, which might produce a more inclusive and egalitarian civil society. It was a lasting regret that his proposal to institute a procedure enabling citizens to initiate referenda was not adopted.
Bernard Crick taught for 30 years that participatory citizenship was the key to democratic accountability and social inclusion. He seized the opportunity to put his ideas into practice when David Blunkett, a former Sheffield student, became Secretary of State for Education and Employment, and appointed him to chair the report on The Teaching of Citizenship and Democracy in Schools (2001). It aimed "no less than to change the political culture" by introducing citizenship, including political literacy, into the schools' curriculum - in slightly different ways in England and Scotland. He wanted to believe that the Scottish way of the Munn Committee - to embed citizenship across the curriculum - would work, but he feared it would suffer the fate of all non-examinable school subjects.
A second Crick Report, The New and the Old (2003), followed when Blunkett became Home Secretary. This set the terms for naturalisation to become British citizens by introducing ceremonies and the notorious "test" - which inevitably raises questions about how being British is to be understood within the different cultures and histories of the several nations. This was a spur to his regrettably unfinished work on the relations between the Four Nations.
Edinburgh University Press is publishing a collection of essays, edited by Professor Andrew Lockyer, in honour of Bernard Crick on the theme of Active Citizenship.