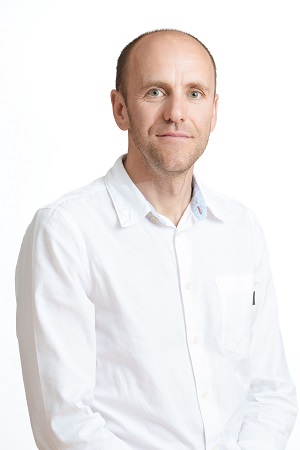 Room M0.05, Office Block, Queen Elizabeth University Hospital, G51 4TF
Dr Jesse Dawson
Reader (Institute of Cardiovascular and Medical Sciences)
Associate (School of Medicine, Dentistry and Nursing)
I am a Clinical Reader who specialises in clinical stroke research and I work as a Honorary Consultant in the new Queen Elizabeth University Hopsital. My research portfolio includes complex clinical trials in stroke survivors and large multi-centre trials. My main interest is in long-term outcome after stroke. I hold a BHF/Stroke Association programme grant, HTA NIHR funding and NIH funding. I am a member of a Whitehall Research Ethics Committee, the editorial board of Stroke and a grant review panels for the Stroke Association. I also regularly review grants and reports for major funders including the NIHR. and have forged substantial international collaborations. I am medical outcomes manager for 2 pivotal phase III NIH funded studies, an EU FP-7 funded study and other international trials. My trials are among the fastest recruiting studies in the UK Clinical Research Network (Stroke).
Leader: Stroke Research
I am currently researching the role of xanthine oxidase inhibition as a novel preventative treatment after stroke. This is the focus of a UK wide clinical trial, funded by a programme grant from the BHF/Stroke Association.

I am also studying novel treatments for upper limb weakness after stroke, including vagus nerve stimulation and robotic therapy. These studies included a large NIHR funded study, funding from Chest Heart Stroke Scotland and a collaboration with industry.

I am currently Medical Outcomes Manager for the endpoint committee of the large NIH funded CLEAR III trial, the NIH funded MISTIE III study, the European Union FP-7 funded EuroHYP study and the international SITSOPEN collaboration. This involves review of all trial endpoints and co-ordination of the endpoint adjudication process for these large phase III studies.
Grants and Awards listed are those received whilst working with the University of Glasgow.
The SaeboGlove; Implementation of a Novel Rehabilitation and Functional Aid for Upper Limb Weakness After Acute Stroke
Chest, Heart & Stroke, Scotland
2016 - 2017

MISTIE III
National Institute of Health
2015 - 2016

KRUK Fellowship: Understanding and reducing the risk of cerebrovascular disease in patients with end stage renal disease; from the patient to the population
Kidney Research UK
2015 - 2017

Assessing Cognitive FUnction and MEasuring Cerebral CirculatioN on HaemoDialysis(ACUMEN-HD)
Darlinda's Charity for Renal Disease
2015 - 2017

MISTIE III
National Institute of Health
2014 - 2015

Clot Lysis: Evaluating Accelerated Resolution of IVH Phase III (CLEAR 3)
National Institute of Health
2014 - 2015

RATULS: Robot assisted training for the upper limb after stroke.
Health Technology Assessment
2014 - 2019

A new urinary biomarker for stroke
Medical Research Council
2014 - 2015

Xanthine oxidase inhibition for improvement of Long-term Outcomes following ischaemic stroke and transient ischaemic attack (XILO-FIST)
Stroke Association
2014 - 2019

MISTIE III
National Institute of Health
2013 - 2014

Robotic Therapy Early After Stroke Events (RTEASE).
Chest, Heart & Stroke, Scotland
2012 - 2015

EuroHyp
European Commission
2012 - 2017

Proteomics and Metabolomics to Help Understand and Improve Recovery in Stroke Survivors.
The RS Macdonald Charitable Trust
2012 - 2013

The iomarkers in Stroke Programme; Detecting, Understanding, and Predicting Outcome After Stroke (ISSF Catalyst Fund)
Wellcome Trust
2011 - 2014

Allopurinol and Cerebral Ischaemia; Developing a Model for a Future Clinical Trial
NHS Greater Glasgow and Clyde
2011 - 2013

Clot Lysis: Evaluating Accelerated Resolution of IVH Phase III
National Institute of Health
2009 - 2013

The effect of allopurinol on carotid intima-media thickness and markers of endothelial function in patients with recent stroke - a pilot study
The Stroke Association
2009 - 2012

The Impact of Intraventricular Haemorrhage on Functional Outcomes and Economic Cost of Stroke.
The Stroke Association
2009 - 2010

Central adjudication of modified Rankin scale disability assessments in acute stroke trials
Scottish Executive Health Department
2009 - 2010

Endowment Fellowship
NHS Greater Glasgow & Clyde West Research Endowment Fund
2007 - 2008

Aspirin resistance and microemboli - towards targeted antiplatelet treatment
Chest, Heart & Stroke, Scotland
2006 - 2008

I supervise several PhD and MD students, including students with competative government and charitable funded fellowships. I co-direct a large MSc programme in Clinical Pharmacology and am Director of the Vertical Theme for Clinical Pharmacology and Therapeutics for the MBChB programme. I am a regular MRCP PACES examiner and external higher degree examiner for several UK univeristies.
Number of items: 76.
2017
2016
2015
2014
2013
2012
2011
2010
2009
2008
2007
2004
This list was generated on Sat Feb 25 01:36:16 2017 GMT.
Number of items: 76.
Articles
Conference Proceedings
This list was generated on Sat Feb 25 01:36:16 2017 GMT.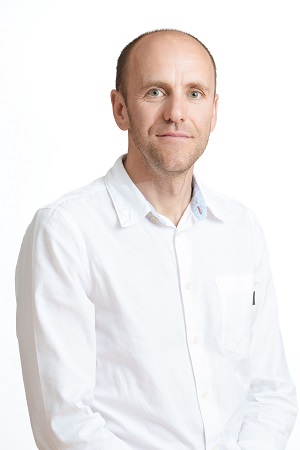 Room M0.05, Office Block, Queen Elizabeth University Hospital, G51 4TF