Dr Jesse Dawson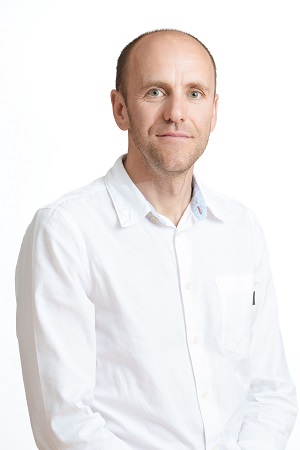 Inst Cardio & Med Sciences, Western Infirmary, Glasgow, G11 6NT
Reader (Institute of Cardiovascular and Medical Sciences)
Associate (School of Medicine)
My research is focussed on new methods of preventing and managing acute stroke. In particular, I aim to bridge the pre-clinical / clinical gap by identifying biomarkers for use in stroke research and to improve the measurements we use in clinical trials, thereby facilitating the evaluation of novel therapies.
I have received recently received research funding to advance Robotic mediated measurement and rehabilitation of limb function after stroke, imaging based biomarkers in high risk patients and have begun building a comprehensive biobank of well phenotyped stroke sufferers. I am deputy chair and outcomes manager for the endpoints committee for the large NIH funded CLEAR III IVH study, Vice Chair of an NHS Research Ethics Committee and Director of Clinical Pharmacology and Therapeutic teaching at the University of Glasgow Medical School.
Research:
Clinical Trials:
Member:
Grants and Awards listed are those received whilst working with the University of Glasgow.
RATULS: Robot assisted training for the upper limb after stroke.
Health Technology Assessment
2014 - 2019

A new urinary biomarker for stroke
Medical Research Council
2014 - 2015

Xanthine oxidase inhibition for improvement of Long-term Outcomes following ischaemic stroke and transient ischaemic attack (XILO-FIST)
Stroke Association
2014 - 2019

MISTIE III
National Institute of Health
2013 - 2014

Robotic Therapy Early After Stroke Events (RTEASE).
Chest, Heart & Stroke, Scotland
2012 - 2015

Proteomics and Metabolomics to Help Understand and Improve Recovery in Stroke Survivors.
The RS Macdonald Charitable Trust
2012 - 2013

EuroHyp
European Commission
2012 - 2017

The iomarkers in Stroke Programme; Detecting, Understanding, and Predicting Outcome After Stroke (ISSF Catalyst Fund)
Wellcome Trust
2011 - 2014

Allopurinol and Cerebral Ischaemia; Developing a Model for a Future Clinical Trial
NHS Greater Glasgow and Clyde
2011 - 2013

Clot Lysis: Evaluating Accelerated Resolution of IVH Phase III
National Institute of Health
2009 - 2013

The effect of allopurinol on carotid intima-media thickness and markers of endothelial function in patients with recent stroke - a pilot study
The Stroke Association
2009 - 2012

The Impact of Intraventricular Haemorrhage on Functional Outcomes and Economic Cost of Stroke.
The Stroke Association
2009 - 2010

Central adjudication of modified Rankin scale disability assessments in acute stroke trials
Scottish Executive Health Department
2009 - 2010

Endowment Fellowship
NHS Greater Glasgow & Clyde West Research Endowment Fund
2007 - 2008

Aspirin resistance and microemboli - towards targeted antiplatelet treatment
Chest, Heart & Stroke, Scotland
2006 - 2008

Number of items: 65.
2014
2013
2012
2011
2010
2009
2008
2007
2004
This list was generated on Tue Mar 3 09:52:05 2015 GMT.
Number of items: 65.
Articles
Conference Proceedings
This list was generated on Tue Mar 3 09:52:05 2015 GMT.