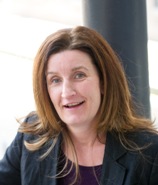 RC431 Level C4, Institute of C&MS, BHF GCRC, Glasgow G12 8TA
Professor Eleanor Davies
Professor of Molecular Endocrinology (Institute of Cardiovascular and Medical Sciences)
Associate (School of Medicine, Dentistry and Nursing)
I am Professor of Molecular Endocrinology at the BHF Glasgow Cardiovascular Research Institute. I graduated from the University of Glasgow with a BSc (Hons) Biochemistry and then from Edinburgh University with a PhD. After a 3-year INSERM post-doctoral Fellowship in Paris, I returned to Glasgow in 1994. I am co-director of the University MSc Cardiovascular Sciences programme and the Institute Post-Graduate Director. I am a member council for the Society for Endocrinology and co-lead the Society's adrenal/ cardiovascular network, I am also a member of the nominations and publications committee. I am a reviewer for multiple national and international funding organisations and journals and I sit on the Chief Scientist Office committee for experimental and translational medicine. I am the UK lead of an EU-COST network (ADMIRE) and WP co-lead of an H2020 programme. I have served as an Editorial board member for Endocrinology and been Chairman of the International Aldosterone conference.
I lead a translational research group investigating the role of the mineralocorticoid aldosterone in cardiovascular disease, in particular hypertension and stroke. Our research focuses on the regulation of aldosterone production by the adrenal gland and its action via the mineralocorticoid receptor and we have active collaborations with groups in Europe and the USA. Our studies integrate basic molecular biology, cell biology and human clinical studies and utilise a wide range of transferrable techniques including cell culture, RT-PCR, Immunochemistry, DNA sequencing, miRNA arrays, RNAseq, reporter gene studies and bioinformatics. Our work is currently funded by studentships and grants and from the EU (H2020), CSO, BHF and Governments of Malaysia and Saudi Arabia.
Research:
Grants and Awards listed are those received whilst working with the University of Glasgow.
ENSAT-HF - Omic-based strategies for improved diagnosis and treatment of endocrine hypertension.
European Commission
2015 - 2020

Understanding the genetic regulation of adrenal steroid hormones in cardiovascular disease. Developing a stratified approach to cardiovascular care
Scottish Executive Health Department
2014 - 2016

Analysis of the Adrenodoxin and Adrenodoxin Reductase Genes in Cardiovascular Diseases
Medical Research Foundation
2011 - 2012

Regulation of aldosterone synthase (CYP11B2) and 11b-Hydroxylase gene expression by novel micro RNAs
British Heart Foundation
2010 - 2013

Variation in promoter function in CYP11B2 and regulation of aldosterone secretion in cardiovascular disease
MRC
2007 - 2010

Regulation of aldosterone and cortisol synthesis in hypertension and cardiovascular disease
MRC
2005 - 2011

Functional analysis of polymorphisms/mutations in steroidogenic genes and their implications for human cardiovascular homeostasis
British Heart Foundation
2005 - 2007

Quantification of 11 beta-hydroxylase (CYP11B1) gene expression in adipose tissue from normal and obese human subjects
Tenovus-Scotland
2004 - 2005

Expression of 11 beta-hydroxylase and aldosterone synthase in the human central nervous system
North Glasgow University Hospitals NHS Trust
2003 - 2005

The Role of Corticosteroids in Cardiovascular Regulation - Studies of the Molecular Basis for Altered Steroid Synthesis
MRC
2000 - 2005

Editorial Board
2009 - ongoing: Endocrinology USA - Editorial Board Member
2003 - 2007: Endocrinology - Member
Grant Advisory Board
- ongoing: Medical Research Council - Grant reviewer
- ongoing: Wellcome Trust - Grant reviewer
- ongoing: British Heart Foundation - Grant reviewer
- ongoing: BBSRC - Grant reviewer
- ongoing: Royal Society - Grant reviewer
Professional Learned Society
2012 - 2012: Society for Endocrinology - Programme Co-ordinator for BES 2012
2011 - 2015: Chief Scientist Office - Member of Experimental and Translational Medical Research Committee
2010 - 2014: Society for Endocrinology - Member of Programme Committee
2009 - 2010: International Aldosterone Conference (USA) - Chairman
2008 - 2009: International Aldosterone Conference (USA) - Co-Chairman
2005 - 2008: Society for Endocrinology - Member of Science Committee
2005 - 2009: Society for Endocrinology - Member of Science Committee
2005 - ongoing: Faculty of Medicine 1000 - Faculty Member of Diabetes and Endocrinology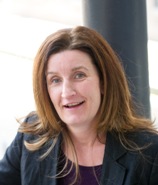 RC431 Level C4, Institute of C&MS, BHF GCRC, Glasgow G12 8TA