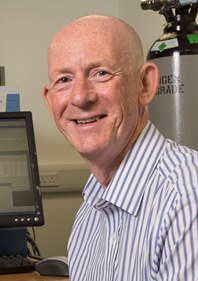 Room B2.21, Proteomics and Systems Medicine, Joseph Black Building, Glasgow G12 8QQ
Dr Bill Mullen
Senior Research Fellow (Institute of Cardiovascular and Medical Sciences)
Associate - Life Sciences (School of Life Sciences)
Bill Mullen is a senior Research Fellow for the Institute of Cardiovascular & Medical Sciences at the University of Glasgow. In 2014 his work was ranked in the top 1% for citations in his field of research by Thompson Reuters, which earned him the title of a highly cited research. He returned to the University after working in a Pharmaceutical Drug Metabolism lab and also running his own company designing and manufacturing scientific instruments for metabolite analysis. Since returning to the University in 1998 he has published more than 100 manuscripts in peer reviewed journals. His first 10 years back at the University was in the Plant Products and Human Nutrition group, where his expertise in mass spectrometric analysis became world renowned.
Dr Mullen's principle aim was to find causal links between diet and health. We all know that a diet rich in fruit and vegetables is good for us, but how can we provide hard evidence of this. It became apparent to him that the classical approaches to this question, using conventional markers of health, was not going to reveal an answer. The chance to collaborate with Harald Mischak in applied systems biology, with the latest mass spectrometric systems, was too good an offer to turn down. Although the primary goal of the group is generating clinically applicable biomarkers of a range of chronic diseases, the high specificity and sensitivity for these diseases would make them an ideal method to answer his original goal of providing evidence of the beneficial effect of a healthy lifestyle. By being able to determine biomarkers of specific diseases at such an early stage, that no lasting damage had incurred, he believes it may be possible to show how changes in diet could alter the biomarker scoring from unhealthy to healthy. Recent work has provided excellent evidence for the use of this clinical technology in health and nutrition research. His publication in the American Journal of Clinical Nutrition has shown the supplementation of the diet with 20 ml of olive oil, either refined or virgin olive oil can markedly improved the coronary artery disease biomarker score in healthy adults. This opens up a new use for the clinical biomarker technology as means of testing the "heart health" claims of so called bioactive foods and ingredients.
Grants and Awards listed are those received whilst working with the University of Glasgow.
Manipulating the activity of the gut microbiota with fermentable carbohydrates to maximise the bioavailability of bioactive phenolic acids for health
Biotechnology and Biological Sciences Research Council
2015 - 2018

Urinary proteomic profile as a biomarker for preclinical Dementia and cognitive ageing
Academy of Medical Sciences
2015 - 2016

Metabolite and protein profiling in CADASIL to unravel the vascular pathophysiology and natural history
NHS Endowment Funds
2014 - 2016

SysVasc
European Commission
2014 - 2018

Urine proteomics as biomarker for inflammatory arthritis
Pfizer Global Research and Development
2013 - 2014

Can a football-based weight management, physical activity and healthy living programme be adapted for delivery in secure institutional settings to support at risk groups in positive, sustainable ....
Scottish Executive Health Department
2013 - 2015

Bioavailability of Olive Oil phenolics and impact of high olive oil consumption on proteomic markers
University of Lisbon
2012 - 2015

The iomarkers in Stroke Programme; Detecting, Understanding, and Predicting Outcome After Stroke (ISSF Catalyst Fund)
Wellcome Trust
2011 - 2014

Investigating the potential of cathepsin-L as a common therapeutic target and biomarker for coronary heart disease and African trypanosomiasis (ISSF Catalyst Fund)
Wellcome Trust
2011 - 2014

Number of items: 103.
2017
2016
2015
2014
2013
2012
2011
2010
2009
2008
2007
2006
This list was generated on Wed Feb 22 12:09:01 2017 GMT.
Number of items: 103.
Articles
Conference Proceedings
This list was generated on Wed Feb 22 12:09:01 2017 GMT.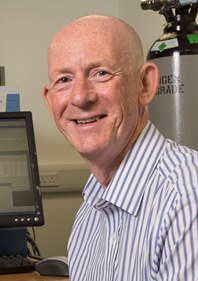 Room B2.21, Proteomics and Systems Medicine, Joseph Black Building, Glasgow G12 8QQ