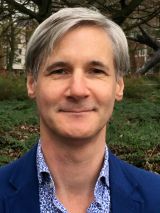 Mental Health & Wellbeing, Academic Centre, Gartnavel Royal Hospital Glasgow, G12 0XH,
Professor Rory O'Connor
Chair in Health Psychology (Mental Health & Wellbeing)
Associate Academic (Institute of Neuroscience and Psychology)
Associate (School of Medicine, Dentistry and Nursing)
Head of Mental Health and Wellbeing (Institute of Health and Wellbeing)
Professor Rory O'Connor completed his PhD at Queen's University Belfast in 1997 and then moved to Scotland where he has been ever since, most recently as Professor of Psychology at University of Stirling. He joined the University of Glasgow in July 2013 and is currently Director of the Suicidal Behaviour Research Laboratory and is head of the Mental Health and Wellbeing group there. He is a registered health psychologist who is broadly intererested in self-regulation processes and health outcomes. He is Past President of the International Academy for Suicide Research, past UK National Representative of the International Association for Suicide Prevention, and a member of the American Association of Suicidology. In 2014 he was elected as Fellow of the Academy of Social Sciences. He also serves on the Scientific Review Board of the American Foundation for Suicide Prevention, is Deputy Chief Editor of Archives of Suicide Research, an Associate Editor of Suicide and Life-Threatening Behavior, serves on the editorial board of Psychology and Health, Crisis, the Open Access Journals Suicidology Online and Psychiatry Journal. He is a member of the British Psychological Society's Division of Health Psychology (and is an accredited Stage 2 health psychology supervisor) and the European Health Psychology Society. He also sits on the Chief Scientist Office's Health Services and Population Research Grants Committee, and the Scottish Government's national suicide and self-harm implementation and monitoring group. Rory was also a member of the Guideline Development Group for the NICE self-harm guidelines (longer term management).
Professor Rory O'Connor leads the Suicidal Behaviour Research Laboratory at Glasgow, the leading suicide and self-harm research group in Scotland. The overarching aim of the research conducted within the group is to apply theoretical models derived from different areas of psychology (i.e., health, clinical, cognitive and social) as well as from the social and biomedical sciences more broadly to enhance our understanding of the aetiology and course of wellbeing and distress. Professor O'Connor is also particularly interested in the application of self-regulatory models across a range of physical (e.g., cardiac disease, multiple sclerosis) and mental health problems.
Professor O'Connor is Head of Mental Health and Wellbeing Research Group.
Grants and Awards listed are those received whilst working with the University of Glasgow.
Adverse Childhood Experiences as Predictors of Self-harm and Suicidal Acts
NHS Greater Glasgow & Clyde R&D
2015 - 2017

A multi-centre programme of clinical and public health research to guide health service proprities for preventing suicide in England.
National Institute for Health Research
2013 - 2017

Study to Examine Psychological Processes in Suicidal Ideation and Behaviour (STEPPS)
Department of Defense
2013 - 2015

A volitional helpsheet (VHS) to reduce hospital treated self-harm: a randomised study
Scottish Executive Health Department
2013 - 2015

Number of items: 66.
2016
2015
2014
2013
2012
2011
2010
2009
2008
This list was generated on Sat Dec 3 15:37:07 2016 GMT.
Number of items: 66.
Articles
Book Sections
This list was generated on Sat Dec 3 15:37:07 2016 GMT.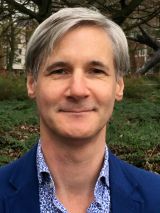 Mental Health & Wellbeing, Academic Centre, Gartnavel Royal Hospital Glasgow, G12 0XH,