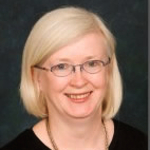 Urquhart Building Wellcome, Garscube, Glasgow G61 1QH
Professor Eileen Devaney
Professor of Parasite Immunobiology (Institute of Biodiversity Animal Health and Comparative Medicine)
Associate Academic (School of Veterinary Medicine)
Associate Academic (Institute of Infection Immunity and Inflammation)
Google Scholar - Publications Profile
Research Interests:
My interests are around nematode biology, in particular filarial nematodes and immunomodulation; understanding anthelmintic resistance in veterinary nematodes; the role of microRNAs in the regulation of nematode gene expression; and Hsp90 as a molecular target in parasites.
Grants and Awards listed are those received whilst working with the University of Glasgow.
United States-UK partnering award:Co-infection and resistance (CORE)
Biotechnology and Biological Sciences Research Council
2016 - 2020

Monepantel: anthelmintic resistance and the development of tools for sustainable use
The Scottish Government
2016 - 2017

Scottish Partnership for Animal Science Excellence
Rural and Environment Research and Analysis Directorate
2015 - 2016

The BUG consortium Building Upon the Genome: using H. contortus genomic resources to develop novel interventions to control endemic GI parasites
Biotechnology and Biological Sciences Research Council
2015 - 2020

Hsp90 as a modulator of pathogenicity, virulence and transmission in Theileria and Babesia
Biotechnology and Biological Sciences Research Council
2014 - 2017

Scottish Partnership for Animal Science Excellence
Rural and Environment Research and Analysis Directorate
2014 - 2015

Illuminating the darkness: exploiting IVIS imaging technology
Gates Foundation
2014 - 2015

Scottish Partnership for Animal Science Excellence
Rural and Environment Research and Analysis Directorate
2013 - 2014

microRNAs and drug resistance in parasitic nematodes
Wellcome Trust
2011 - 2015

microRNAs and drug resistance in parasitic nematodes
Wellcome Trust
2011 - 2012

Scottish Partnership for Animal Science Excellence
Rural and Environment Research and Analysis Directorate
2011 - 2013

Hsp90 as a molecular target in filarial worms
Scottish Funding Council
2009 - 2011

Comparative genomics of nematodes: defining the role of miRNAs in development
Wellcome Trust
2009 - 2012

A comparative analysis of Hsp90 its possible role in drug resistance in nematode parasites
BBSRC
2007 - 2011

Hsp90 as a molecular target in lymphatic filariasis
Wellcome Trust
2005 - 2008

Molecular genetics and biochemistry of parasites
MRC
2004 - 2009

Editorial Board
2004 - ongoing: Journal of Helminthology
2001 - 2007: Filarial Journal
1997 - 2010: Annals of Tropical Medicine and Hygiene
1994 - ongoing: Parasite Immunology - Management Committee from 2003 onwards
Grant Advisory Board
2009 - 2010: BBSRC - Pool A Member
2005 - 2005: EU - Independent Expert for Inco-Dev-3, Framework 6
2004 - 2009: MRC - College of Experts
Invited International Presentations
2010: Melbourne, Australia - ICOPA
2007: Canberra, Australia - Australian Society of Parasitology
2006: Berlin, Germany - Consortium of Infection Biology
2005: Hamburg, Germany - Helminths as modulators of Immunity
Professional Learned Society
- ongoing: British Society for Immunology - Ordinary Member
- ongoing: British Society for Parasitology - Ordinary Member. Steering Committee ICOPA 2006.
Research Fellowship
1993 - 1998: Wellcome Trust University Award
1987 - 1993: MRC Senior Non-clinical Fellowship
1983 - 1987: Wellcome Trust Training Award in Tropical Medicine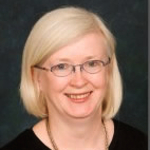 Urquhart Building Wellcome, Garscube, Glasgow G61 1QH
Funded KTN BBSRC CASE PhD in vet parasitology
Closing date 1 March 2015
Markers of anthelmintic resistance in gastro-intestinal parasites of ruminants
Stipend: £16, 613 pa (baseline at 2014/15 rate), with added enhancement for a veterinary graduate
Start date: 1st October
Supervisors: Prof Eileen Devaney and Dr Roz Laing
Outline:
Grazing livestock are infected by multiple species of gastrointestinal (GI) worms. These ubiquitous parasites compromise the health and welfare of their hosts and severely constrain productivity. Current control practices are inadequate, relying on a small number of anthelmintics, which are now compromised by anthelmintic resistance (AR). In the sheep industry, AR is widespread and there are well-documented cases of UK farms harbouring multi-drug-resistant worms, which have been forced to abandon sheep rearing. Farmers have few alternatives however, with no commercially available vaccine and only two new classes of anthelmintic developed in the last 30 years. While the consequences of AR are currently most severe in the sheep industry, resistance is of increasing concern in the dairy and beef sectors. Cattle are infected with a number of GI parasites, which are closely-related to those in sheep and are treated with the same few drugs. This situation is potentially a ticking bomb due to the lack of sensitive diagnostic tests that can detect AR at an early stage.
This PhD project will integrate with a larger BBSRC-funded project, which is using novel genomic approaches to understand the mechanisms of AR in GI parasites. A major focus of the PhD is to identify genetic markers of AR in the sheep nematode Teladorsagia circumcincta with a view to developing a sensitive diagnostic test for AR in this species and related parasites of sheep and cattle. Genome-wide sequencing approaches will be used to genotype T. circumcincta populations from UK farms with known resistance problems. Single nucleotide polymorphisms (SNPs) will be identified in the populations, pre- and post-anthelmintic treatment, and used to identify regions of the genome under selection. These loci will be further investigated as part of the larger project to identify the mutations conferring resistance. SNPs that are associated with AR will be validated in a previously generated biobank of UK farm parasites and developed as molecular markers.

The availability of molecular markers for AR will allow better surveillance, diagnosis and intervention at a suitably early stage (before clinical failure). Importantly, it will allow accurate evaluation of methods aimed at restricting the spread of AR and preserving the effectiveness of currently licensed anthelmintics. An understanding of the mechanisms underlying AR may also reveal opportunities to attenuate/reverse resistance and to design more effective formulations or treatment strategies. These findings will be relayed to the farming community in collaboration with EBLEX, via industry-led working groups SCOPS (Sustainable Control of Parasites of Sheep) and COWS (Control of Worms Sustainably).

This PhD project applies state-of-the-art sequencing technologies to address an important problem for animal health and food production. The work is multi-disciplinary and, as such, will provide significant training in a number of important areas including veterinary fieldwork, molecular biology, next generation sequencing, population genomics, bioinformatics and knowledge exchange. Skills acquired during the PhD will be applicable to many other systems and different career pathways. The student will integrate with an experienced, enthusiastic and supportive team of researchers who will provide expertise and training in all areas.
Funding Notes:
The project is funded by a KTN BBSRC CASE Award for a period of 4 years and the student will be required to spend a period greater than 3 months duration working with the industrial supervisor. Candidates should have a 1st or 2:1 in molecular biology, genetics or related subject, or be a veterinary graduate.