Scottish church leaders to receive Honorary Degrees
Issued: Thu, 11 Feb 2010 14:10:00 GMT
The Archbishop of Glasgow, Most Rev. Mario Conti and the former leader of the Iona Community, Rev. Kathy Galloway are to receive Honorary Degrees from the University of Glasgow this summer.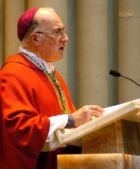 Archbishop of Glasgow for the last eight years, Archbishop Conti is to receive an Honorary Degree in recognition of his significant contribution to the life of the University through his preaching, support of the Catholic Chaplaincy and the Faculty of Education and the development of Inter Faith Relations. The award also recognises Archbishop Conti's work with the ecumenical movement as President of Churches Together in Britain and Ireland and as an active member of the Pontifical Council for the Promotion of Christian Unity.
Born in Elgin in 1934, Archbishop Conti studied at the Gregorian University in Rome before being ordained in 1958. After working as an Assistant Priest at St Mary's Cathedral, Aberdeen, he was appointed Parish Priest of St Joachim's, Wick and St Anne's in Thurso in 1962. Nominated Bishop of Aberdeen in 1977, he was appointed Archbishop of Glasgow by His Holiness Pope John Paul II in 2002. He is also an Honorary Professor of Theology at the University of Aberdeen and a Fellow of the Royal Society of Edinburgh.
Glasgow graduate, Rev Kathy Galloway is to receive an Honorary Degree in recognition of 40 years of academic and professional contribution of civic and international distinction to the work of social justice, inter-religious learning, media and the creative arts and to the ecumenical movement.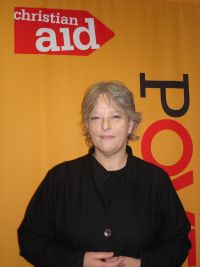 Former leader of the Iona Community, Rev Galloway is now Head of Christian Aid in Scotland. A prolific theologian, writing on feminist theology, liberation theology and ecumenical theology, she is also an acclaimed poet, liturgist and hymn-writer. Rev Galloway has campaigned tirelessly for the eradication of poverty; the liberation of women; global environmental justice; and for an end to domestic violence, child abuse and sexual discrimination. She was the only Scot among 1,000 women world wide collectively nominated for a Nobel Peace Prize in 2005.
Clerk of Senate & Vice Principal of the University of Glasgow, Graham Caie said: "The University is delighted to award Doctor of Divinity Honorary Degrees to Archbishop Conti and Rev Kathy Galloway in recognition of their contribution to the ecumenical life of Scotland and their close ties to the University of Glasgow."
Archbishop Conti and Rev. Kathy Galloway will be awarded their Honorary Degrees at a ceremony in the Bute Hall at the University of Glasgow in June 2010.
Further information:
Martin Shannon, Senior Media Relations Officer
University of Glasgow Tel: 0141 330 8593
---