Concerts and music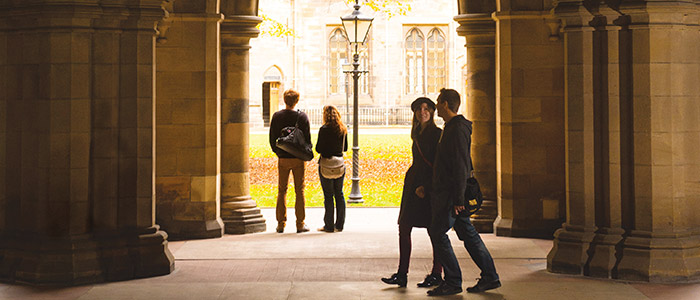 keyword search: Concerts and music
Browse category: Concerts and music
Change category
Concerts and music

Date: Wednesday 25 January 2017
Time: 13:10 - 14:00
Venue: University Memorial Chapel, The Square, off University Avenue, Glasgow G12 8QQ


Date: Thursday 26 January 2017
Time: 13:10 - 14:00
Venue: University Concert Hall, off University Avenue, Glasgow G12 8QQ

Rachel Newton - voice, harp, viola
Aaron McGregor, Lauren MacColl - violins
Alison McGillivray - cello
David McGuinness - fortepiano
For the morning after Burns Night, Rachel Newton joins Concerto Caledonia in some songs by Robert Burns and by an earlier collector and rewriter of Scots songs, Allan Ramsay. There are fiddle tunes from 18th-century Scotland, and some 'Ancient Highland Music' as given by John Bowie of Perth in the 1780s.
Funded by the Ferguson Bequest - admission free without ticket, subject to seating capacity.

Date: Wednesday 1 February 2017
- 13:10Venue: University Memorial Chapel, The Square, off University Avenue, Glasgow G12 8QQ


Date: Wednesday 1 February 2017
Time: 19:00 - 20:00
Venue: University Chapel

The programme is still to be confirmed but will include excerpts, chosen by Christian, from Pergolesi's Stabat Mater, Mozart's Ave Verum and Laudate Domine, Bach's Jesu Joy of Man's Desiring, and other pieces.

Date: Thursday 2 February 2017
Time: 13:10 - 14:00
Venue: University Concert Hall, off University Avenue, Glasgow G12 8QQ


'The English Suites of Charles Dieupart and Johann Sebastian Bach'
Funded by the Ferguson Bequest - admission free without ticket

Date: Wednesday 8 February 2017
Time: 13:10 - 13:50
Venue: University Memorial Chapel, The Square, off University Avenue, Glasgow G12 8QQ

keyword search: Concerts and music
Browse category: Concerts and music
Change category