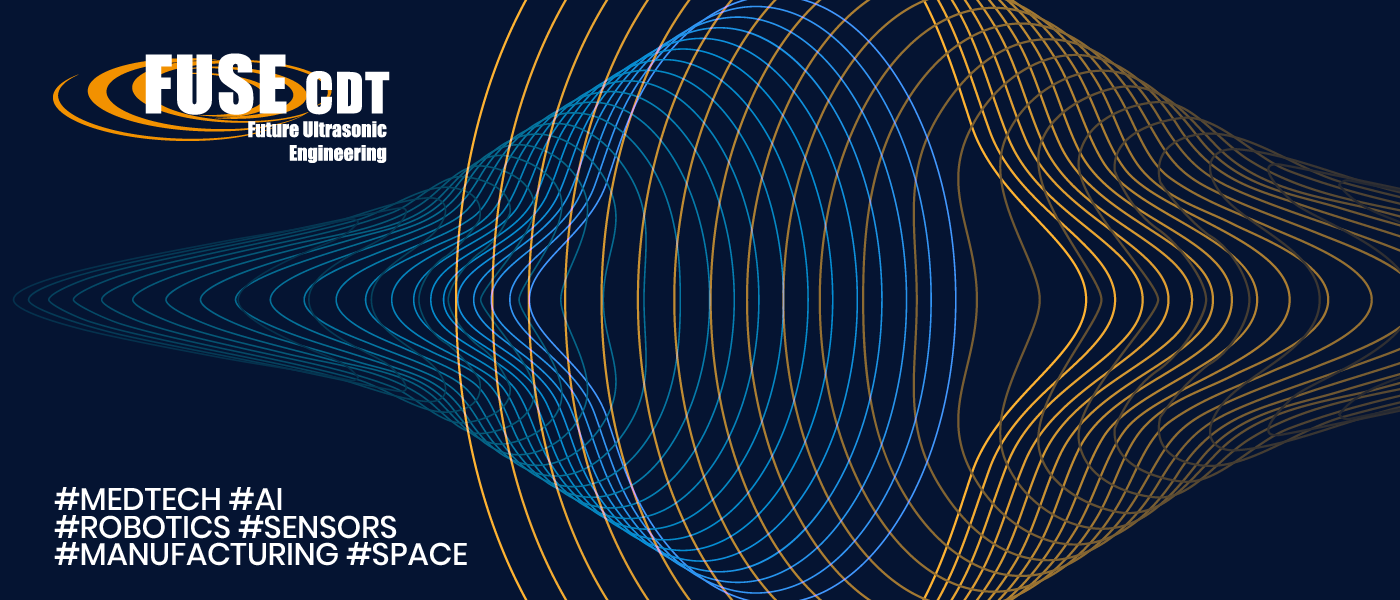 A globally unique training programme
The EPSRC Centre for Doctoral Training in Future Ultrasonic Engineering (FUSE) is a partnership between:
A FUSE student may gain either a PhD or an EngD
A PhD involves a single project, or a set of projects following a single pathway. PhD students work in the University of Glasgow, the University of Strathclyde, or between them, and may spend periods of several weeks with external partners.
An EngD may involve a set of projects within a single area, or a portfolio of short projects in a broader area. EngD students spend, typically, 50 - 75% of their time with an external partner.‌