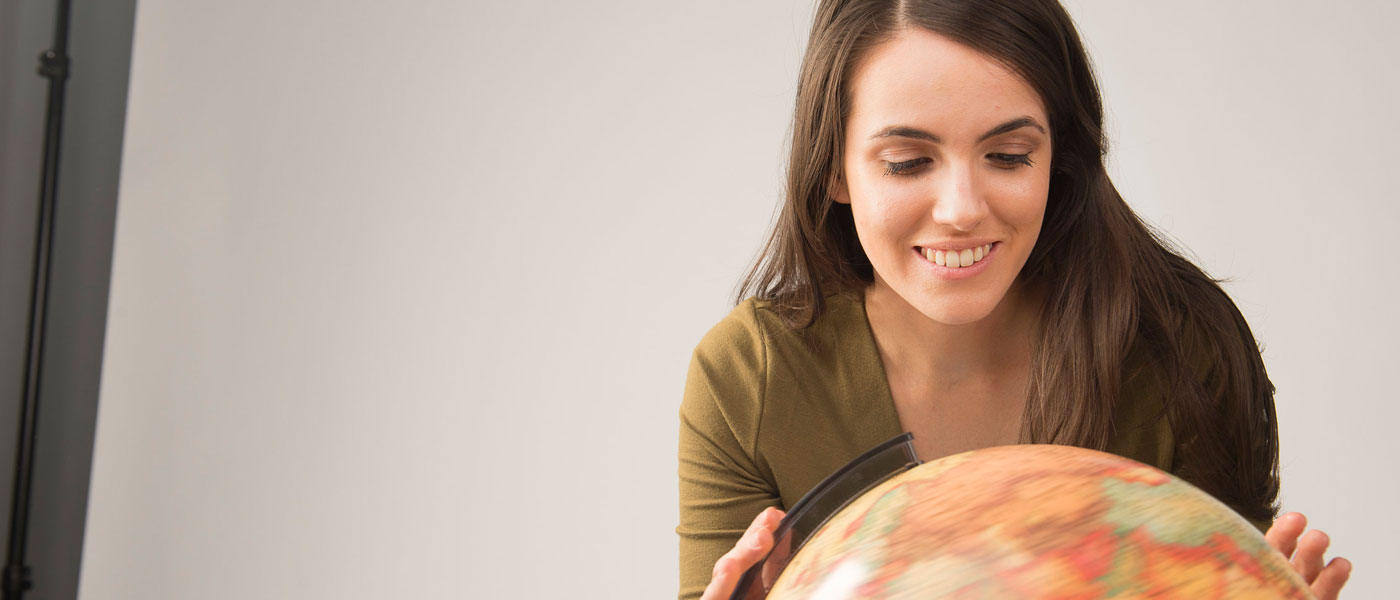 French and politics student Rosie Birchard is the President and co-founder of the University of Glasgow's section of the Erasmus Student Network (ESN UofG). Encouraging and enabling international mobility, ESN UofG offers a range of events and projects that promote cultural exchange.
Find out more
When she's not helping hundreds of international students to make new friends and encouraging Scottish students to take advantage of the many exchange and mobility opportunities on offer at Glasgow, Rosie works as an Employability Ambassador in the College of Social Sciences. She also plays violin in the Rosewood Quartet and the University's Kelvin Ensemble.
"With a language degree, you complete a mandatory year abroad, so for my third year I went to Toulouse in the south of France. Before I went away, I was working 21 hours a week in a shop and I just couldn't see that I could go and work abroad instead. Toulouse was an intense experience but really amazing, and basically, I came back with totally expanded horizons.
I really wanted to spread the word about mobility opportunities, because there's nothing better than meeting people from other cultures, exchanging ideas, and broadening your perspective. But I also want to really try and support the huge international environment there is in Glasgow, and to offer student-level support.
That's what the Erasmus Student Network (ESN) does. It's this huge network with more than 500 sections that exists in 39 countries across Europe: students helping students. When I arrived in France, there were ESN members to support me over there, and I thought, why is this not in Glasgow?
In 2016, the University's Study Abroad & Exchange Office supported us to found our own section. There were seven of us, we started in February, and in our first four months we had such success that we couldn't really believe it. Our opening event was a really simple idea – playing international bingo. We gave out a sheet with instructions like, find someone who speaks Spanish; find someone who can explain what a ceilidh is. And it really took off. We had 200 plus people there, talking to each other, integrating, and bursting some of the myths around going abroad, sharing advice on where to get funding, that kind of thing.
In April, we went to the Network's AGM, where we received an award in the category of Best New Section, and in September, we attended the ESN UK National Platform in Liverpool to lead discussions on student mobility and internationalisation.
To receive an award is really flattering. But the best thing is when someone messages our Facebook page saying: 'I've just arrived in Glasgow, I don't know anyone; I don't know what to do.' We say: 'come out.' And then a couple of weeks later you see them with their friends they've made at the events and they're going travelling around Scotland. That is such a lovely feeling of success."
‌