RCVS Accredited Modules (VPH)
RCVS Accredited Modules (VPH)
‌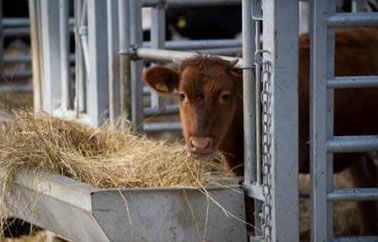 The following veterinary public health modules have been accredited by the RCVS and form part of their modular certificate scheme. Under this scheme veterinarians can build up credits towards an RCVS post-graduate qualification e.g. Certificate in Advanced Veterinary Practice (CertAVP). There are also a range of designated qualifications in addition to the general CertAVP, e.g.CertAVP (Veterinary Public Health). Alternatively, these modules can be taken as part of an individual's ongoing CPD and subsequent assessment. More detailed information about the scheme/modules should be obtained from the RCVS website. The following modules also form part of the University of Glasgow's Master of Veterinary Public Health (MVPH) degree programme and are held at the School of Veterinary Medicine. Fee for each module is £250.00 per day £1,250.00 for full 5 days, including assessment (normally £300.00).
Global Veterinary Medicine
RCVS Module B-GVM.5 (B - 10 credits)
Date: 15 - 19 January 2018

This course provides training in issues related to human-animal interaction through direct and indirect contact – including as food – that is of relevance to veterinary public health. Systems of food animal management, production, marketing and tracing – including recognition and control of diseases are also covered.
Hygienic Production of Food (I)
RCVS Module C-VPH 2 (C - 10 Credits)
Date: 12 - 16 February 2018

This course gives knowledge and understanding of the process of meat harvest, the principles of meat hygiene and the legislation covering the production of fresh meat for human consumption in the European Union. It enables you to evaluate existing transport, slaughter and dressing practices, apply the legislation and intervene as necessary to optimise public health.
Zoonoses and Infectious Disease
RCVS Module C-VPH.3 (C - 10 Credits)
Date: 12 - 16 March 2018

This course provides you with knowledge of the existence and properties of microbiological, parasitic and other hazards of importance in veterinary public health. You will also gain understanding of the routes and vehicles of human exposure to these hazards, and of some means to mitigate exposure.
Veterinary Epidemiology: Quantitative Methods
RCVS Module C-VEPI.3 (C - 10 Credits)
Date: 16 - 20 April 2018

Epidemiological principles and quantitative methods, and their importance as the basis of risk assessment and risk management, are the focus of this course, enabling you to apply these to the analysis of numerical and non-numerical information and use the results to inform decision-making in a given situation.
Veterinary Epidemiology: Methods in Surveillance and Field Investigation
RCVS Module C-VEPI.1 (C – 10 Credits)
Date: 14 - 18 May 2018

This course provides training in the essential elements of human and animal health in practice. It allows you to identify, collate and synthesise disparate pieces of information, make sensible decisions on the basis of your analyses of this information and other logistical factors, and communicate and act upon your findings to mitigate public health risks.
Hygienic Production of Food (II): Food - Technology and the Consumer
RCVS Module C-VPH.4 (C - 10 Credits)
Date: 11 - 15 June 2018

This course focuses on aspects of food processing, food technology and consumer behaviour in relation to foods of animal origin.

Held at the City of Glasgow College (formally Metropolitan College).