Dr Peter Hastie
Senior Lecturer (Veterinary Science & Education )
Associate (Institute of Biodiversity Animal Health & Comparative Medicine)
telephone: 01413301902
email: Peter.Hastie@glasgow.ac.uk
https://orcid.org/0000-0001-7845-0114
Biography
I joined the School of Veterinary Medicine (originally the Faculty) in 2004 as a postdoctoral research assistant, following several years at the University of Wales, Aberystwyth completing a PhD and then postdoctoral work. I have had a varied and evolving career from my early days in the farming industry through to my current post as Senior Lecturer, via Agricultural College and University as a mature student. My applied roots have played an essential role in my career as an academic and research scientist. Therefore, my teaching and research interests are diverse involving both production animal and companion animal husbandry, nutrition and reproduction.
Current position & roles – Senior Lecturer; PGR Convenor; PGT Convenor; MSc Animal Nutrition Programme Director; Accreditation Lead; Neurodiversity Champion
Diversity and Inclusion Interests:
I am the School of Veterinary Medicine's Neurodiversity Champion, leading a neurodiversity support network for staff and students who may be affected, directly or indirectly, with the variety of disorders under this banner, i.e. autistic spectrum disorder, dyslexia, dyspraxia and ADHD. I am also a member of the School's wider Gender Equality Group under the Athena SWAN initiative.

Research interests
My research interests are diverse but are broadly related to aspects of large animal nutrition, reproduction and academic scholarship.
Nutrition:
The effect of diet, including supplementation, on digestibility, health, behaviour and the gut microbiome in ruminants, horses and monogastrics.
Development of intraruminal boluses.
Reproduction:
Folliculogenesis in ruminants;
Development of intravaginal devices for drug delivery, including using sheep as a model for investigations into gynaecological and obstetric conditions or diseases.
Educational:
Using novel and digital approaches to support student engagement, learning and transitioning to University.
Grants
Grants and Awards listed are those received whilst working with the University of Glasgow
Development of an in vitro system to estimate total tract digestibility in horses (Waltham; 2020-2024) – PhD Scholarship
Evaluation of secondary plant metabolites as a means of improving nutrient efficiency and decreasing environmental pollutants in ruminants (Alltech, 2020-2024) – PhD scholarship
Effect of feed processing and feed additives on diet digestibility and the microbiome of ruminants and horses (I'Ansons bros.; 2017-2021) - PhD scholarship
Effect of feed supplements on digestibility and microbial populations in ponies (AB Vista; 2015-2020) – PhD scholarship & 1 year postdoctoral assistant
Real time control of gasifiers to increase tolerance to biomass variety and reduce emissions (EPSRC; 2015-2018)
Rumen bolus development (Rumbol Ltd; 2013 – ongoing)
Vaginal ring development (Controlled Therapeutics then Ferring Pharmaceuticals; 2010 – ongoing)
Grants
Grants and Awards listed are those received whilst working with the University of Glasgow.
Real time control of gasifiers to increase tolerance to biomass variety and reduce emissions
Engineering and Physical Sciences Research Council
2015 - 2018

Supervision
Viola Farci – Evaluation of feed processing and feed additives on diet digestibility and the microbiome of ruminants and horses (2017 – present)

Katie Williams (part-time) – Analysis of feeding practices in equine hospitals (2017 – present)

Anna Garber – The effect of feed supplements on digestibility and microbial populations in ponies (2015 – present)

Garber, Anna
Effect of feed pre-treatment on feed digestibility in the horse

Allison Craig – Strategic use of NSPases in broiler diets to increase productivity by improving gut health (2015 – 2019)

Noor Syaheera Binti Ibrahim – Peripartal disease and reproductive function in high-yielding dairy cows (2015 – 2019)

Louise Bulmer (part-time) – High-starch dietary induced alterations to equine hindgut microbiota are associated with changes in neurochemistry and behaviour (2014 – present)

Holly Ferguson – Studies of the responses of cattle and sheep to rapidly fermentable carbohydrate challenges (2014 – 2018)

Laura Beeson – An investigation into the possible health-promoting modes of action of regular- and super-doses of phytase in the broiler chicken (2012 – 2016)

Adekunle Adebiyi – The nutritional value for poultry and pigs of biofuel co-products (2011 - 2014)

Nanung Danar Dono – Organic acids and essential oils in broiler nutrition (2010 – 2013)
Teaching
Programme Director – MSc Animal Nutrition
Courses I teach on:
MSc Animal Nutrition

Digestive Anatomy & Physiology (co-Course Leader)
Nutrition & Health (Course Leader)
Equine Nutrition
Current Topics in Animal Nutrition (Course Leader)
Research Methods for Animal Sciences (Course Leader)
Animal Nutrition Dissertation (Course Leader)

BVMS

Module 1 – A Little Bit of Everything
Module 3 – Digestion
Module 4 – Infectious Diseases
Module 5 – Reproduction
Module 4.22 – Reproduction & Fertility (Deputy Course Leader)

BSc Veterinary Biosciences

Year 2 Applied Animal Management (Deputy Course Leader)

MSc Food Security

Foods of Animal Origin
Global Animal Production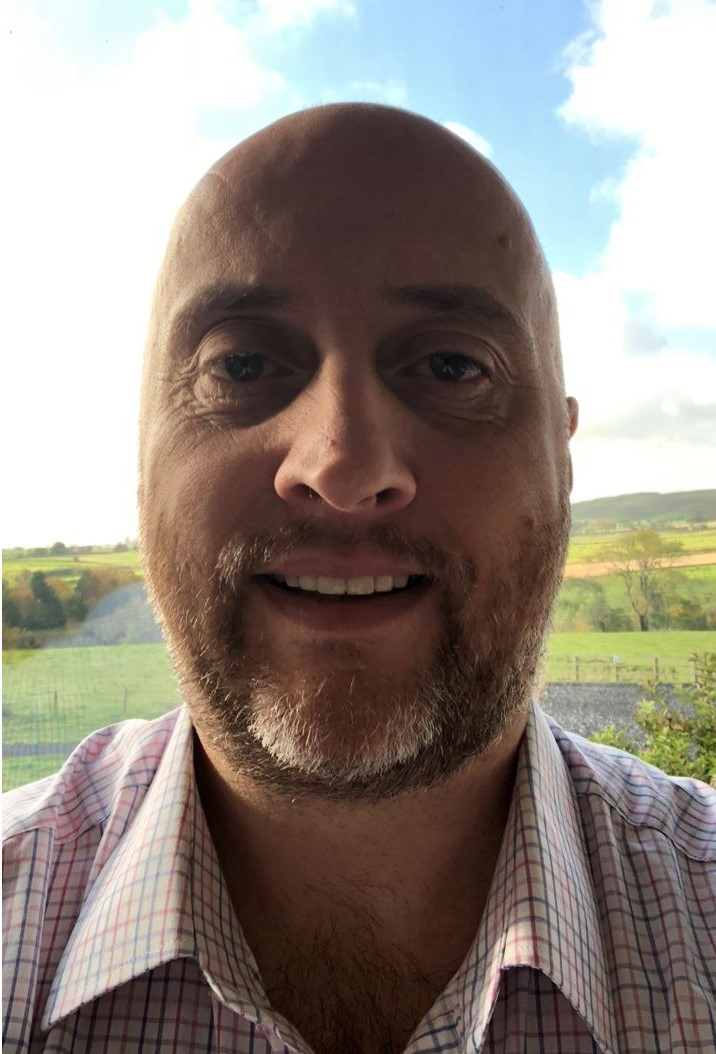 McCall Building, Division of Veterinary Science & Education, School of Veterinary Medicine, University of Glasgow, G61 1QH