Professor Jim Anderson
Professor of Veterinary Neurology and Neurosurgery (Veterinary Science & Education )
telephone: 01413305808
email: Thomas.Anderson@glasgow.ac.uk
https://orcid.org/0000-0003-1266-0906
Research interests
My research interests include neuroscience and veterinary clinical research. In the sphere of neuroscience my interests are in the influence of extra copies of the proteolipid protein gene (Plp1) on the process of myelination and in the long term demyleination (which I identified: Journal of Comparative Neurology 1998; 394: 506-519, Glia 2007; 55: 341-51) that occurs in transgenic animals carrying extra copies of this gene. In the clinical sphere my interests include seizure disorders and diseases affecting the neuromuscular system.
Grants
Grants and Awards listed are those received whilst working with the University of Glasgow.
The identification of toxic pathways associated with canine degenerative myelopathy mutant SOD1 protein: a potential model of fALS
Kuwait Foundation for the Advancement of Sciences
2018 - 2019

Establishing potential CSF markers of degenerative myelopathy in the dog
Petsavers
2009 - 2010

An investigation of the role of microglia/macrophages in axonal damage, in the context of demyelination
Multiple Sclerosis Society
2009 - 2011

Development of an OSCE - Objective structured clinical examination - portal
Higher Education Academy
2007 - 2010

Proteolipid protein gene dosage and myelination
Biotechnology and Biological Sciences Research Council
2003 - 2006

Defining the abnormal gene expression profiles of hereditary central core myopathy in the Great Dane - an initial study in elucidating its..
British Small Animal Veterinary Association
2002 - 2007

Publications
Number of items: 29.
2016
2015
2014
2013
2012
2011
2010
2009
2008
2007
2006
2003
2002
2001
This list was generated on Sat Nov 17 16:36:48 2018 GMT.
Number of items: 29.
Articles
Conference Proceedings
This list was generated on Sat Nov 17 16:36:48 2018 GMT.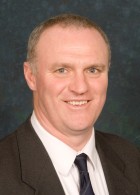 R229 Level 2, Veterinary Biosciences, McCall Building, Glasgow G61 1QH