Peer Support Network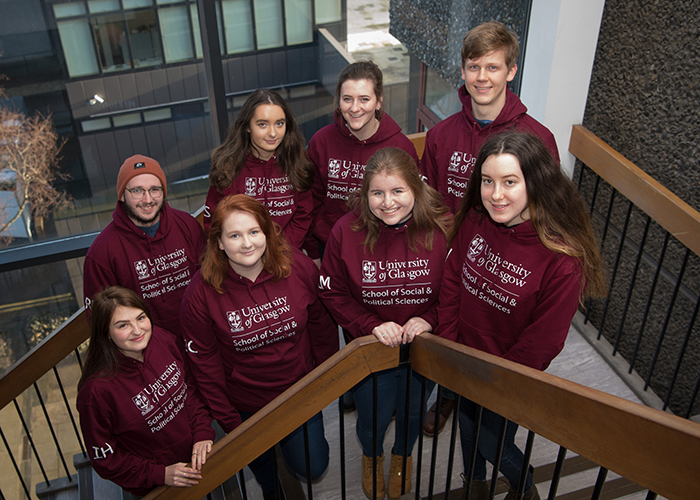 The School of Social and Political Sciences is very proud to have our own Peer Support Network, there to support and help any of our SPS students who may be going through a difficult time, feel out of their depth at university, or just need to talk to someone going through a similar experience.
Our eight undergraduate students have gone through 30 hours of training to undertake this important role and will continue to have fortnightly training sessions with Counselling and Psychological Services throughout their time as a peer supporter. From their training, they have developed confidence in social and communication skills, and enhanced their listening and appropriate assertiveness skills. They have also learned how to manage crisis situations, and help others to make decisions without giving advice
If you wish to speak to one of our peer supporters you can contact them on socpol-peersupport@glasgow.ac.uk. You can also contact them via Facebook on the SPS Peer Support page. Please rest assured that you can speak freely as our peer supporters adhere to the programme's code of confidentiality.