Colombia River Stories: The symbiotic relationship between the Río Atrato and the community who call it home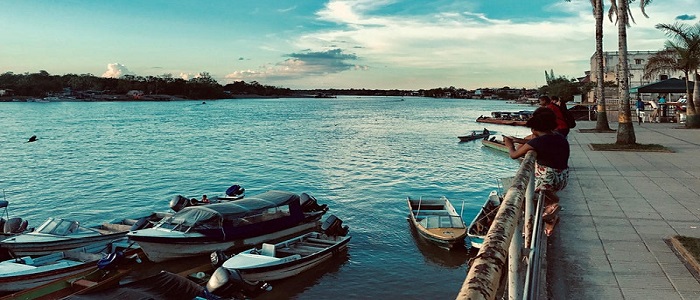 In this COP26 episode of our 'Recovering Community' podcast, Professor Anne Kerr discovers the stories of the River Atrato in Colombia and meets the artist, academics, lawyer and river guardian fighting to uphold its status as a bearer of rights.
Episode Description
In this COP26 episode Professor Anne Kerr talks to her colleagues Professor Mo Hume and Dr Allan Gilles, and artist Jan Nimmo to hear about the Colombia River Stories project. This interdisciplinary research project, which is a collaboration between the universities of Glasgow, Portsmouth and Nottingham, combines art, song, citizen science and activism to respond to the court ruling T-622, which recognises the River Atrato as a bearer of rights. The ruling demands actions to address the socio-environmental devastation of conflict-linked, illegal mechanised gold mining in the collective territories of Chocó's Afro-Colombian and indigenous communities. The project supports the local communities as they push for the full implementation of T-622 in the face of an ongoing humanitarian crisis in the region.