John Smith Centre In Conversation with Ed Balls
Issued: Fri, 08 Nov 2019 12:13:00 GMT
On Wednesday 7 November the John Smith Centre invited former MP and member of Cabinet, and current JSC Board member Ed Balls to the University for a careers and employability talk. During the Q&A session, chaired by Centre Director Kezia Dugdale, Ed discussed his career, from his time spent as a journalist for the Financial Times to his current role as a successful broadcaster.
Highlights from the fascinating conversation included Ed's belief that mainstream politics need to listen more to people and hear the messages that can come from unattractive politics, how he has never shared the same ideological views as Jeremy Corbyn but can see how he connects with the public, and how, despite Brexit and the possibility of Scottish independence, the UK is definitely not untenable. He also revealed that Tony Blair and Gordon Brown were very close but there was a lot of tension in their relationship.
And of course there was some Strictly chat with Ed revealing it was an innocent remark made by his wife Yvette Cooper in an interview which led to him joining the famous dancing show. The biggest revelation? That he only had two spray tans during his time on the show!
Before the Q&A Ed spent some time with the John Smith Centre interns who gave them individual careers advice, and they also had a chance to chat informally with Ed, Kezia, and Catherine Smith.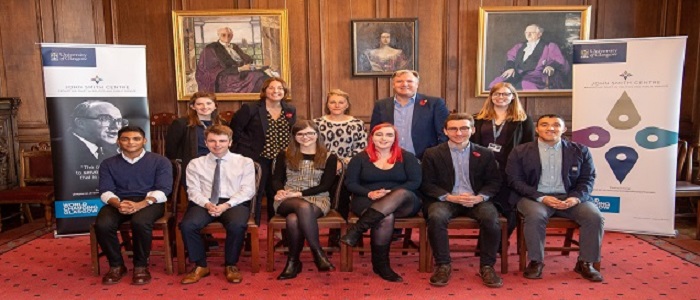 ---