Dr Esther Papies
Senior Lecturer (Psychology)
telephone: 01413307293
email: Esther.Papies@glasgow.ac.uk
https://orcid.org/0000-0002-8460-675X
Tuesday 12 - 1 pm and Friday 11 am - 12 pm (not on March 3 and March 6); office: Level 5, room 525, 62 Hillhead Street
Research interests
I study the cognitive processes underlying the regulation of behavior and behavior change, especially in the domain of health behavior. My research uses mainly social cognition methods and focuses on the question of how behavior is regulated as a function of personal goals and environmental cues that can interfere with these goals. As an example, my work in the domain of dieting behavior has shown that chronic dieters perceive attractive food mainly in terms of its hedonic relevance, which interferes with their dieting goal and triggers overeating.
Currently, I study how situated simulations of earlier rewarding experiences contribute to desire, and to failures of self-regulation. I develop tools to prevent unhealthy environmental influences on desire and behavior, such as the portion size effect. Finally, I integrate insights from contemplative science to develop mindfulness approaches for dealing with desire.
I received my PhD in 2008 at Utrecht University, working with Wolfgang Stroebe and Henk Aarts. I received the Dissertation Award of the Dutch Association of Social Psychological Researchers (2008) and the Early Career Award (Jaspars Award) of the European Association for Social Psychology (2011). In 2010, I received a 3-year VENI-grant from the Netherlands Organization for Scientific Research. I worked as an Associate Professor in the Department of Psychology at Utrecht University before joining the University of Glasgow in 2015.
To read more about my work and download publications, see my website .
Highlighted Papers
Papies, E. K. (2017) Situating interventions to bridge the intention-behaviour gap: A framework for recruiting nonconscious processes for behaviour change. Social and Personality Psychology Compass, 11(7), e12323. (doi:10.1111/spc3.12323)
Keesman, M., Aarts, H., Häfner, M. and Papies, E. K. (2017) Mindfulness reduces reactivity to food cues: underlying mechanisms and applications in daily life. Current Addiction Reports, 4(2), pp. 151-157. (doi:10.1007/s40429-017-0134-2)
Papies, E. K. , Best, M., Gelibter, E. and Barsalou, L. W. (2017) The role of simulations in consumer experiences and behavior: insights from the grounded cognition theory of desire. Journal of the Association for Consumer Research
Papies, E. K., Pronk, T. M., Keesman, M., & Barsalou, L. W. (2015). The benefits of simply observing: Mindful attention modulates the link between motivation and behavior. Journal of Personality and Social Psychology, 108(1), 148–170. http://doi.org/10.1037/a0038032
Papies, E. K., Potjes, I., Keesman, M., Schwinghammer, S., & van Koningsbruggen, G. M. (2014). Using health primes to reduce unhealthy snack purchases among overweight consumers in a grocery store. International Journal of Obesity, 38(4), 597–602. http://doi.org/10.1038/ijo.2013.136
Papies, E. K. (2013). Tempting food words activate eating simulations. Frontiers in Psychology, 4:, 838. http://doi.org/10.3389/fpsyg.2013.00838


Publications
Number of items: 53.
2019
2018
2017
2016
2015
2014
2013
2012
2011
2010
2009
2008
2007
This list was generated on Tue Jul 14 09:34:07 2020 BST.
Number of items: 53.
Articles
Book Sections
Edited Books
This list was generated on Tue Jul 14 09:34:07 2020 BST.
Supervision
Supervised Postgraduate Students
Research Assistant
Visiting Collaborators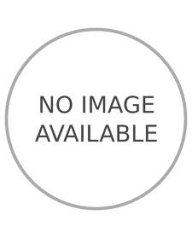 Room 525 Level 5, 62 Hillhead Street, Glasgow, G12 8QB