Silver medals in the International Student 'University Physics Competition'
Silver medals in the International Student 'University Physics Competition'
Issued: Thu, 09 Feb 2017 14:59:00 GMT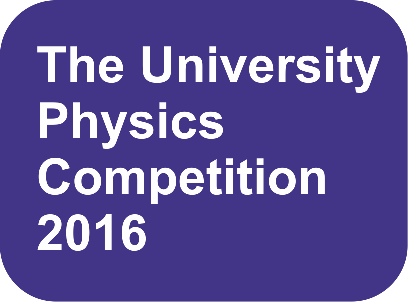 Two physics-3 student teams were awarded silver medals in the recent '2016 University Physics Competition'. The competition is an international contest for undergraduate students, who work in teams in their home institutions over the course of a frantic weekend. Teams spend 48 hours working on and writing up a typically-quirky physics problem. This year's problems related to: the disposal of nuclear waste in space; and modelling the maximum size of dinosaurs.
Of 197 teams from around the world, 34 were awarded silver medals. The first winning team from Glasgow was Lewis Dickson & Ryan Probyn; the second was Hector Spencer-Wood and Gavin Adams; and a third team, comprising Theodoros Papazachariou, Ruaraidh Osborne and Quinn Palmer were ranked as Accomplished Competitors. Congratulations to all of those involved and very well done for volunteering to take part!
See http://www.uphysicsc.com/ for more details.
---