MSc Programmes Induction Date
MSc Programmes Induction Date
Issued: Fri, 14 Aug 2015 13:29:00 BST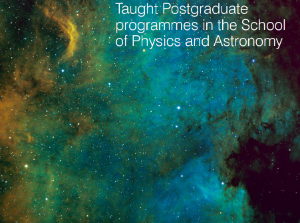 Induction date, time and location:
Friday 18th September at 11am in Room 220 of the Kelvin Building (School of Physics and Astronomy), University Avenue, Glasgow, G12 8QQ. B8 on your campus map.
Induction format:
I will give an overview of our MSc courses and of what you can expect, including how to choose your extended MSc project and all major deadlines. This induction will be followed by a buffet lunch where you will have the opportunity to meet other MSc students and staff. I will be available in the afternoon to answer any individual queries that were not addressed in the morning session.
Applicants to the Sensor and Imaging Systems MSc will have an additional presentation by Professor Andy Harvey on the same day.
Dr Nicolas Labrosse - PGT Convenor (nicolas.labrosse@glasgow.ac.uk)
---