Dr Stefan Hild has been appointed to the Global Young Academy
Dr Stefan Hild has been appointed to the Global Young Academy
Issued: Thu, 12 Feb 2015 13:45:00 GMT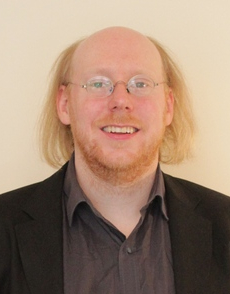 The School of Physics and Astronomy is very pleased to announce that Dr Stefan Hild has been appointed to the Global Young Academy (http://www.globalyoungacademy.net/),
As the voice of young scientists around the world the
Global Young Academy provides a rallying point for
outstanding young scientists from around the world to
come together to address topics of global importance
and the role of science in creating a better world.
The 200 members, are leading young scientists from 58
countries and all continents. Members are selected for
the excellence of their science and their commitment to
service and are serving five-year terms.

The Global Young Academy grew out of discussions amongst
top young scientists from around the world convened by the
IAP for the Annual Meeting of New Champions of the World
Economic Forum ("Summer Davos" meetings) in 2008 and
2009. It was officially founded in February, 2010 with
support by the IAP: the Global Network of Science Academies.
The Global Young Academy maintains active links with
international science organizations including the UN Science
Advisory Board, the IAP - the Global Network of Science
Academies, the Global Research Council and ICSU -
International Council for Science. As part of its global remit,
the GYA works to reduce the science gap between developed
and developing countries by connecting young scientists from
different countries. It members believe that scientists need
to contribute more than their own research findings to society.
---