MVLS Structural Biology and Biophysical Characterisation Facility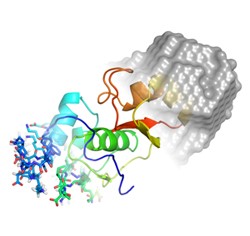 T‌he MVLS Structural Biology and Biophysical Characterisation Facility focuses on macromolecular structure and function characterisations. We offer a wide range of biophysical techniques and expertise to both internal and external users. We also offer training of students and staff who wants to run their own experiments. The facility is concious of the overall sustainability work that is undertaken at Glasgow University, and we have currently achieved a Bronze LEAF award (Laboratory Efficiency Assessment Framework).
We are now able to offer access to the heliX biosensor from Dynamic Biosensors. This system lets you measure molecular interactions between protein-protein, protein-DNA or protein/DNA - small molecules. Based on both fluorescence and hydrodynamics, it is a very powerful system to measure KD, kon, and koff. The system also allows more complicated reactions than simply running a ligand across an analyte. Contact us for further discussions about what this technology can do for you.
GLASGOW PROTEIN AND PEPTIDE INTEREST GROUP (GPIG) MEETINGS
GPIG is a meeting of likeminded scientists in Glasgow, and includes researchers from all over the University of Glasgow, including MVLS, School of Chemistry, CVR, SCMI, as well as the CRUK Beatson Institute and the University of Strathclyde. The ethos of the meeting is to discuss available methodology, establish new collaborations, and exchange ideas. The meetings are held three times per year, and is open to anyone local with an interest in protein and peptide research. If you are interested in joining us, please contact Prof. Helen Walden.
The next meeting will be held on the 14th March 2023. Details about location and speakers will follow nearer the time.
RECENT PUBLICATIONS INVOLVING THE FACILITY
Lemonidis, Rennie, Arkinson, Chaugule, Clarke, Streetley, Walden. Structural and biochemical basis of independent FANCI-FANCD2 ubiquitination. The EMBO Journal, 2022.
Zambelloni, Beckham, Wu, Elofsson, Marquez, Gabrielsen and Roe. Crystal structures of WrbA, a spurious target of the salicylidene acylhydrazide inhibitors of type III secretion in Gram-negative pathogens, and verification of improved specificity of next-generation compounds. Microbiology, 2022.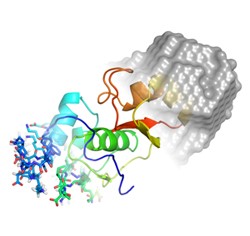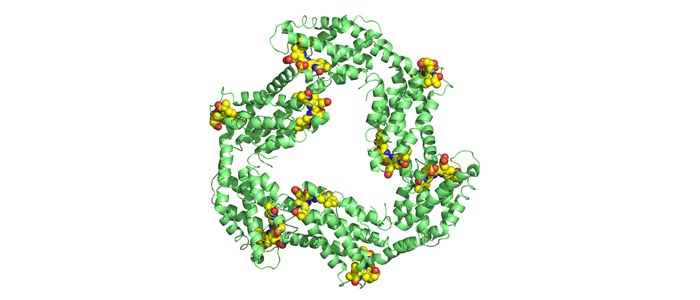 Phyobiliprotein C-Phycocyanin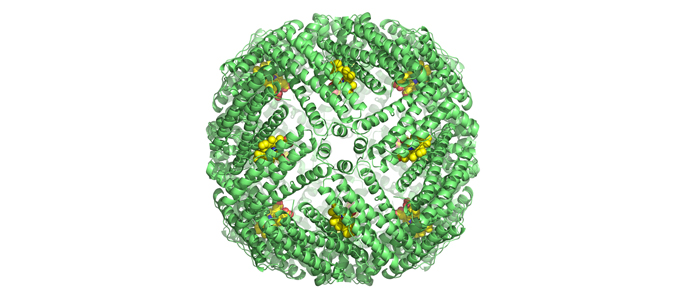 Bacterioferritin, heme binding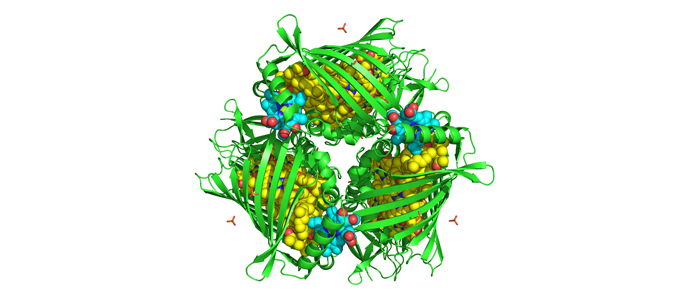 FMO, pigment-protein complex
WrbA, Salmonella