Integrated Protein Analysis Facility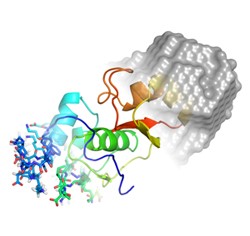 INTEGRATED PROTEIN ANALYSIS FACILITY
T‌he MVLS Integrated Protein Analysis Facility focuses on macromolecular structure and function characterisations. We offer a wide range of biophysical techniques and expertise to both internal and external users. We also offer training of students and staff who wants to run their own experiments. We keep updating our equipment, and have now installed the second Biacome 1K+ in the UK, which is available to users.
The facility is concious of the overall sustainability work that is undertaken at Glasgow University, and we have now achieved a Silver LEAF award (Laboratory Efficiency Assessment Framework).
GLASGOW PROTEIN AND PEPTIDE INTEREST GROUP (GPIG) MEETINGS
GPIG is a meeting of likeminded scientists in Glasgow, and includes researchers from all over the University of Glasgow, including MVLS, School of Chemistry, CVR, SCMI, as well as the CRUK Beatson Institute and the University of Strathclyde. The ethos of the meeting is to discuss available methodology, establish new collaborations, and exchange ideas. The meetings are held three times per year, and is open to anyone local with an interest in protein and peptide research. If you are interested in joining us, please contact Prof. Helen Walden.
The next meeting will be held on the 11th July at 1430. The speakers are Prof Marshall Stark and Dr Gill Cadden (School of Molecular Biosciences/School of Chemistry, UoG), Prof Will Fuller (School of Cardiovascular and Metabolic Health, UoG) and Dr Didier Devaurs (University of Edinburgh). Location to be confirmed, but will be on the Garscube Campus, UoG.
RECENT PUBLICATIONS INVOLVING THE FACILITY
Sebastian Adam, Dazhong Zheng, Andreas Klein, Carsten Volz, William Mullen, Sally L. Shirran, Brian O. Smith, Olga V. Kalinina, Rolf Müller & Jesko Koehnke. Unusual peptide-binding proteins guide pyrroloindoline alkaloid formation in crocagin biosynthesis. Nature Chemistry, 2023.
Tobias Schmidt, Adrianna Dabrowska, Joseph A Waldron, Kelly Hodge, Grigorios Koulouras, Mads Gabrielsen, June Munro, David C Tack, Gemma Harris, Ewan McGhee, David Scott, Leo M Carlin, Danny Huang, John Le Quesne, Sara Zanivan, Ania Wilczynska, Martin Bushell. eIF4A1-dependent mRNAs employ purine-rich 5'UTR sequences to activate localised eIF4A1-unwinding through eIF4A1-multimerisation to facilitate translation. Nucleic Acid Research, 2023.
Lemonidis, Rennie, Arkinson, Chaugule, Clarke, Streetley, Walden. Structural and biochemical basis of independent FANCI-FANCD2 ubiquitination. The EMBO Journal, 2022.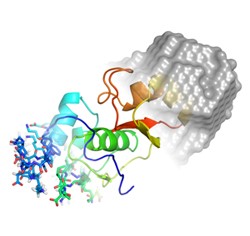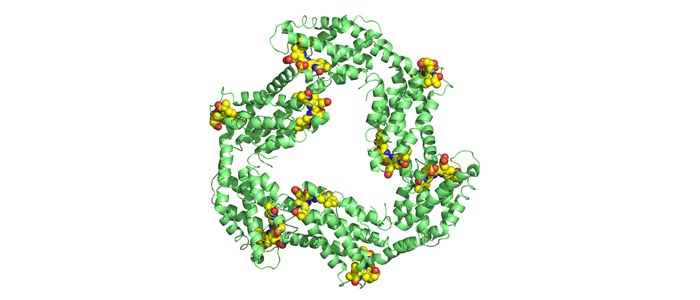 Phyobiliprotein C-Phycocyanin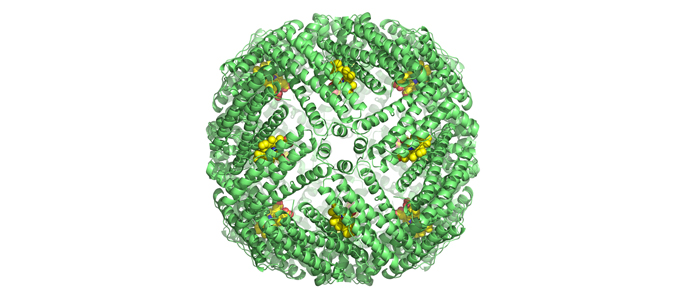 Bacterioferritin, heme binding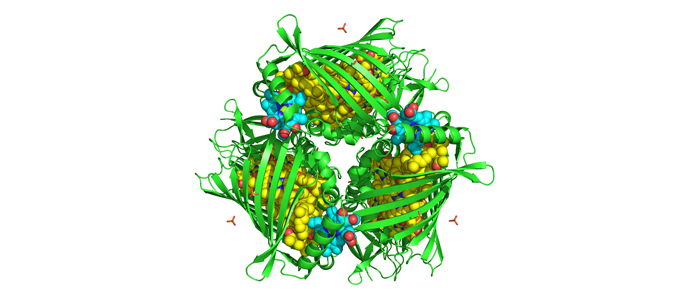 FMO, pigment-protein complex