We are one of the largest Schools of Modern Languages in the UK.  We are engaged in world-leading and agenda-setting research in European literature, culture, intellectual history and film (French, German, Italian, Spanish, Catalan, Portuguese, Russian, Polish, Czech), with several areas that have a more global reach (Chinese, Latin American, Francophone African and Caribbean).  Our research is increasingly collaborative and interdisciplinary in focus, with existing and emerging strengths in Text/Image studies, Gender History, Postcolonial Studies, Comparative Literature, Translation Studies and Medical Humanities.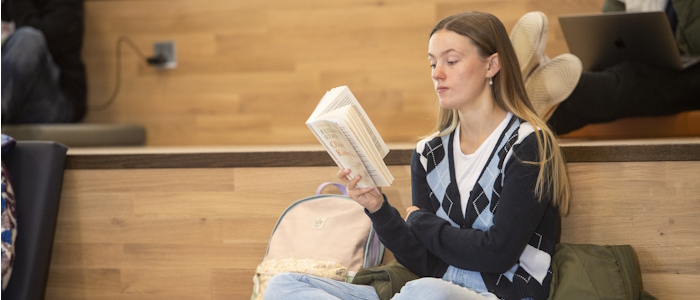 Postgraduate research opportunities
Conferences
Society of Dix-Neuviémistes of the UK and Ireland
Thirteenth Annual Conference
'Conflict' / 'Le Conflit'
University of Glasgow
13-15 April 2015
With the support of Glasgow City Council, the Institut Français du Royaume-Uni and the School of Modern Languages and Cultures of the University of Glasgow
The conference will feature plenary addresses by Prof. Yvan Leclerc (Université de Rouen), Dr Nick White (University of Cambridge), and Prof. Clare Willsdon (University of Glasgow). Also featured in the programme for registered delegates are a drinks reception at City Chambers, a conference banquet at the National Piping Centre, and viewings of: i) Glasgow's Special Collections holdings in caricature dating from the Paris Commune and Franco-Prussian war and ii) the Hunterian Art Gallery's holdings of nineteenth-century French prints.
https://twitter.com/hashtag/SDNGlasgow2015?src=hash

LXI ANGLO-CATALAN SOCIETY ANNUAL CONFERENCE
University of Glasgow, 13
th
to 15
th
November 2015.
This year's conference will take place at the University of Glasgow. We encourage members and non-members alike to come to the conference and take advantage of this excellent opportunity to hear stimulating papers, engage in lively discussion and enjoy meeting with colleagues and friends. The University has a long tradition in the teaching of Catalan and in recent years has been gradually building up local and international collaborations and networks in relation to Catalan culture.
Glasgow is a vibrant and dynamic city which offers a wide range of events, activities and places to visit. Recently voted the 'friendliest city in the world' in a Rough Guides poll, you can expect a very warm welcome, world-class architecture, breath-taking scenery and one of the top places to shop in the UK. For more information please refer to the following website:
https://peoplemakeglasgow.com/
The city is served by three international airports (Glasgow, Prestwick and Edinburgh) and it is very well connected by train from across the UK (https://peoplemakeglasgow.com/visiting/getting-here). Glasgow's city centre is remarkably compact and easy to get around. The city offers a wide range of accommodation to suit all tastes and budgets. For anyone wishing to book accommodation well in advance, there are good deals to be had on city centre hotels via the usual online sites. If you intend to do this we would recommend either a central or West End hotel close to a subway stop: www.spt.co.uk/subway/.
Further details about the conference fees, speakers, precise venues and how to book will be published on the association's web site in due course.
Your local contacts at Glasgow are Jordi Cornellà-Detrell: Jordi.cornella@glasgow.ac.uk;
Please email us if you have any questions or suggestions.
CALL FOR PAPERS
You are invited to offer a paper of 20 minutes' duration at the LXI Anglo-Catalan Society Conference. The paper may treat ANY ASPECT of Catalan culture (linguistic, historical, literary, sociological, political, musical, etc.) relating to all areas where Catalan is spoken.
Comparative Literature at Glasgow:
A 10-year Anniversary Celebration
Friday 6 March 2015, Sir Charles Wilson Building Lecture Theatre
Key speakers: Professor Susan Bassnett (University of Warwick), Professor Nicholas Harrison (Kings College London),
Professor Haun Saussy (University of Chicago)
A one-day conference celebrating the 10th anniversary of our popular and thriving undergraduate programme in Comparative Literature, and launching our new taught MLitt in Comparative Literature, sister programme to the successful MSc in Translation Studies.
The recent publication of the 2014 American Comparative Literature Association (ACLA) 'State of the Discipline' report provides an opportunity to reflect on the different perspectives on Comparative Literature in North America and Europe, with a particular focus on the place of Translation within Comparative Literature, and the relationship between the two disciplines of Comparative Literature and Translation Studies.
Programme
11:00 – Welcome, Michael Syrotinski
11: 05 – Susan Bassnett, 'From Comparative Literature to World Literature via Translation'
11:45 – Postgraduate Presentation
12: 00 – Nicholas Harrison, 'Translation as Research: A Manifesto'
12:45 – Postgraduate Presentation
1:00 – LUNCH
2:00 – Haun Saussy, 'In the Beginning was the Loanword'
2:45 – PG Presentation
3:00 – Tea/Coffee
3:30 – Laura Martin 'Comparative Literature in the Anthropocene'
4:15 – Postgraduate Presentation
4:30 – Round table discussion