Annual Meetings of the Association
Annual Meetings of the Association
2004
Annual Meeting in Swansea
2005
Annual Meeting in Truro
General information: View file AMH2005Truro_general description
Meeting themes. View file|: AMH2005Truro_themes
Meeting programme. View file: AMH2005Truro Programme
---
2006
Annual Meeting in London
Meeting programme. View file: AMH2006Lon_finprogramme
---
2008
Annual Meeting in Glasgow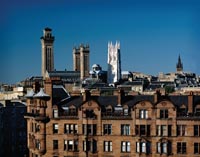 Short information. View file: AMH2008Gla general information
Programme overview. View file: AMH2008Gla Birdseye programme
Full Programme. View file: AMH2008Gla full programme
---
Exhibition 'Communication Suite'.
View file: AMH2008Gla Communication Suite Exh
---
2009
Annual Meeting in Durham 2009
See meeting brochure here: AMH Durham advert 2009
---
2010
Glasgow Arts of Medicine symposium 27 February 2010.
View programme here: Glasgow Arts of Medicine 2010_programme
---
The Association for Medical Humanities
8th Annual Conference
Leicester, July 11th – 13th 2011
The joint organisers of the conference, Leicester and Nottingham Universities, invite AMH members and non-members to attend, and to submit papers for presentation .
The conference is supported by the Wellcome Trust
---
Conference theme: The Drama of Medicine – 'All the Ward's a Stage'
From ancient times, theatre has encapsulated the human experience and reflected this back to the audience. By using this metaphor, the broadest interface between the Arts and humanities and medicine can be shown to do the same, and to promote discussion/debate and maybe to kindle new interests. Format
---
There were plenary addresses, workshops and parallel paper presentation sessions.
Papers for presentation were grouped into three sub-themes:
- Comedy, tragedy, history - stories, narratives, experiences
- Dramatis personae - people, characters, roles
- The stage- healthcare settings, environments, barriers
---
Plenary speakers
Paul Crawford (Nottingham University) – The 'Health Humanities'
David Gentilcore (Leicester University) – the history of medical licensing and the Charlatan's Charter
Laurie Maguire (Oxford University) – Shakespeare's guide to health and healthcare
Jed Mercurio (author) – the doctor as anti-hero
---
Venue
Leicester University's conferencing facilities, located within delightful grounds and with close proximity to the spectacular Botanic Gardens.
---
Conference Poster : AMH2011_Flier1‌
---
LATEST:
Conference Programme:
AMH2011 Final Programme 060711 ‌
Parallel Sessions:
AMH2011 Parallel Papers 060711‌
---
Launch of the Creative Space - University of Glasgow 2011
Glasgow Medical Humanities and Art in Hospital open the Creative Space