Patient and Public Involvement Research Group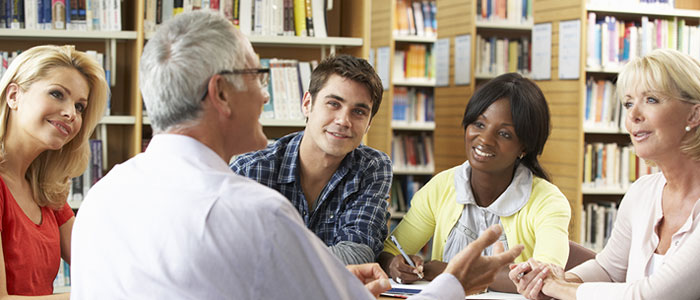 A key part of our work in the Nursing and Health Care School centres on research to improve the quality of care provision and delivery for people at the end of life and their families and carers.
We place high value on the active involvement of people living with a life-limiting illness and/or their carers (family or friends). Their views are vital to keep our research up to date with what people really need from palliative and end of life care services.
The feedback we receive from our patient and public involvement group helps to inform and shape our research agenda. Importantly, it focuses the research in the reality of people's everyday experience improving its potential for translation into practice.
The level and nature of public involvement in our research work can vary depending on people's areas of interest.
Aspects may include:
Identifying and selecting research topics
Assisting in the preparation of research applications
Helping researchers to write plain English summaries
Advising on the process of conducting the research as part of a project advisory or steering group
Becoming a joint grant holder or co-applicant on a research project
Commenting on, or helping to develop, patient information leaflets or other research materials
Undertaking interviews with research participants
User and/or carer researchers carrying out research
---
If you would like to take part in our patient and public involvement group, please get in touch with:
We have a budget for travel expenses and reimbursement for time given to group activities plus additional costs for caring responsibilities and attending training and workshops. Currently our meetings take place at venues near the city centre in Glasgow and Edinburgh.