Expeditions
Students undertaking an expedition can apply for a grant from the Chancellor's Fund of the University or for a Carnegie Trust summer scholarship. More details on our vibrant expeditions can be found in the Exploration Society web site.
The diversity of our field courses as well as our activities ensure that our students become equipped with strong field and lab skills that are directly transferrable to their future careers.
Marine Ecology Field Course
A highlight of the Level 3 Marine Ecology field course is the six-day residential course centred around observing and sampling animal communities from different coastal habitats around the Isle of Cumbrae, Scotland.
From key survey techniques to marine collection methods, students have the opportunity to experience a range of practical research skills in both laboratory and field settings, which support the lecture-based informational content acquired during their degrees. During this course, students also create a video based on a peer-reviewed publication, and many of these videos are available on YouTube.
Mussels as Ecosystem Engineers
Credit: Lauren Clayton
Marine Mammal Biology
Taught by staff from around the world at the FSC Centre in Millport, this course allows students to explore the diversity of marine mammals through practical, field-based and interactive sessions. Students can gain first-hand knowledge of a diverse array of coastal habitats, animals and dynamics in a unique part of the Clyde Estuary.This course will also provide an introduction to sampling techniques and equipment used in the study of marine biology and ecology.
Practical work includes analysing the diet of otters, behavioural observations of seal vigilance and boat-based surveys for cetaceans. Other aspects of this course include lively discussions of cetacean management practices and the interactions between humans and marine mammals.
"The marine mammal course was highly informative, covering historical and contemporary aspects of marine mammal research, politics and ecology. Set in Millport, the field station provides a great base for the course which has a more professional, 'conference-feel' rather than a typical university learning environment. This is supported through the attendance of other groups of students and speakers from a wide range of research backgrounds across the world. The content of the course is current, and survey methods taught are highly applicable to modern industry protocols, which ensure relevant preparation for potential post-graduate employment in marine mammal research. The assessment of the course is also very fair, with some continual assessment of a field journal which reduces the pressure during exams. Overall, it's a very enjoyable and worthwhile course which I would recommend to any final year student with an interest in marine mammals."

- Michael Hill, University of Glasgow student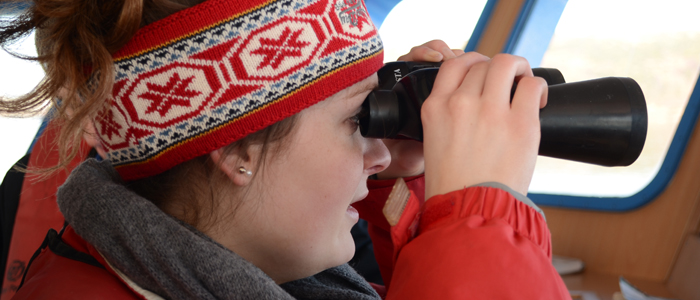 ‌
Ecology Field Course
Ecology Field Course at SCENE in Rowardennan in Loch Lomond - Year 3
This field course is a mixture of lectures on ecological theory, fieldwork where you will learn the techniques that field biologists use to sample the physical nature of the environment and the animal populations and communities that live there, and laboratory work where you will handle specimens and data collected in the field.
Freshwater Ecology Field Course - Year 3
The 3rd year of the Marine & Freshwater Biology programme begins with a residential Freshwater field course which is based at the SCENE at Rowardennan, Loch Lomond. The field course includes lectures, labs and fieldwork covering physical and chemical properties of the aquatic environment, the limnology of Loch Lomond, physical processes of streams, aquatic plant communities, plankton communities, macroinvertebrate community structure, and fish population.
Freshwater ecology field course at SCENE – Year 4
Students obtain hands on experience on principles of freshwater ecology and pollution assessment as well as practical issues of conservation and management of freshwater systems.
Red Sea Field Course
Tropical ecosystems are of vital importance to coastal communities and of high conservation value. This option offers the opportunity to study coral reef, sea grass and mangrove communities through lectures, practical exercises and a group project. The field course is two weeks long and develops a wide range of technical and personal skills applicable to many areas of ecology.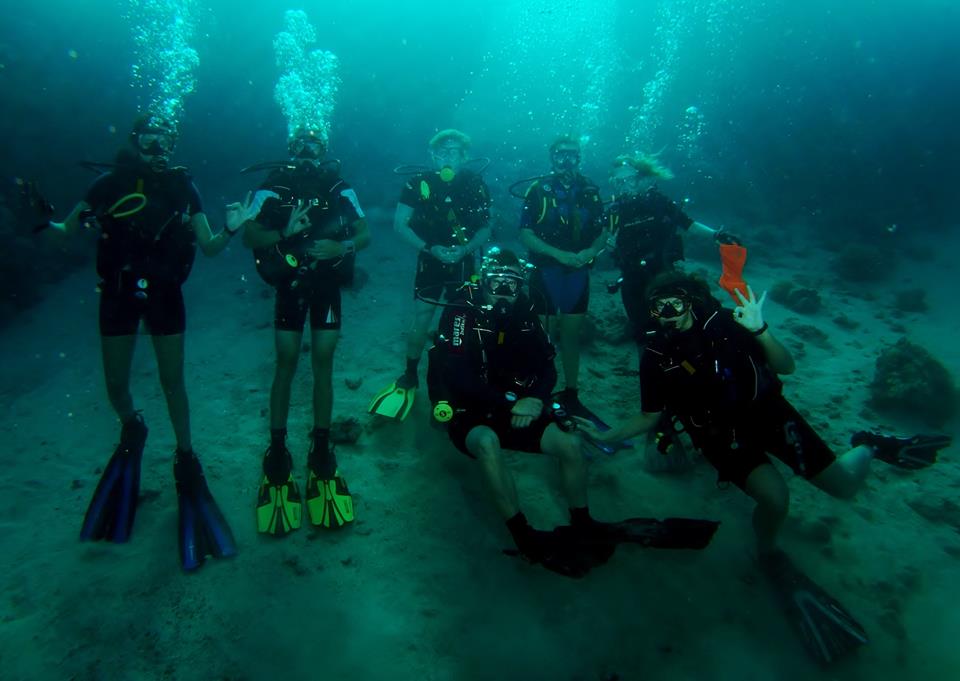 ‌
Tropical Rainforest Field Course in Ecuador
One highlight of the final year of the undergraduate course in Zoology is the opportunity for students to participate in a tropical rainforest field course. The course takes place in an area of primary Amazonian forest in the Napo Biodiversity Hotspot in Eastern Ecuador.
The students live in basic forest accommodation with few facilities but surrounded by the most diverse ecosystem on the planet. From dawn to dusk and beyond they are able to experience first hand the rainforest environment and its organisms big and small.
The main part of the field course is group projects designed and conducted by the students themselves. The projects allow the students to study organisms such as ants, frogs, birds and mammals close up and in great detail.
As well as organising and conducting ecological research and developing animal handling skills the students gain experience of working in a group, running a camp and catering for a large number of people. Students regularly tell us that the field course was the most memorable part of their time at the University of Glasgow and often that it was a life changing experience.